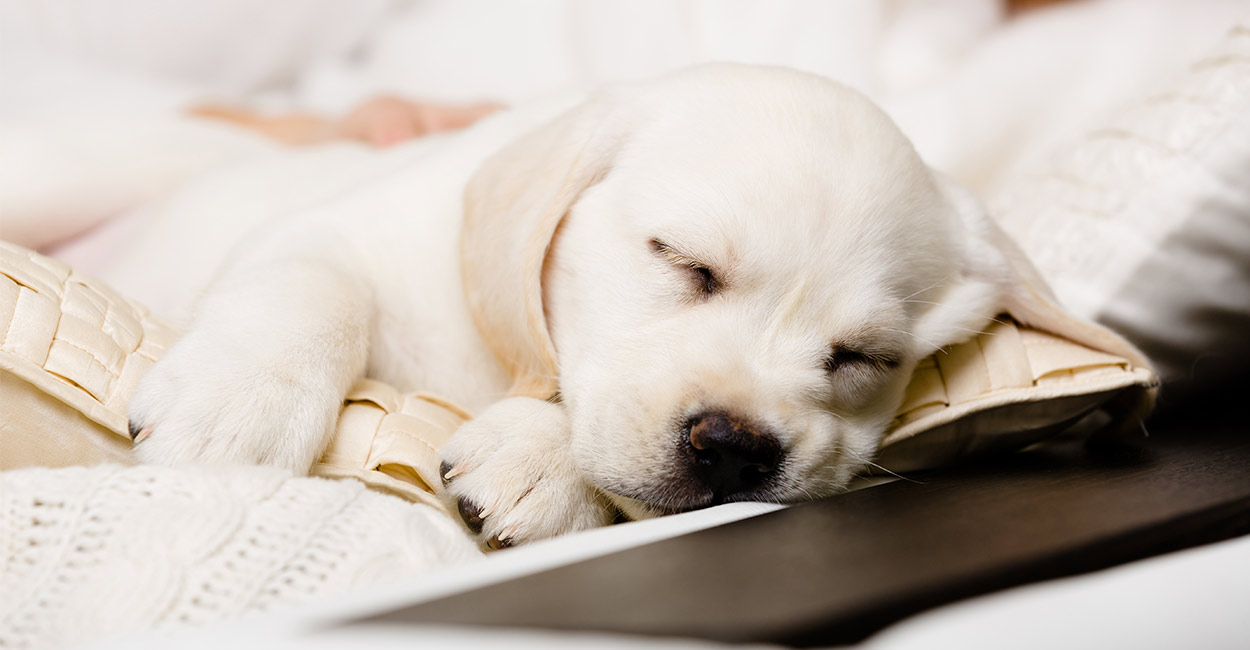 My dog wakes up too early….
It's a common puppy parent problem, but fortunately one that we can often resolve with planning, time and training.
There are a few ways to deal with it, and we will start with the one I have found to be most effective.
My Dog Wakes Up Too Early
Let's begin with the bad news.
When my dog wakes up too early, the first thing I try is getting up even earlier.
Which is frustrating, as it involves temporarily making your life even less pleasant.
Get Up First
That's right, you are going to need to get up before your dog does for this solution to work. And to be on the safe side, to really pre-empt them, you are going to need to set your alarm for a good half hour before they are waking you.
Now for the good news.
If you are lucky, this method will solve the problem in a matter of days.
And in terms of the noise if you are worried about the neighbours, it'll have that part of the problem fixed straight away.
Fun Fact – This method also works with kids!
It's easiest to think of this one in steps that you can follow over the next few days.
Step 1 – Set your alarm 30 minutes earlier than your dog normally wake
If your dog gets you up at 6am, set your alarm for 5.30am (gasp!)
Go downstairs straight away and if they are crated let them out of the crate.
Don't be exciting. No hugs, no chat. Just straight out of bed, into the garden for a wee, and then start the day as boringly as you can.
Do not feed your dog until half an hour after the time that you want her to wake up.
Step 2 – Set your alarm for 10 minutes later than the previous day
This will be 20 minutes earlier than their normal waking time.
Ensure you are still boring, don't engage with them and don't give them breakfast until thirty minutes after your desired wake time.
Step 3 – 10 minutes at a time
Simply repeat this process each day 10 minutes later, until you reach your desired waking time.
If they get up before you, go back to an earlier waking time the next day.
In a few days you should be back on track to a much more positive waking hour!
Less Predictable Wakings
There are circumstances in which this method doesn't work.
If it isn't effective, then the cause for your dog's noise is probably not down to them being ready to face the day. It's because something is disturbing their sleep.
My Dog Wakes Up Too Early Wanting To Pee
Is your dog waking up and wanting to go straight outside to relieve herself?
If so, then this can normally be resolved with changing the timings of their routine.
Dogs need access to fresh water throughout the day, but they do not need it at night.
If your dog has a water bowl at night, start removing it around 8pm. That'll give them a couple of hours for their bladder to fill and be emptied when you let them out for their last pee before you go to bed around 10 o'clock.
The same solution can be implemented if they are soiling in the garden first thing in the morning.
Move their last meal of the day an hour earlier and see if they are ready to go before bedtime. If this doesn't work, move it by increments of half an hour each night until they are totally empty before bed.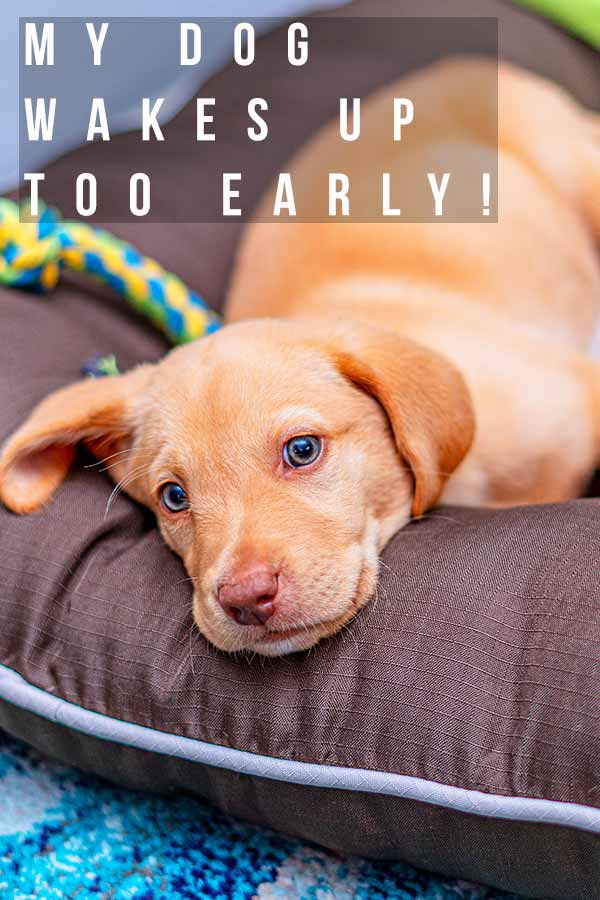 Turn Detective
Is your dog placated when you turn the lights on? How about when you arrive in the room?
Does their noise only last for a few minutes and then stop again if you don't come down?
Then it's possible there is some physical cause for it.
This could be something that is going on outside the house, such as the activity of another animal in the garden.
It might also be because they are in discomfort.
Discomfort or Pain
If you have ruled out everything else, then it's time to look for medical reasons.
Are they behaving differently during the day too? Less active than normal or more grumpy?
Is your dog elderly? They might have joint pain and need a more comfortable bed to sleep in.
Now's the time to have a chat with your vet and get your dog checked over, to rule out any medical issues that could be causing them to wake.
My Dog Wakes Up Too Early, Too!
Does your dog wake up too early?
Why not let us know what caused the issue and how you resolved it in the comments below!
Get Pippa's free dog training tips delivered to your inbox