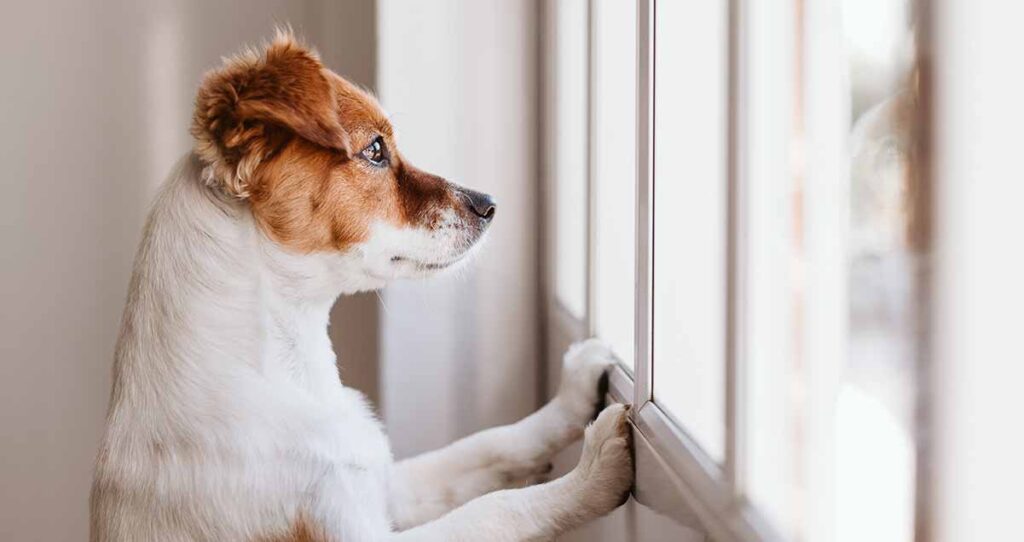 When you embark on training a puppy or older dog for the first time, you are beginning a unique journey in the world of education and training.
And figuring out what commands to teach first isn't easy!
The journey that you and your dog are about to take is unique because you are having to learn at the same time as you teach your friend.
In at the deep end
Where else does the teacher start from the same place as the student? With minimal knowledge and no practical skills? Even in the world of animal training?
How many people have to train a horse without first learning how to ride and care for one?
Yet we expect new puppy owners to dive in at the deep end and learn as they train.
It's not really surprising that many get into difficulties.
Where to begin?
One of the biggest causes of difficulties in dog training, is starting in the wrong place. And that's what we are going to address today.
Your dog is about to become your student. And you are to about to become their teacher. Good teachers have always known that the most successful students are not the most talented.
They are the most attentive.
And that's where we start with dog training. We first get your dog's attention. Building up a puppy's ability to focus on their human companion in layers.
Training in layers
When we teach in layers, we build attention under strictly controlled and easy to maintain circumstances to begin with.
Then add layers of difficulty one at a time. This strategy is crucial for long term success.
And it's something I go into in a lot of detail in my Training Tips email series.
Teaching in layers enables you to give your dog the ability to obey your commands under challenging conditions.
And teaching in layers is what gives you results you can be proud of.
Starting young
Everyone wants to get started with training their new puppy straight away. Which is fine if you are starting in the right place.
Dogs are smart.
It is breathtakingly easy to teach a nine-week-old puppy to sit and come running when their name is called in your home and garden.
And staggeringly difficult to get the same result at the beach or dog park in nine months' time. If you don't go about it in the right way, from the start.
That's because dogs are also persistent!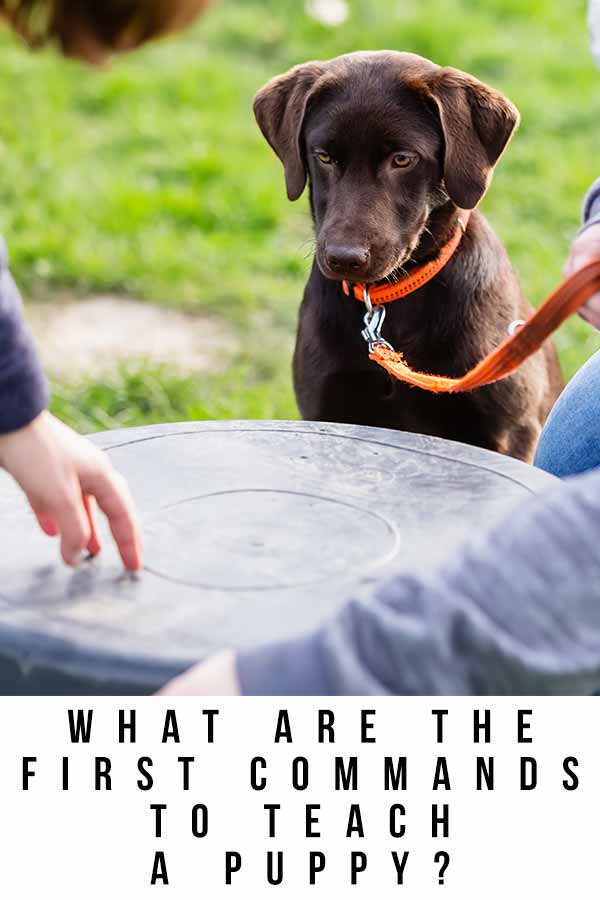 And they will work hard to get what they want. Even if it means upsetting a few friends along the way.
Raising a great student
Being smart and persistent are great attributes! But you want your dog to be smart, persistent AND focused.
It's when those three attributes come together that dogs really shine.
And of course even the best students will go further with great teachers. So you need to be one. And it's not as hard as you think.
Becoming your dog's best teacher
Not only does your dog need to learn, so do you.
To be your dog's best teacher, you need some knowledge and some skill. And the learning curve is steepest at the start where you most need help and guidelines.
You need to know exactly how to get that dogged persistence working your favour. How to shape and change behaviour using tried and tested tools and techniques.
It's not hard to learn these things, you just need the right information.
The first commands?
Popular first commands to teach a puppy are sit, and come. And these are really important obedience cues.
They give you control over your dog on the leash and off it.
But, before you start teaching your puppy to sit/come/heel, IF you want your puppy to STILL be obeying your signals in nine months' time, there is some groundwork to do first.
You need to tackle each of these in turn
Building Focus
Gaining Knowledge
Engaging Your Dog
Obedience to commands is built on top of these foundations
Building Focus
Puppies learn focus through games. Games like 'happy hands', 'watch me', 'switch tug' and 'unlock'.
If you take a good quality course led by a knowledgeable instructor, you'll quickly be able to have your puppy hanging on your every word.
And you'll find all these games and more in the Puppy Parenting course, here at Dogsnet.
Older dogs learn through games too, and much of our Foundation Skills course is built around the 'mat game'.
Finding a training class
If you are searching for a local puppy course, look for instructors that teach through games, use terms like 'positive reinforcement', and offer clicker training.
Avoid instructors that talk about pack leaders, dominance, and taking control. This is the language of punishment-based training.
And punishment training techniques have many downsides including raising the risk of aggression in companion dogs.
Gaining knowledge
To train a dog effectively you need some knowledge that isn't always freely available.
Dog training is rooted in behavioral science, but you don't need to be a scientist, or even a high school graduate, to pick it up.
And it's perhaps easiest to absorb this knowledge as you learn the practical training skills that you need. Rather than trying to wade through a book on behavior modification.
Learning as you go
It's somehow quicker and more enjoyable to learn what an 'event marker' is and does, when you're actually using one.
That's why we mix the learning lessons in among the training sessions in our Foundation Skills course.
There are Knowledge Boxes that contain essential information before the practical exercises. And tutorials that dive more deeply into each topic, afterward.
This kind of integrated learning works well for most of us.
Engaging your dog
There's a rhythm to successful dog training that is incredibly enjoyable and motivating for both dog and human.
It's a rhythm born out of understanding. Your understanding of what to look for and what to reinforce.
And a dog's understanding of how to figure out what you want, in order to earn what they want.
An engaged dog is totally switched on by the game that is training. And it's this engagement we seek to ignite in our Foundation Skills course.
Obedience training
Finally, on top of the solid foundation of knowledge and skill that you have created comes obedience training.
Obedience training that is built to last. Where signals you give, like SIT, and COME, trigger enthusiastic and keen responses from your dog.
Every, single, time.
'What Are The First Commands To Teach A Puppy' was written by Pippa Mattinson, best selling author of Total Recall and The Happy Puppy Handbook, and the founder of the Dogsnet Training Program
Get Pippa's free dog training tips delivered to your inbox