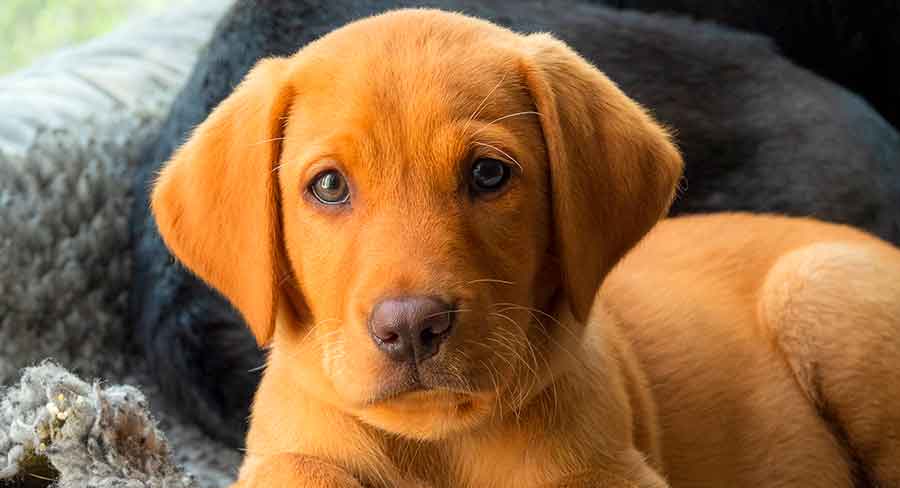 How do you potty train a 4 month old puppy with bad habits and a stubborn streak a mile long?
The exact same way as you'd potty train any other new puppy!
It's time to ignore the past, and get stuck into the present.
Taking on an Older Puppy
Most puppies arrive home at between eight and twelve weeks old.
Eight weeks is ideal, but anything up to that 3 month mark and you still have a very new puppy on your hands.
But once you start to wander towards the 4 month territory some of those tiny puppy traits have already worn off.
And some bad habits have often begun too.
When you take on a 4 month old puppy you might struggle a little more than someone who brings home an 8 week old puppy.
But don't panic, because any puppy can be successfully toilet trained if you go right back to the beginning.
Even if they are a little older than the average potty training pup.
Watching and Waiting
Every puppy you potty train will be different.
Even if they are the same age, the same breed and had the same background.
Because every dog is a little different.
And that's okay!
Because potty training always relies on the very same principles:
Back to Basics
When you are potty training an older puppy, it's important to go back to the start.
Don't try to pick up where someone else might have left off.
Or to fix past mistakes.
Just pretend that the puppy in front of you knows absolutely nothing at all about where to pee and poop.
Because in reality, they probably have no idea.
How do you Potty Train a 4 Month Old Puppy
New puppies have tiny bladders, but by four months you puppy should be physically capable of waiting for at least half an hour between pees.
But that doesn't mean that they are going to, if they don't realise that inside the house isn't the right place to do it.
It's therefore important to keep a constant watch over them when they are out and about in the house, to make sure that you see any signs of an imminent pee or poop before it emerges!
Signs that your dog needs the bathroom include:
Walking slowly in circles
Sniffing the ground
Squatting
As soon as you see one of these signs, no matter how recently they peed or pooped, scoop the puppy up and take her straight outdoors to her pee place.
Watching your Puppy
A big part of potty training a 4 month old puppy is vigilance.
Your puppy might be growing up fast, but they are still very young and accident prone.
If your puppy is loose in the room with you, you need to have one eye on them at all times.
When your concentration needs to be divided, either pop them into their cosy crate or a puppy playpen lined with pads.
They are highly unlikely to mess in their bed, unless they've been in a situation that has forced them to do so in the past.
And puppy pads are a good backup in the playpen, so that if an accident happens it's not the end of the world.
Creating a Routine
The best way to potty train any puppy is by using a good routine.
Assume you will need to wake up early for the next few weeks to ensure that no accidents happen overnight.
Your puppy might be dry at night at four months, but if they aren't then set an alarm for around 2am to give them the opportunity to pee then.
If your puppy is brand new to your house for the first few days you'll want to take them outside to pee every half hour and after each meal or big drink.
This is to make sure they have the most opportunity to empty their bladder, and the least chance of having an accident indoors.
Then aim for a daily routine along the lines of a pee break every hour, and after every meal.
If that goes well and there are no mistakes or near misses, over the next few days up it to 1.5 hours, then every two hours.
A four month old dog can hold their bladder for up to three hours at a time, but you don't want to push it with a puppy that hasn't yet learned where you want them to do their business!
How To Potty Train a 4 Month Old Puppy
Potty training a puppy at any age is all about setting them up to win.
Show them where to pee or poop, give them plenty of opportunities to use the right spot, and watch them any time they aren't napping, crated or in a playpen lined with pads in between.
If you are still struggling to potty train your puppy you might find our online Puppy Parenting course helpful.
This guide for new puppy parents tackles all those common problem areas.
And even comes with access to a supportive private forum, where you can talk to fellow new puppy parents about your progress.
Readers Also Liked
Get Pippa's free dog training tips delivered to your inbox