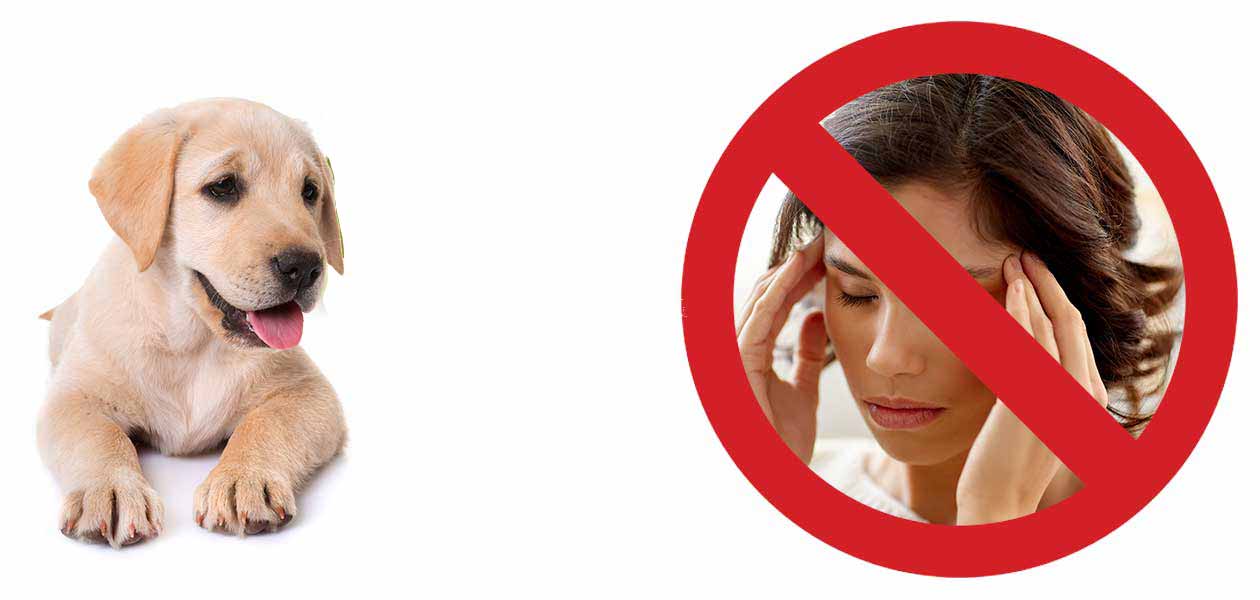 Working out what to do when your puppy pees in the house is an important part of potty training them.
And in fact, it's a lot simpler than you might think.
Puppies thrive under routine and supervision, and that's the best way to help prevent accidents and move quickly into having a clear home.
But it might not be what you instinctively want to do when you find they have left a puddle on your nice clean floor.
What NOT To Do When Puppy Pees In The House
It's natural to feel angry or upset when your puppy pees indoors.
After all, it's frustrating to clear it up, not to mention unpleasant.
And makes you feel afraid that it is likely to happen again, or that potty training is regressing or not moving forward.
Many of the ways that people respond to finding their puppy has peed in the house are understandable, but not a good idea when you take a step back from the emotion..
These include:
Shouting
Growling
Scolding them
Punishing them
Rubbing their nose in it
Staying Calm
Punishing a puppy for peeing in the house is a terrible idea.
Primarily, your puppy is unlikely to know what they are being punished for unless you catch them literally mid pee.
If you don't catch them in the act, all they know is that you are angry and someone to be afraid of.
Possibly damaging their trust in you and your bond.
If you do catch them in the act, you won't make them scared to pee in the house. They won't make a connection between the location and the act.
You will just make them scared to pee in front of you.
This means next time they need to pee they will hide beforehand.
Making it even more likely that they will have another accident indoors.
Likewise, puppies have no idea what you mean when you rub their noses in their pee.
This act just makes the puppy think you are angry, and scares them.
It doesn't help them to draw an association between an already long forgotten pee, and the place that they did it in.
So if none of these traditional ways of stopping your puppy peeing indoors work, what can you do when your puppy pees in the house?
Stay calm!
What To Do When Puppy Pees In House
The best thing to do when your puppy pees in the house, is initially, nothing.
Nadda. Zilch.
That's right, you heard me.
As crazy as it sounds, the right thing to do when your puppy pees indoors is to shrug your shoulders, bite the inside of your lip, and think "oh well, never mind".
Your next step is to look at how and why the accident happened.
Why Puppies Pee Indoors
The main reasons that puppies pee in the house include:
Lack of supervision
Not enough pee breaks
Just had a drink or meal
It really is that simple.
In an older dog that was toilet trained you will have a few other options too, like UTI's, but in puppies it is almost always one of those three things.
The best way to deal with accidents is to prevent them being repeated in future through more supervision, and additional pee breaks.
Where you can't supervise the puppy but need to stretch the gap between pees, a crate is an excellent tool.
Puppies' crates are their cosy dens, a safe bed where they want to settle down and have a strong instinct not to mess in.
Used lightly and carefully during the day they can draw out the gaps between toilet trips a little.
But don't push too far, or you can end up forcing them to pee in their crate and create an even more problematic habit.
Puppy Potty Training Schedule
Whenever your puppy is out in the room with you, you need to be keeping an eye on her.
If she squats down, sniffs in a small area or has a big drink, it's time to take her out to her pee place in the backyard.
But you can work to a general routine depending on your puppy's age.
8 – 10 weeks old:
6am
8am
10am
12noon
2pm
4pm
6pm
8pm
10pm
2am
At 8 to 10 weeks old puppies need to pee at least every two hours.
With additional pee breaks after each meal and any big drinks, or excitements like visitors arriving.
As they age you can increase these gaps incrementally, and drop the dreaded night time pee after a week or two in most cases.
What To Do When Puppy Pees In House
When your puppy pees in the house, it is almost always as a result of a lack of routine, too great gaps between pees in their routine, or because you weren't watching them when they are loose in the house.
Tiny puppies need constant attention, especially in the first few weeks that they are home with you.
But if you put in the legwork at this point, then potty training will be so much easier.
And the transition to dog ownership all the smoother for it.
If you catch your puppy peeing, please don't punish her or rub her nose in it.
These actions won't help speed up the process of toilet training, and will only result in upsetting you both.
Instead just take a look at what you are expecting of her in terms of the delay between toilet breaks, and try to readjust your schedule for a while to let her get back into the swing of things.
This article on how to train a puppy to pee might also help you out.
Get Pippa's free dog training tips delivered to your inbox