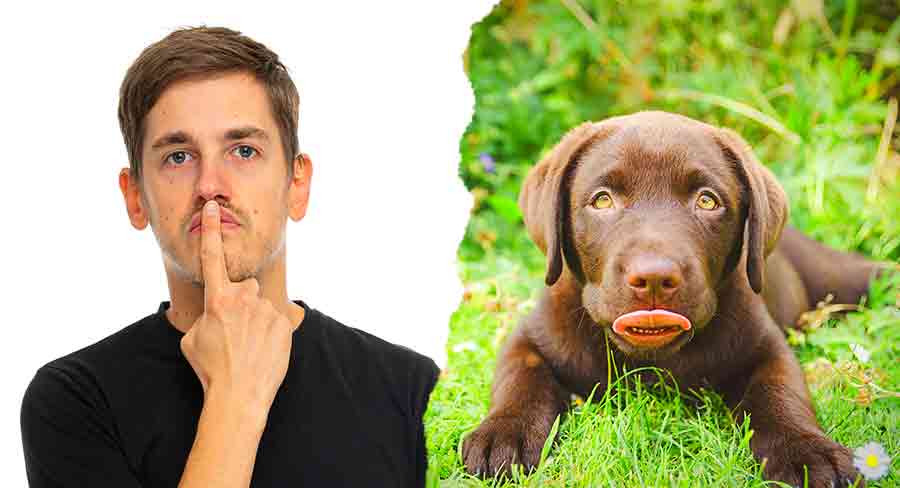 Working out when to start potty training a puppy can feel like a lot of pressure.
But actually potty training begins the moment you bring your new dog home.
Whether you want it to or not!
But any age of puppy, or dog, can be successfully potty trained.
When to Start Potty Training a Puppy
The best time to start potty training a puppy is 8 weeks old.
Which works well, as most puppies arrive home between 8 and 12 weeks.
At this point they are well prepared to start puppy potty training.
And some will have even begun forming good habits with their breeder.
Continuing this great start from the day they arrive home will have benefits that will last a lifetime.
Avoiding Accidents
The best puppy potty training method involves avoiding mistakes.
You do this by:
Giving them lots of opportunities to pee outdoors
Setting up a safe zone
Using a crate or puppy pen
Watching the puppy like a hawk
Ignoring accidents
Opportunities To Pee
The first and perhaps most important part of potty training a new puppy is giving them lots of chances to pee in the place you want them to pee.
Eight week old puppies need to be given the chance to pee outdoors anywhere from every half an hour to two hours if you are lucky.
And immediately after every meal or big drink.
As they grow you can gradually increase the gap between pees.
A good rule of thumb is to offer every thirty minutes when they first arrive home. Moving up to every hour by 9 weeks and two hours by 11 weeks.
But this will vary from dog to dog.
When you arrive home take your puppy straight to this place.
No introductions or visits indoors first, just straight into the backyard and down onto the ground.
Try to use the same sort of ground that she peed on at her old home if possible.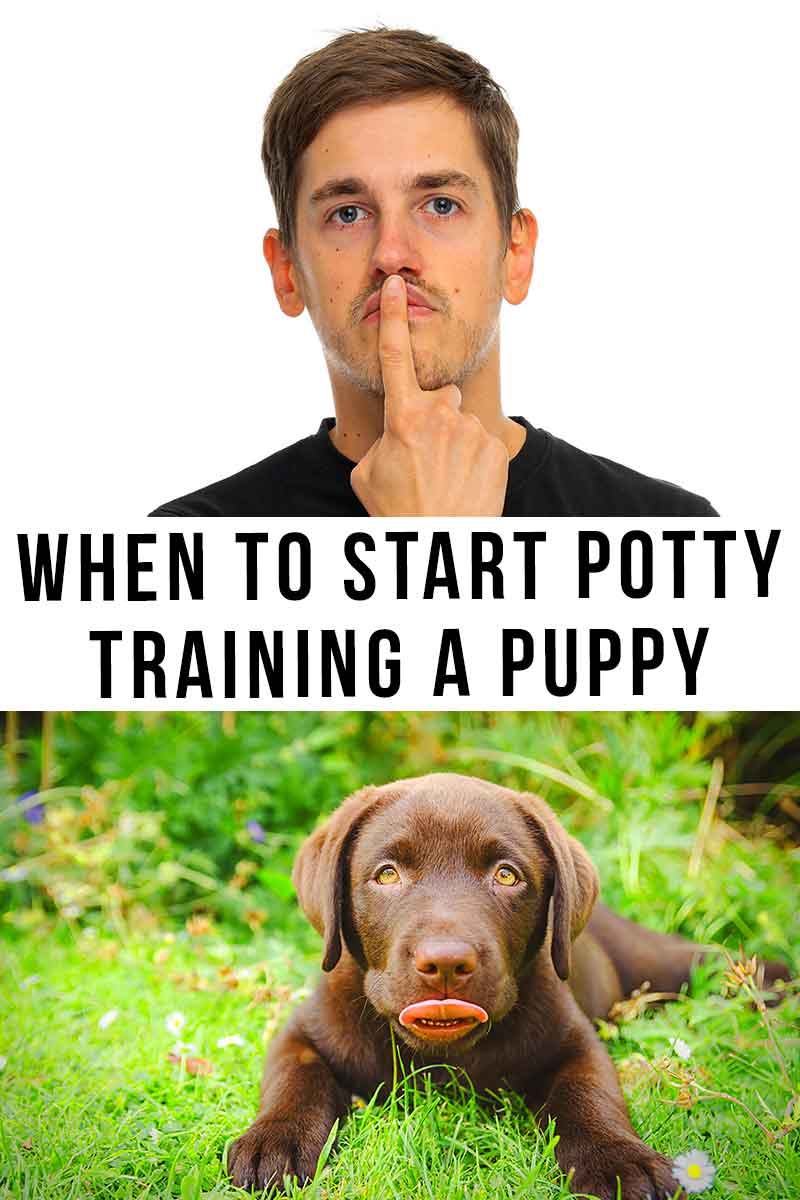 Puppies like to pee on a consistent surface!
And wait with her until she has done a pee.
Then you can bring her indoors to say hello in her safe zone.
Safe Zone
The safe zone is a place where your puppy can play without risking damaging your home, or overwhelming herself and getting into trouble.
A kitchen is usually the ideal choice.
Somewhere that gets lots of family use, but has a wipeable floor and not a lot of clutter.
You'll want to protect or remove any cables, and take any breakables from low surfaces and put them on high up shelves.
They will also need somewhere in the room where they can go to nap.
Puppy Crates and Playpens
Puppy crates are a brilliant tool for the start of puppy potty training.
Provided you introduce it carefully, your pup will see their crate as a cosy calm den.
Somewhere they can go to relax and sleep soundly.
And that they are very reluctant to mess in.
Puppies have a strong natural instinct to keep their bed clean, so it will serve as a great place to temporarily let your pup rest while knowing you haven't harmed the puppy potty training process.
As long as you don't leave your puppy in there too long and force them to empty their bladder in bed!
Watching and Containing
A massive part of puppy potty training is keeping an eye on them.
Looking for signs that they might need the bathroom, so that you can scoop them up and take them into the backyard before they start to go.
Signs your puppy might need to pee include:
Sniffing the floor
Walking around in circles
Slowly pacing the edges of the room
Hiding
Ignore Accidents
When your puppy has an accident indoors it can feel frustrating and even make you cross.
But this tiny dog has not done it deliberately to upset you, and punishing them categorically won't help.
Because they won't understand the connection between the location of their pee and the cause of your anger.
All you will do is make them scared to pee in front of you.
Causing them to go and hide the next time they need to empty their bladder, and increasing the chance of you not catching them before they go.
Solving Common Potty Training Problems
If you have already started potty training training your puppy and are struggling, don't worry.
You just need to go back to basics, and pretend your puppy is brand new.
Regardless of how old they are!
Here are some more articles that will help you along you way:
Or you can check out our excellent Puppy Parenting online course.
Which includes lots of information on how to get your puppy clean indoors, and what to do when things go wrong!
Get Pippa's free dog training tips delivered to your inbox