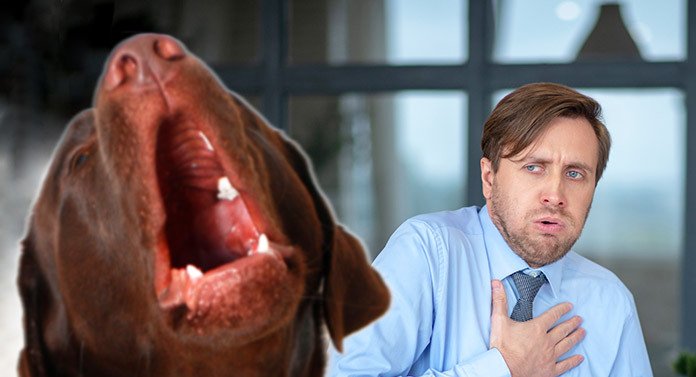 Will my dog stop barking if I ignore him? Does it make a difference why he's barking? And is there anything else that can be done to help?
Barking is one of the most common problems our team gets asked about.
And it's natural to wonder if you can solve the problem by just refusing to react.
But barking is a little more complicated than that.
To know if ignoring your dog will stop him barking, you first need to work out why he is barking.
You might be thinking that your dog is barking for attention. And that ignoring him means he will get no reward for his barking.
So he will eventually stop bothering.
This is often true, if your dog is barking because he wants something.
But other dogs bark for fun, out of habit, or because something in the environment is rewarding him for his noise.
These situations are unlikely to be resolved simply by ignoring the noise.
Will my dog stop barking if I ignore him?
Many dogs will stop barking if you ignore them. Eventually.
But whether or not ignoring works depends upon why they are barking.
Here are some potential circumstances where you might be able to wait him out:
Barking to be let indoors
Whining when put into the crate at night
Barking to incite you to play
Making noise for attention
The trick with ignoring your dog is to not give them the thing they want until a period of quietness has happened.
Or to try to pre-empt the noise.
Barking to be let indoors
Many owners quite like their dog letting them know when they are ready to come in.
But there are two main reasons this often becomes problematic.
The first is that very popular 'in and out' game that some dogs love to play.
You let them in, they ask to go out. You let them out, they want back in.
It's great fun if you are a dog, far less so if you are the human with the door handle.
The second is that some dogs' barks get longer and louder.
So what was a solitary woof to come in, becomes a tirade that has the neighbors rattling their windows.
Both these behaviors can stop if you simply don't let the dog in when they bark.
Ignoring them and waiting out the noise can however be stressful, especially if you are already upsetting those that live nearby.
Will my dog stop barking if I ignore him at bedtime?
Ignoring your dog when he whines when you put him to bed can work, but again this depends a little on the circumstances.
New puppies tend to do well as long as you've set things up well and got their confidence up.
So they spent the first two nights in a box by your bed, and the days with you.
You know they are familiar with their new family and room.
And you have begun crate training.
When you go to bed on that third night and leave them in a crate in the kitchen, they might cry for a few minutes.
But if you ignore it they will stop.
Rewarding noise
The ignoring process is less likely to work if your puppy is a few weeks old, and for the first few nights you gave in when they yelled and brought them up to bed with you.
As a result of this, they are likely to cry harder and for longer to get your attention.
Which can be heartbreaking and rather damaging to your local relationships!
The same can be said for basically any other form of barking for attention.
Barking for attention
If you ignore your dog when it barks to get your attention the first few times she tries, she is unlikely to try again.
And that can be hard to do, for a few reasons
It's loud
You can look around in surprise and accidentally reward them with eye contact
Some dogs find even the act of you saying 'be quiet' rewarding, because it's interacting with them
It's upsetting
But if you can get past these barriers, you are likely to be able to nip that barking in the bud.
However, once you have rewarded them for their noise ignoring it in future is less likely to get results.
Ignoring doesn't always work
The problem with ignoring barking is that this method doesn't always work.
This is usually because there is something about the situation that is rewarding him without your input.
Whether that's the sound of his own whines, or environmental factors.
Here are some where ignoring is unlikely to work:
Barking at people walking past
Liking the sound of their own voice
Loneliness
Barking as a habit
Woofing for any reason that has been previously well enforced
Barking at people walking past
It's not unusual for dogs to get into a bad habit of barking at anyone that walks past their property.
This is a big deal as it can cause constant disruption to you and the people around you.
Ignoring won't work as a solution here, because the unwanted passersby are accidentally rewarding your dog.
Every time he barks at them, they disappear! It's like magic, so he's going to keep on barking and getting rid of those intruders.
Of course, we know this isn't cause and effect. But our dogs don't.
Barking For Fun
Some dogs love the sound of their own voice.
Which can be tricky, because we often don't like it quite so much.
Especially in the early hours of the morning, or when we're trying to watch tv.
If your dog is barking for the fun of it, then entertaining them in other ways can help. Keeping them occupied so they don't try to occupy themselves.
Barking with Loneliness
If you have got into a bad habit of leaving your dog for longer than perhaps you should, they might start barking.
At first, it will have probably been to entice you back.
But after a while it will be a habit. And one that can bring them some comfort.
The best way to combat this is to go back to square one and gradually get your dog used to spending longer amounts of time alone.
And to make a good plan for their care when you are out too.
In addition to this, training can really help.
Click for quiet
Most other causes of barking that can't be resolved by ignoring, can be helped through training.
When your dog is barking a lot, there is a technique you can use to regain some peace.
And you do exactly what the name describes. You click when your dog is quiet.
The basis of this technique is to use a clicker to mark periods of silence.
For example, if your puppy cries when you leave the room:
Step out the room for one second
If your dog is quiet, click, then return and give them a treat
Step out the room for two seconds
If your dog is quiet, click, then return and give them a treat
Build up the length of time in gradual increments
For dogs that can't even manage a single second, go out the room and wait for any pause in the noise. Click, then return and treat even if it's started again. Then repeat.
The idea is to use the marker to teach the dog that this exact moment of silence is what is rewarding them with a treat.
Will my dog stop barking if I ignore him?
Whether your dog will stop barking if you ignore him, depends entirely upon the reason he's barking in the first place.
A dog that is barking because he's learned that it will gain something, might stop if the rewards stop.
But you can't always control this. In those cases, you need a more powerful tool.
And the Click for Quiet technique is often the next step.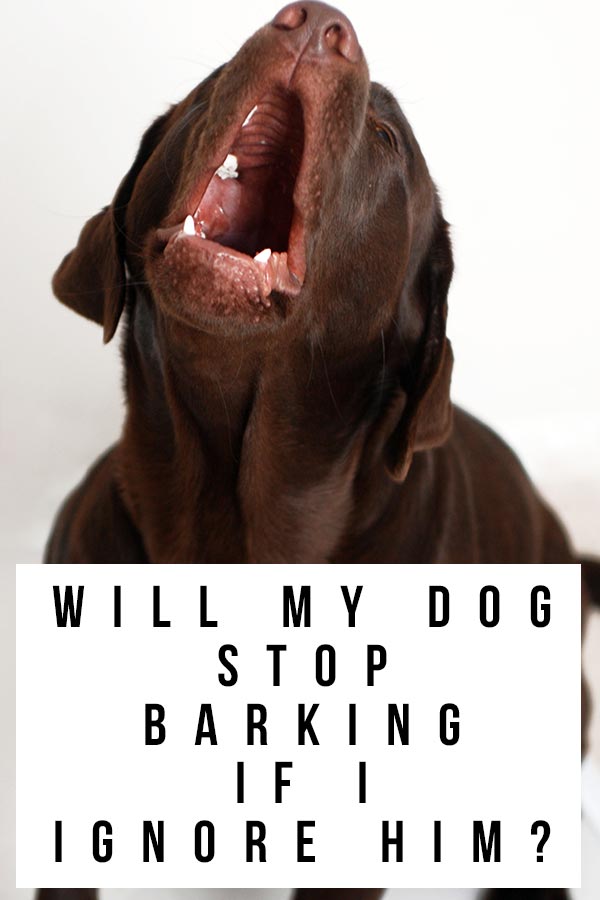 Get Pippa's free dog training tips delivered to your inbox