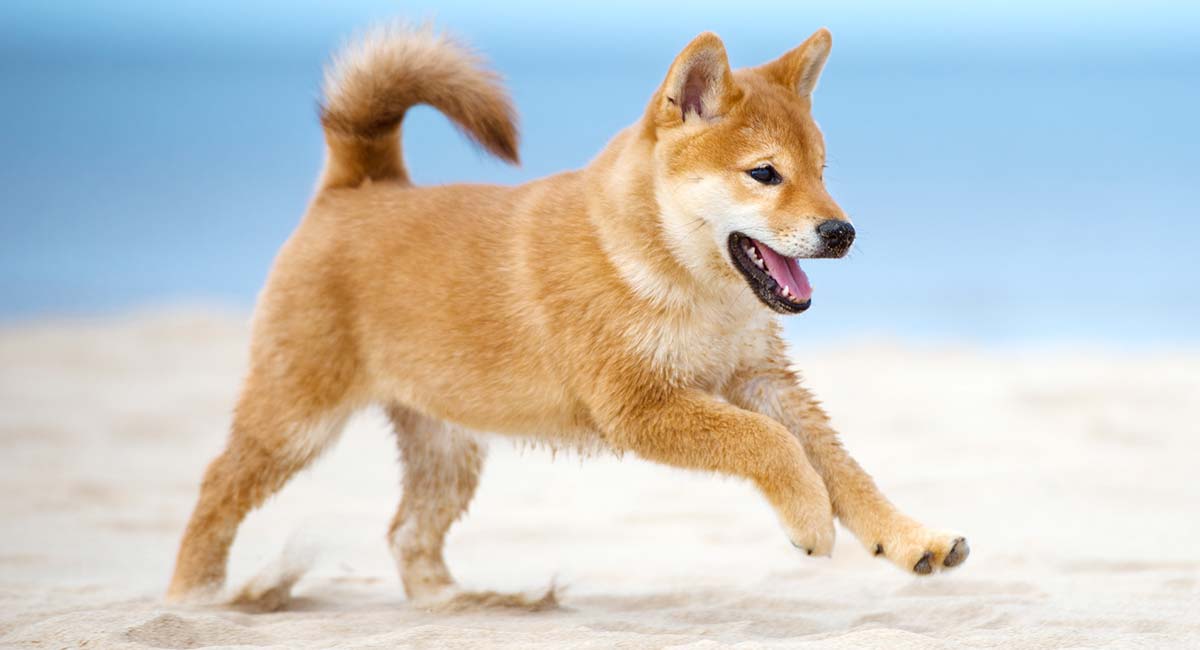 A fox dog sounds impossibly cute.
But it isn't possible to create a fox dog by breeding a fox and a dog together. As species, they are too distantly related.
Luckily, these dog breeds look uncannily like little fox dogs:
Let's find out more about them!
Are You Looking for a Fox Dog?
Have you ever wondered if there is such a thing as a true "fox dog"?
Foxes are critters that divide opinion. To the farmer, they are a predator which unleashes havoc on their flock. In some countries, they are something of a neighborhood pest.
However, some look past their predatory instincts and see an animal that is actually quite cute. Not to mention clever, with a bit of personality to boot.
What if there was such a thing as a part fox, part dog? It would be the best of both worlds. A cute, clever companion, and perhaps not so much of a worry to the local sheep farmer if they could be trained like a dog.
And just imagine how adorable a fox-dog puppy would look?
But do fox dogs exist? And if they don't, what types of dogs are out there that look like foxes?
Let's find the answer to these questions, and along the way become more familiar with what a fox really is!
Where Do Foxes Fit In The Fox Dog Equation?
You may be wondering what exactly a fox is. Are foxes related to dogs? Or cats? Or are they something in between?
Foxes are part of the canid family, so they are closely related to dogs. But they are part of a different genus.
The most commonly recognized foxes, such as the red fox, are part of the "vulpes" genus. Some other foxes fall into different categories.
However, they are not related closely enough to breed with dogs. So, you won't ever find a true "fox dog."
Yes, sadly, you will never find a true "fennec fox dog" with the adorably huge ears. Or a classic "red fox dog" with the smarts of a fox and devotion of a dog.
In short, the legend of a dox fox dog is not a reality. But you can hope to get a dog that looks similar to a fox.
Let's see which dogs are the closest thing to a fox dog pet you can get.
Shiba Inu – The Japanese Fox Dog
Look up "Japanese fox dog" online and this is the breed that will pop up. Take a quick look at the pictures and you will understand why.
In particular, the red color variation of these dogs from Japan looks very much like a fluffy fox.
They have a fine muzzle, pointy triangular shaped ears, and a bushy tail. And they stand up to 16.5 inches tall.
Originally bred as hunting dogs, Shiba Inus are highly intelligent and are known as dogs with loads of personality.
They can even be a little entitled and tend to believe the world revolves around them—almost like a cat!
But you have to make sure this trait is properly handled, and not allowed to progress to aggression in the form of resource guarding (that includes their most valuable resource … you!).
If you ensure that the Shiba Inu is socialized from an early age, they are a most entertaining and loyal companion.
Japanese Spitz
You may have heard about a lady who thought she was buying a Japanese Spitz (commonly known now as the "Chinese fox dog") but actually ended up with a little white fox instead.
This classic tale of mistaken identity (and a dodgy dog breeder) is a testament to just how much the Spitz looks like a white fox dog.
The Japanese Spitz's history is somewhat murky. On the one hand, it appears that the modern-day Japanese Spitz was refined in Japan in the early 1900s.
But it also seems that it originally had its beginnings in Europe, where there are a few examples of white Spitz-type dogs.
If you are looking for a fox dog, then many members of the Spitz family will fit the bill.
The Japanese Spitz is an ideal companion dog, which is the perfect size for living indoors. And it has a companionable, alert temperament.
Despite their impressively white and fluffy coat, they tend to stay very clean. And a good brush on a regular basis is enough to keep them looking sparkling white.
Pomeranian
The resemblance these dogs have to foxes is evident by the fact that historically they were known as a fox dog. Baby fox dog or mini fox dog would also have been apt names due to their diminutive stature.
The Pomeranian fox dog also belongs to the Spitz family. And people believe that they had their very early beginnings in Iceland.
Eventually, they made their way down to an area near the Baltic sea known as Pomerania, which is now Poland and Germany.
As time wore on, these dogs were bred to be smaller and smaller. And eventually, they came to be the itty-bitty size of the Pomeranian we know today.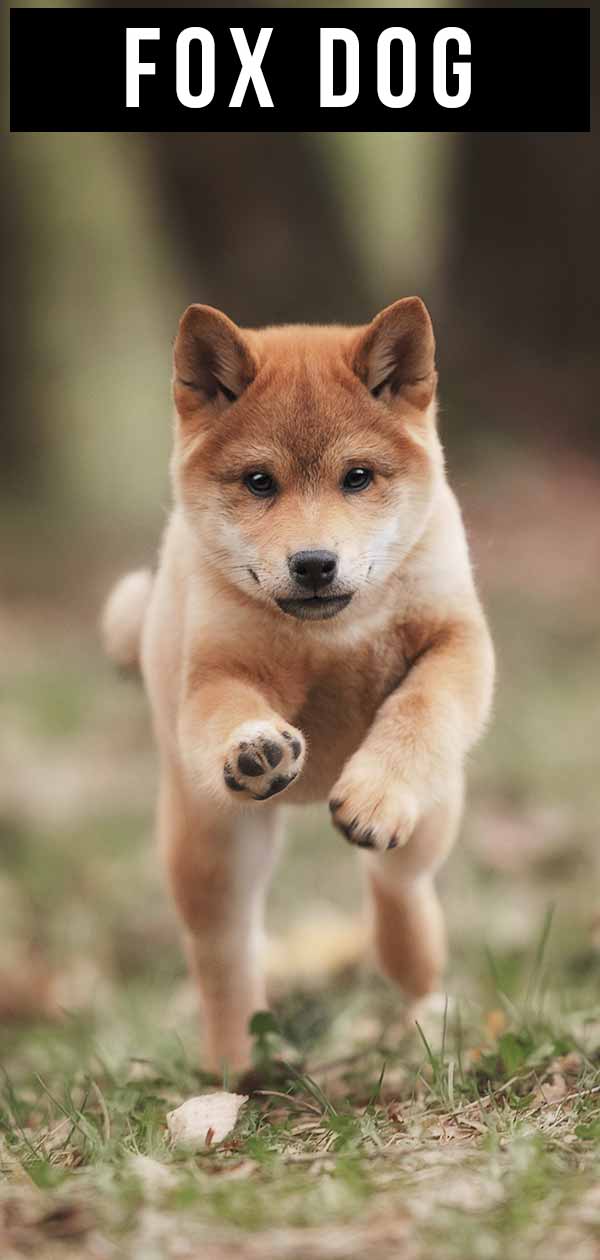 In the very beginning of their history, these hardy dogs pulled sleds in freezing conditions. But these days, the Pomeranian has swapped the snow and the sled for a comfortable couch and is a companion dog.
They have a playful, vivacious personality. And yes, they look a lot like little fox dogs.
In particular, Pomeranians that are red, orange, sable and brown in color bear a striking resemblance to the colors of a classic red fox.
Schipperke
These fluffy, jet black dogs look like they too may be part of the fox-like Spitz family. But they are not.
The Schipperke originated from sheepdogs in Belgium known as the Leauvenaar.
As time wore on, these dogs were bred to be smaller. By the 1600s, they were popular dogs in Brussels, primarily as vermin hunters and companionable watchdogs for shopkeepers.
These days, they grow from 10 to 13 inches in height and bear a resemblance to the rare and beautiful black fox. However, they are stockier in build than foxes.
Pembroke Welsh Corgi
Corgis are distinctive looking dogs which are readily recognized. However, it cannot be denied that they do look like a stumpy, orange fox dog.
This breed has upright, triangular ears, a refined muzzle, and an intelligent expression. They do bear a resemblance to foxes both in their facial features as well as in their coloring. Especially the most commonly seen red-color variation.
Pembroke Welsh Corgis were originally bred as herding dogs. And as such, they tend to have big personalities in their stumpy bodies.
Make sure they get a good amount of exercise to stop them from becoming bored.
But remember, they are fond of spending time with their human family members. So, include them in your daily routine as much as possible to keep them happy.
If you are interested in a Pembroke Welsh Corgi, it is worth noting that their short limbs and elongated back are the results of dwarfism.
This can be a cause of joint and back issues which tends to crop up among dogs with this condition.
Long-Haired Chihuahua
If something resembling a small fox dog is what you are after, aside from the Pomeranian, you can't get much smaller than a long-haired Chihuahua.
While their faces will always be distinctly "Chi," the orange coloring and the longer fur can sometimes result in a little pooch that appears somewhat foxy.
Chihuahuas are companion dogs. But they are known for their huge personalities in that little body. So, don't count on a shy and retiring lap dog.
Chihuahuas are brachycephalic, meaning they have a shortened skull. This can lead to breathing issues. It is important to be aware of this when deciding if this is a breed you want to bring into your family.
A frank discussion with the breeder about how this condition has affected other dogs in the family tree may help you make an informed decision.
The Finnish Spitz
Yet again, we meet a member of the fox-like Spitz family.
The Finnish Spitz bears a striking resemblance to a fox with their red coat, pricked ears, and almond-shaped eyes.
They are a little unique in the Spitz family, as they are actually "gun dogs."
Owing to the somewhat isolated location of Finland, these dogs developed very individual traits over the years.
Even to this day, a testament to their importance as working dogs is that they may not reach "champion" status at some shows if they do not have a working title to their name.
They are a medium-sized dog, standing around knee height to an adult. This makes them a nice size as a family pet.
It must be mentioned, however, that they are known to be a little vocal. So, it is important that they understand from a young age that barking is something only to engage in when required and not merely a way to pass the time.
What About Pet Foxes?
While we have established that there is no such thing as a true "fox dog" what about a pet fox?
Interestingly, there has been an experiment going on for the past few decades in Russia to see if the fox can be domesticated genetically.
Foxes which were naturally friendly and interested in humans were selectively bred together. The offspring were therefore genetically different from wild foxes that are simply tamed.
These days, there are a small number of these foxes which are kept as pets. However, they really cannot be compared to dogs. While they are friendly toward humans, they lack the intense interest in humans that dogs exhibit.
Scientists don't know whether this is a characteristic of foxes as a species or is due to the fact that these foxes have been bred as part of an experiment and therefore not properly socialized from a young age.
They are taking this as an opportunity to study the fox's genome to isolate where the "friendliness gene" is located and have had some success.
However, what this all means, as far as the future of foxes as pets, remains to be seen.
Fox Dog: Conclusion
While a true "dox" or "fox dog" does not exist, there are plenty of dog breeds out there that bear a striking resemblance to a fox.
And there is work being done to see if the fox can ever really live happily with humans. But for now, living with a dog—"man's best friend" for thousands of years—is the best way to enjoy the companionship of the canid family.
Do you know of any other breeds that look a lot like a fox? Feel free to let us know in the comments section below.
Readers Also Loved…
References And Resources
American Pomeranian Club. (Accessed 2019).
Becker, R., et al. (2018). "These Domesticated Foxes Were 60 Years in the Making." The Verge.
The British Chihuahua Club. (Accessed 2019). "About Chihuahuas."
Cavill, A. (Accessed 2019). "Finnish Spitz​ – the national dog of Finland." The Finnish Spitz Club.
Dogs NSW. (Accessed 2019). "The Japanese Spitz."
Lariviere, S. (2019). "Fox." Encyclopaedia Britannica.
Jezyk, P.F. (1985). "Constitutional Disorders of the Skeleton in Dogs and Cats." Textbook of Small Animal Orthopaedics, International Veterinary Information Service.
Kukekova, A., et al. (2014). "Chapter 10 – Genetics of Domesticated Behaviour in Dogs and Foxes." Genetics and Behaviour of Domestic Animals.
National Shiba Club of America. (Accessed 2019).
Northern Japanese Spitz Club UK. (Accessed 2019). "Breed Info."
Schipperke Club of America. (Accessed 2019). "Breed History."
UK Corgi Club. (Accessed 2019). "Pembroke Welsh."
Get Pippa's free dog training tips delivered to your inbox