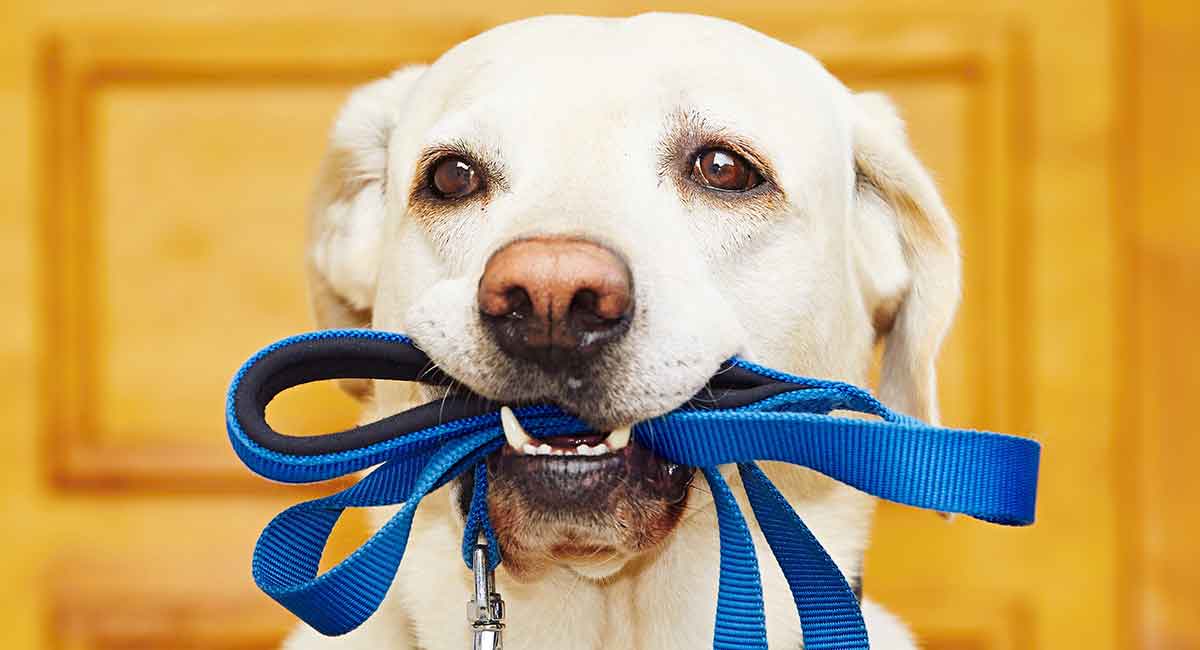 What is the best leash for training a dog? It's a long line!
But it's only the very best tool for training if you use it the right way.
And some other leashes have important roles to play in dog training too.
But the first step along the road to perfect heelwork might not be what you think.
Long Line Dog Training
A long line is a leash that is several feet long.
It is made of a waterproof material, has a clip at one end and is usually thin and rounded like a washing line.
And a long line isn't used in the way you might expect a leash to be used either.
We think of leashes as something used to move, position and control the dog when out walking.
But a long line works rather differently.
It's the safety net of the dog training world.
For this reason it's important it isn't ever used for casual daily control, only in emergencies during training.
Using A Long Leash
A long line is attached to a body harness, and allowed to trail loosely along the ground wherever the dog goes.
You put it on, gently release it and leave it to dangle.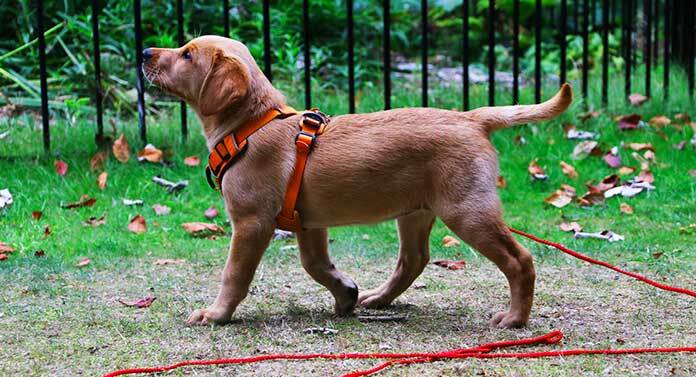 The dog should never associate the long leash with being restrained, and it shouldn't impact on their movements.
It exists purely so that if things go wrong, you can stand on it or pick it up and stop your dog from reaching their target.
A great example of long leash training is in recall.
Say you've got a nice recall in the house and enclosed backyard.
Your dog has a strong association with coming when called being something positive and rewarding.
But now you need to train outdoors and gradually start to introduce distractions.
Unfortunately, outdoor areas are much harder to predict and control in training.
Even with great preparation there is the possibility of a squirrel or rabbit running past and your dog taking flight.
That's where the long line comes in.
If you call your dog and something random happens to cause them to ignore the recall cue, you quickly use the long line to prevent them from rewarding themselves with a fun chase.
Or worse, catching the thing they are chasing!
Adding distractions is the riskiest part of training, and that's why the very best leash for training a dog is the long line.
But what about heelwork, which is what you would normally associate with leashes?
Heelwork and Leashes
Training a dog to walk nicely to heel is usually best begun off leash.
In our Core Skills online dog training course we begin by teaching the dog that the heel position is a great place to be.
That involves rewarding them for simply standing next to you.
Before moving back and forth with you in the same position.
Doing this without a leash on is essential.
Because it enables you to establish the right position, without ever encouraging pulling.
Dogs taught to walk to heel without a leash first are far less likely to pull when they have a leash on.
Short Clip On Leashes
Once your dog has begun learning to walk to heel, there will be occasions where you need a leash.
And which leash you choose will depend more on your own style and taste than what the best leash for training a dog to walk to heel might be.
Any leash that is relatively short and clips onto a standard collar can be a fine choice.
Slip leashes
Another good leash is the slip leash, but this is only really a great tool if your dog already knows how to walk to heel.
This way it works again as an easy to remove backup.
Say your dog is reliable at heel when you are walking in public, but you occasionally have to go past livestock or busy traffic.
You can easily pop the slip lead over your dog's head when approaching a potential trigger for problems, and remove it as easily once you have navigated it.
The Worst Leash For Training A Dog
Dog training should be fun, rewarding and a bonding experience.
What it should never be is scary or uncomfortable.
For this reason we strongly advise against ever using a choke chain or a shock or prong collar.
In order to get your dog to walk next to you, these devices make it so painful or uncomfortable to pull that the dog stops doing it.
And that's not something you want for your best furry friend.
Especially not when there are so many better ways to achieve the same result.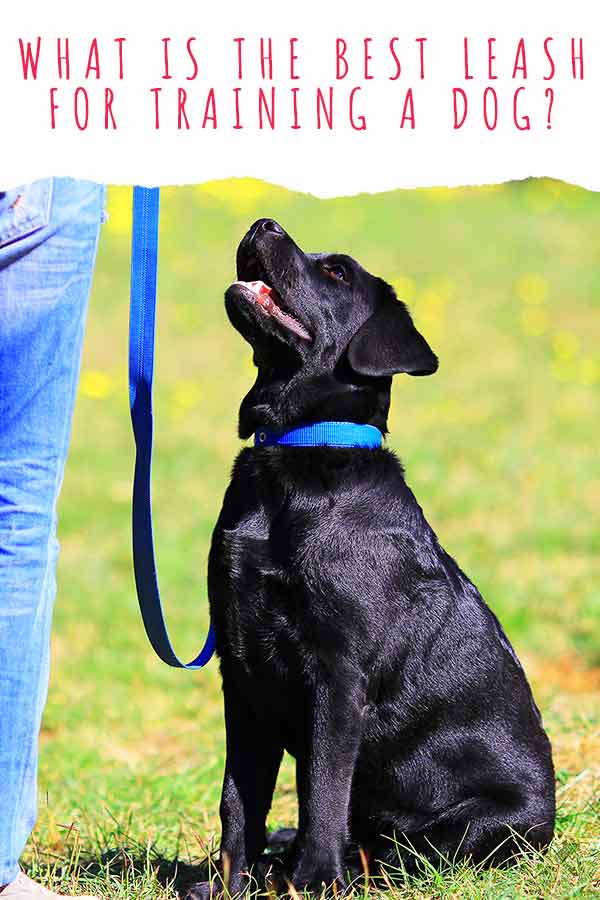 What Is The Best Leash For Training A Dog?
The best leash for training a dog is the long line.
That's because it is a safety net that you can use for training with distractions.
The long leash prevents the dog from rewarding themselves when you don't want them to.
In an ideal world leashes should be used as a safety device, rather than a method of controlling your dog.
Through positive reinforcement training you can teach your dog to make good choices.
Like walking nicely next to you, or coming when they are called.
These not only help them to stay safe and happy, but to increase the already strong bond between you.
Readers Also Liked
Get Pippa's free dog training tips delivered to your inbox