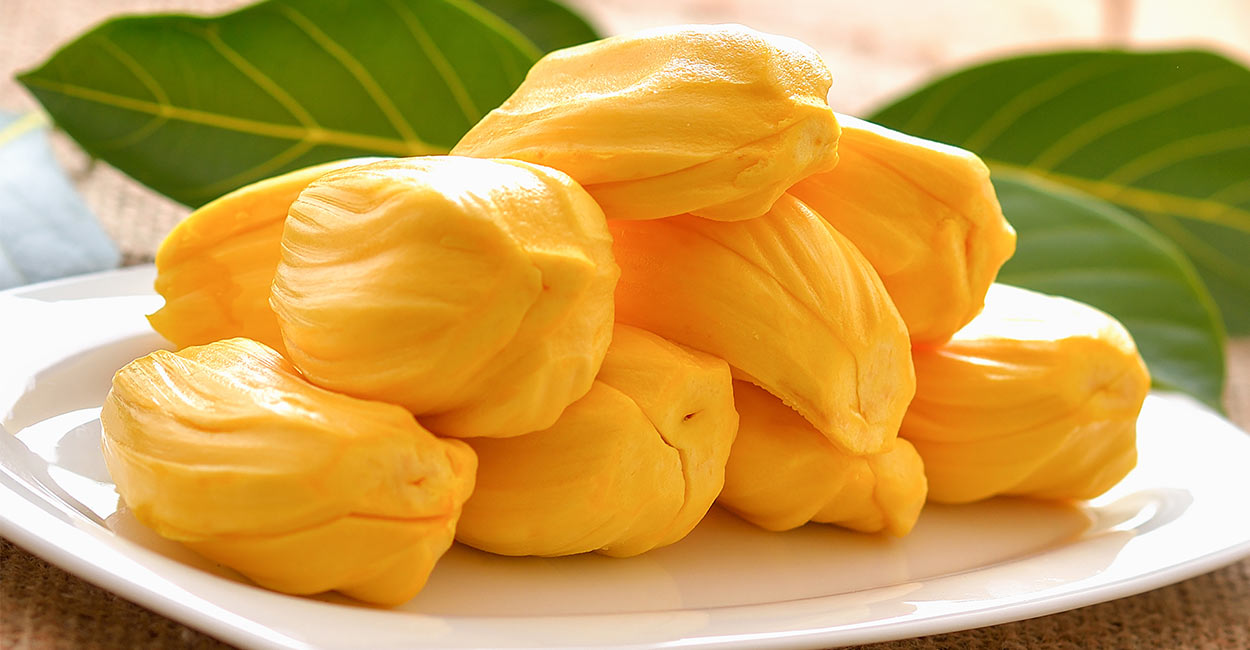 Can dogs eat jackfruit, or is it a potentially dangerous addition to their diet?
If you are a fan of unusual fruits and veggies, then jackfruit might well be in your salad draw.
But before you slice up a piece to share, let's make sure it's okay to do so!
What in the World is a Jackfruit?
Jackfruit has begun to show up on the shelves at groceries and on the plates of curious consumers.
This strange, and somewhat plain looking exotic fruit is related to figs, breadfruits, and mulberries.
Considered a 'collective fruit', the jackfruit is made up of hundreds of thousands of fleshy flowers fused together.
Native to India and Sri Lanka, the jackfruit has a long history and is thought to have been cultivated by humans for thousands of years.
Jackfruit is easily grown all over the world in tropical zones.
It can now be found growing in the Philippines, Brazil, and even the southern parts of the U.S. such as San Diego and Florida!
Jackfruit as a food
Jackfruit has a dull, horny outer rind, and a fibrous, meaty flesh.
It has been made into many delicious dishes including curries, sauces, jams, candies, and other desserts.
Recently jackfruit has even begun to be marketed as a new gluten-free, vegan friendly meat alternative.
Jackfruit is a rich source of vitamin A, vitamin C, thiamin, riboflavin, calcium, and potassium.
Depending on the variety, the texture ranges from crisp to custard like.
Not to mention it has just under 80 calories per half-cup serving.
It is easy to producec, with the tree being low maintenance and producing very large fruit.
The fruits can grow to incredible sizes, some of the larger trees producing individual fruits up to 80lbs!
Starchy and filling, jackfruit has been hailed as a miracle fruit.
Especially for villages and communities in Africa and Southwest Asia that are at risk for food shortages.
Can dogs eat jackfruit too?
With all the hot new recipes and praise coming out for jackfruit, it is temping to want to share your new favorite treat with your four-legged best friend.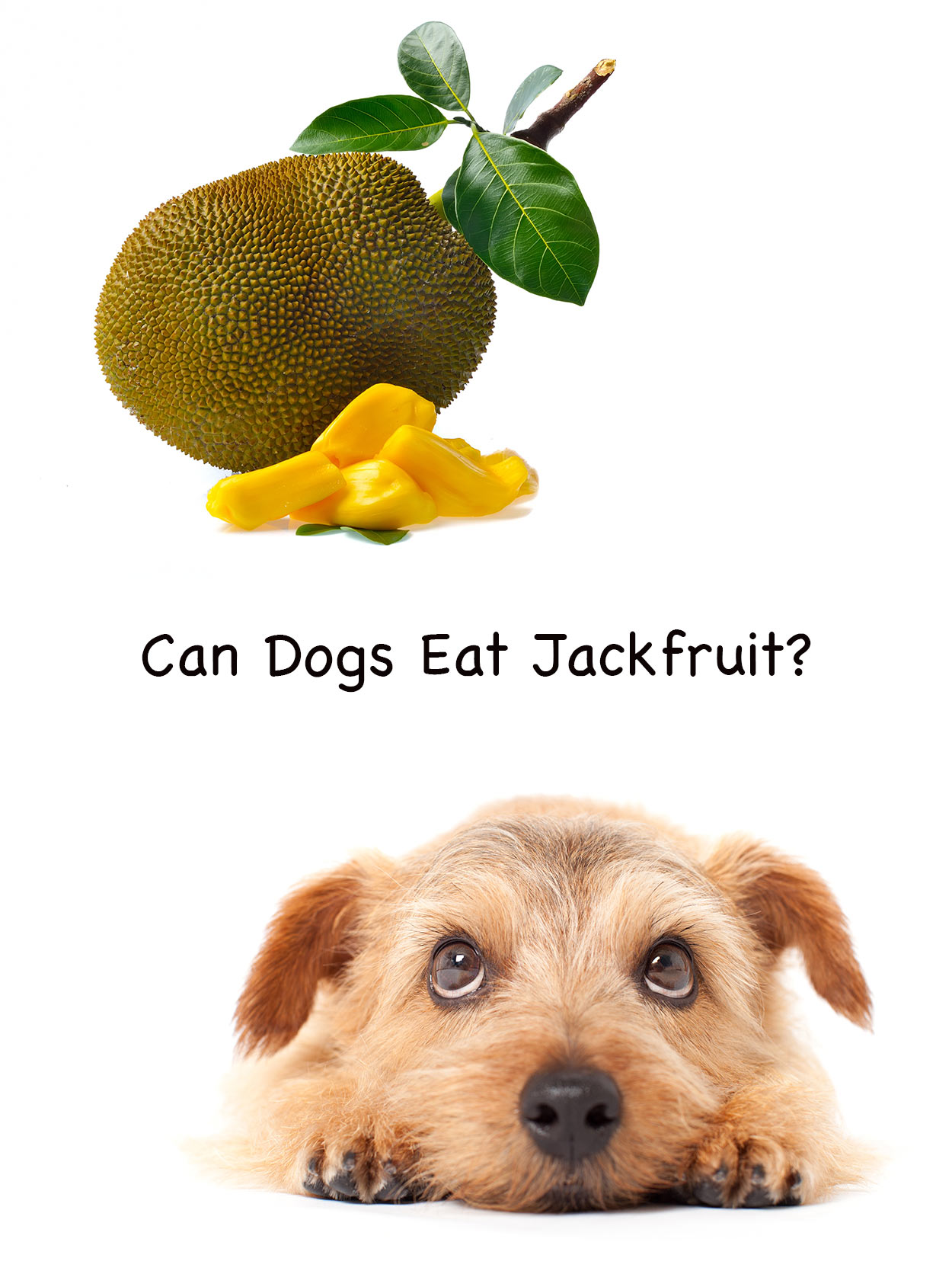 However, many foods that are perfectly safe and healthy for humans can cause problems for pets.
Is jackfruit a food your pets can enjoy with you, or is it best left on only human plates?
Human studies have shown allergic reactions to jackfruit in people.
Jackfruit is considered to be part of the birchpollen allergy group.
If you are allergic to figs, breadfruit, or other similar produce, it would be best to consult your doctor before trying jackfruit for the first time yourself.
And if your dog has allergies it makes sense to avoid it too, as there just isn't any research available to tell us either way.
But should this put us off entirely? Can dogs eat jackfruit safely for the most part?
Jackfruit for Dogs
We still wonder, is jackfruit safe to be consumed by dogs?
The answer, frustratingly, is maybe.
With the jackfruit still being a relatively new import to the U.S., there have not been any studies or reliable research yet to find out if the fruit poses any threat to your pooch.
Because of this lack of information, we cannot in good faith advise feeding jackfruit to your pup.
If you choose to feed your dog jackfruit, or if they mange to swipe some off your plate, contact your veterinarian and seek their professional opinion on the matter.
Always seek professional advice when it comes to the health and well being of your pets!
If you do choose to give jackfruit to your pets, take precautions.
Give your dog only a few small, easy to swallow bites.
Watch your dog carefully for any signs of distress, including choking, trouble breathing, pawing at their mouth or general discomfort.
While we cannot say if jackfruit itself is safe for your dog to consume, there are definitely other hazards the fruit and it's by-products can bring.
Let's take some time and explore what those hazards may be, and what actions you can take to prevent any unnecessary risk to your pets.
Remember, it is best to always consult medical professionals about any situation concerning the health and wellness of you and your pets.
Potential hazards of dogs and jackfruit
The tough, indigestible jackfruit rind and hard seeds could prove to be choking hazards for both children.
Make sure that the rinds and any seeds are disposed of or stored away where they cannot be easily accessed.
Talk to your veterinarian about what to do if you find your dog choking.
Many vets will give instructions and advice on how to administer a Heimlich maneuver and even CPR on your pooch.
See if your local animal shelter or other animal wellness organization has released briefs or offers classes. Knowing basic emergency first aid for your pets could save their lives one day.
What if your pet does manage to consume jackfruit rinds, seeds, or the flesh? The first important thing to do is not panic. Stay calm and observe your dog for any issues.
Due to the fibrous, tough nature of the fruit, any part of the jackfruit could become lodged in your dog's stomach or intestines.
This can cause a blockage, which could be potentially very dangerous.
Can dogs eat jackfruit?
With so many exotic produce items appearing in U.S. grocery markets, it is always fun to experiment and try new foods.
Jackfruit is a welcome addition to our plates and bowls, paving the way for new recipes and bringing new fans to traditional dishes.
Sharing new experiences and providing delicious nutritional foods to our family, two and four-legged, is always a joy.
However, because there have not yet been any studies showing whether jackfruit is safe for dogs to consume, we must remember to be cautious.
Foods that are innocent and even healthy for humans, such as grapes and chocolate, are known to be toxic to our canine companions.
Always use caution and seek professional medical advice from your veterinarian when it comes to the health and safety of your pets.
For more ideas of treats for your dogs, take a look at can dogs eat olives!
References
Get Pippa's free dog training tips delivered to your inbox