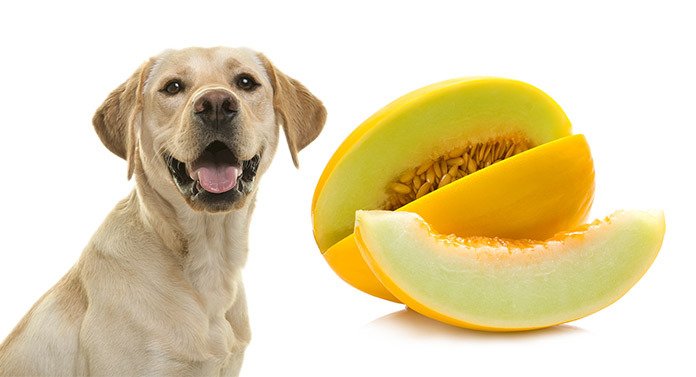 Can dogs eat honeydew melon? Is honeydew good for dogs to eat, or is it best to pass and choose a different snack for your furry friend?
Sometimes, deciding what to feed your pup can be confusing. There are just so many different foods out there, and it can be bewildering to figure out which ones are okay for your pooch.
What about honeydew specifically? Is honeydew okay for a dog to eat?
Perhaps your pooch swiped some honeydew off your plate when you weren't looking. Or maybe you're considering feeding some to your pooch as a treat.
Whatever your reason, figuring out if a particular food is okay for your pup is very important.
We are responsible pet parents, after all, and it is our job to monitor what our beloved pets eat.
Luckily, that's exactly what we're here to find out!
We'll look at what honeydew specifically contains, and what a dog's diet should consist of.
Then, using all of this information, we'll figure out if honeydew is a good fit for your pup's diet.
What Is In Honeydew?
Honeydew is mostly made up of carbohydrates. In fact, it contains about 92% carbs, 3% fats, and 5% protein. This is pretty normal for melons, which are largely made up of sugars and water.
A honeydew is very low in sodium, saturated fats, and cholesterol.
On the other hand, it is high in Vitamin B6, Folate, and Potassium. Since it is a fruit, it is also high in Vitamin C.
However, like previously mentioned, honeydew is a melon, which means that it primarily contains sugar and water. This means that it is not nutritionally dense.
In other words, a honeydew melon does not contain very many vitamins and minerals per calorie. Basically, it does not provide the most bang for your buck, calorically speaking.
What Should a Dog's Diet Look Like?
Now that we know what a honeydew melon contains, let's look at what a dog should be eating.
This will help us decide if a honeydew melon is a good fit for a canine or not.
Are Dogs Carnivores or Omnivores?
Despite common misconceptions, dogs are not actually omnivores. In other words, they are not designed to eat a variety diet consisting of meats and grains.
Actually, they are carnivores, much like their wolf ancestors.
They are designed largely to get their nutrients from protein and fats. They have only recently adapted to be able to stomach grains.
It is theorized by some that dogs have made the transition from a carnivore, like wolves, to an omnivore when they were domesticated.
Simply put, as dogs spent more and more time with humans, they began to eat more and more like a human.
Jump forward to today and some people claim that because of this, dogs are omnivores.
Should Your Pet Be Omnivorous?
However, just because they can eat grains doesn't mean they should. They still thrive best off of a protein and fat based diet.
Of course, dogs HAVE survived on diets restrictive to one or more food groups.
However, just like with humans, care must be taken to ensure that they still receive everything they need.
As you can see, a dog's diet should involve mostly proteins and fats, which make up the bulk of a canine's nutritional needs.
What does this mean, then, for honeydew? Let's look at some specific contents that honeydew contains to find out.
Dogs and Sugar
While sugar is not outright toxic to canines, overconsumption can cause some issues.
Small amounts of sugar are okay for your furry friend to consume. In fact, many dog treats often include sugar as an ingredient.
Dogs have taste buds just like humans, and therefore sugar is more likely to prompt them to consume something.
Basically, sugar makes things taste good, even to your pooch.
However, sugar can cause issues for canines if they consume too much over an extended period of time.
These health problems can include things such as obesity, diabetes, and dental problems.
Let's look at these problems one by one to get a clear understanding of how they can affect your beloved pet.
Obesity in Dogs
Obesity is a growing health problem for dogs across the world.
The term 'obesity' is generally defined as the accumulation of excess fat tissue in the body. It is one of the most common dietary disorders for all pets.
What Causes Obesity?
Obesity is caused by either an over consumption in calories, or an underutilization of energy. This causes the body to store the leftover energy as fat.
Sugar can cause the development of obesity because it is generally "empty" calories. In other words, sugar does not contain much nutritional value.
This means that other foods must be consumed on top of sugar to meet dietary needs. Which, then, leads to an over-consumption of calories and eventual obesity.
What Effects Does Obesity Have?
Obesity can cause a number of health problems in dogs, including:
orthopedic disease,
diabetes mellitus,
irregularities in circulating lipid profiles
cardiorespiratory disease
urinary disorders
reproductive disorders
neoplasia (mammary tumors, transitional cell carcinoma)
dermatological diseases
anesthetic complications
Obviously, obesity is a major issue for pets and should be avoided.
Diabetes in Dogs
There are two types of diabetes: insulin-deficiency diabetes and insulin-resistance diabetes.
Insulin-deficiency diabetes is when a dog's body simply isn't producing enough insulin.
This means that a dog's body cannot use the energy it consumes, and the sugars simply sit around in the bloodstream. This is often genetic.
Insulin-resistance diabetes is when a dog's body is producing enough insulin, but has grown resistant to insulin and is therefore not using it as it should.
This is commonly caused by a dog consuming too much sugar for a long period of time.
The sugar is digested into the bloodstream, and insulin is produced. Over time, the body simply quits reacting to the insulin due to the overuse of insulin.
Diabetes can cause all sorts of health problems, such as cataracts (leading to blindness), enlarged liver, urinary tract infections, seizures, kidney failure, and ketoacidosis.
Can dogs eat honeydew when they have dental problems?
Dogs develop dental problems similarly to humans.
Bacteria in your dog's mouth (and every mouth) feeds off of sugar. Consuming more sugar, therefore, feeds the bacteria more.
While "eating," the bacteria produce acid, which sits on the teeth and dissolves the outer surface. This, obviously, is not very good for your dog's teeth.
Overtime, enough of the tooth can be dissolved that real health problems can form.
Your dog's oral health is just as important as any other health problem and can lead to consequences if left untreated.
Is Honeydew Bad for Dogs?
Can dogs eat honeydew? As you can see, the sugar content in a honeydew melon can cause serious issues for your pup if over-consumed.
But there are also some good vitamins in honeydew that might help to balance out the bad, such as vitamin C.
Can Dogs Eat Honeydew and benefit from Vitamin C?
While vitamin C is not a requirement for dogs, it does provide a number of benefits.
It is especially helpful in sick and aging dogs. Dogs who are chronically ill or stressed have been shown to have lower than average amounts of vitamin C in their bloodstream.
This shows us that these dogs regularly use vitamin C and might benefit from an increase of vitamin C in their diet.
Vitamin C is basically an enhancer for your dog's immune system.
It increases both white blood cell efficiency and activity, which might explain why ill dogs have less vitamin C in their blood.
Vitamin C also works as an antioxidant. Simply put, oxidation is the wear-and-tear that takes place within your dog's body every day.
Vitamin C both prevents this aging process within the cells of the body and can also destroy free radicals.
These are basically the results of oxidation, and they roam around the body running into cells, damaging them.
Is Honeydew Good for Dogs?
As we have seen, honeydew contains both positive and negative aspects.
On one hand, it contains a very high amount of sugar. On the other hand though, it contains a lot of vitamin C.
Can dogs eat honeydew? Truthfully, honeydew really isn't good OR bad for dogs. It's negative and positive aspects really cancel out.
It probably isn't the best food to give to your dog, since there are plenty of less sugary foods out there that are high in vitamin C. However, it won't cause your dog any long-term damage if he or she has a bite or two.
Honeydew is okay as the occasional snack, but really shouldn't be part of your pup's main diet.
References and Further Reading
"Melons, honeydew, raw Nutrition Facts & Calories." SELF Nutrition Data.
Axelsson, Erik. "The genomic signature of dog domestication reveals adaptation to a starch-rich diet." Nature Research Journal. 2012.
Knight, Andrew. "Vegetarian versus Meat-Based Diets for Companion Animals." Centre for Animal Welfare, University of Winchester. 2016.
German, Alexander. "The Growing Problem of Obesity in Dogs and Cats." The Journal of Nutrition. 2006.
"Diabetes in Dogs: Symptoms, Causes, & Treatment." American Kennel Club. 2016.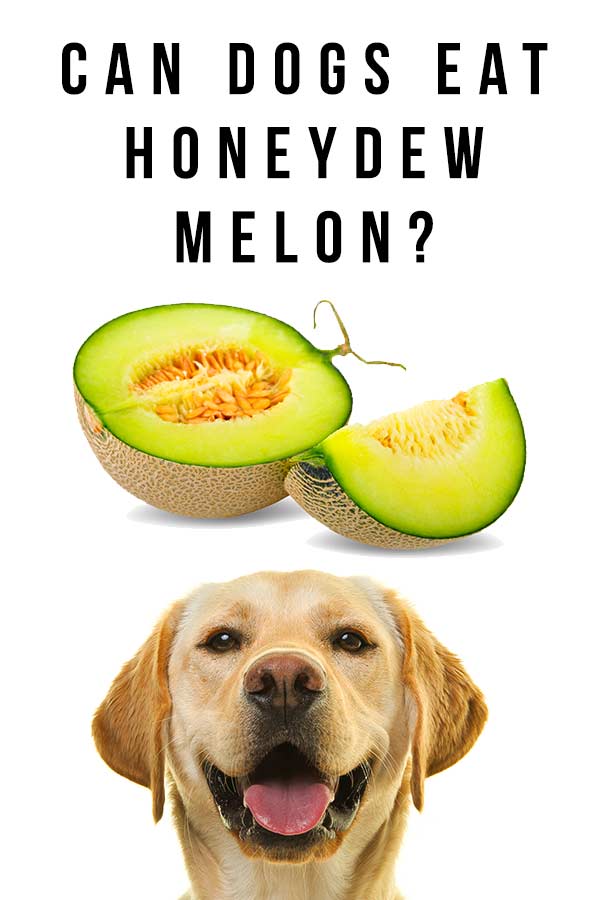 Get Pippa's free dog training tips delivered to your inbox