We all want what is best for our furry Peekapoo friends – the best toys, the best training, and- perhaps most importantly- the best food for Peekapoo dogs.
After all, as responsible pet owners, it is our responsibility to keep our pets happy and healthy- and diet can be a huge part of this!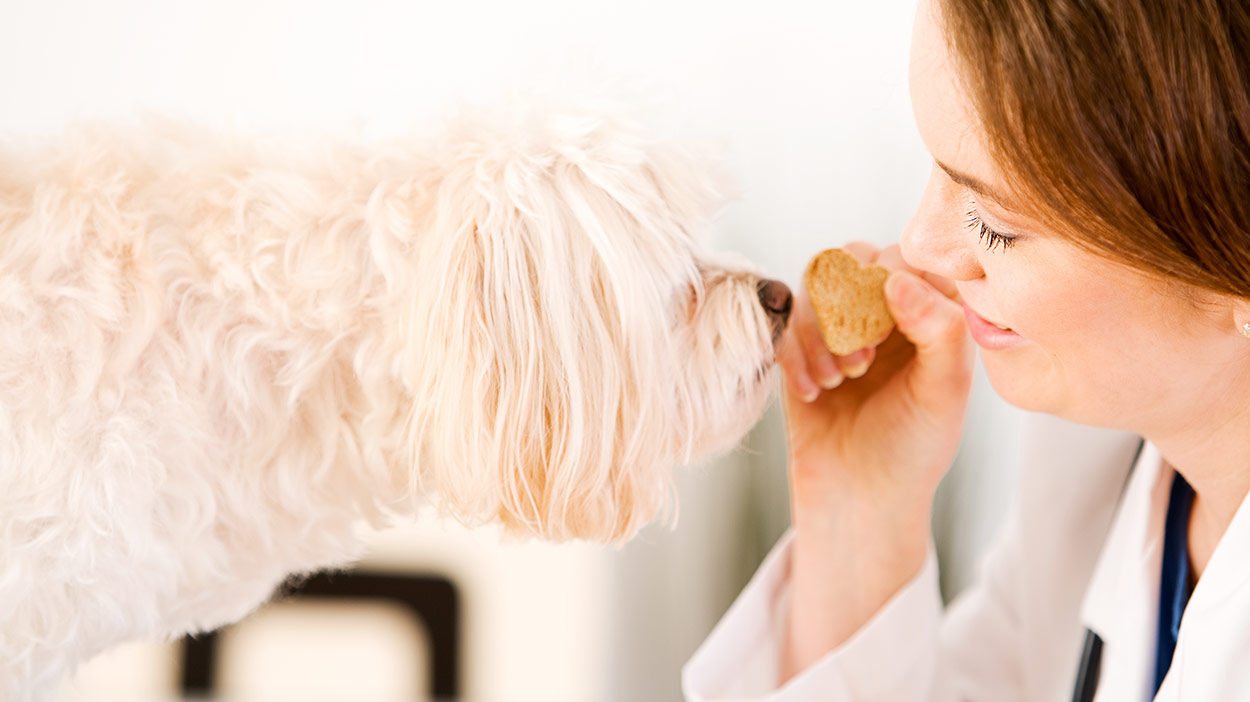 However, picking out the best food for your pooch can be somewhat confusing, especially if you happen to have a mixed canine.
It can sometimes prove difficult to figure out how to reconcile their parent breeds' dietary needs into the correct diet for your mixed dog.
Luckily, that's exactly why we wrote this handy guide!
We'll look at the best dog food for Peekapoos, what exactly their dietary needs are, and explore a few products that fit the bill.
All of these products were carefully and independently selected by the Dogsnet team. If you decide to make a purchase from one of the links marked by an asterisk, we may earn a small commission on that sale. This is at no extra cost to you.
What is the Best Dog Food for Peekapoo Puppies, Dogs and Seniors?
The best dog food for Peekapoo puppies, dogs and seniors will vary depending upon their stage of life. But in general a low carbohydrate, high protein food from quality sources will be best. Try to limit the filler and where possible of course pick a brand with a great taste. We're going to take a look at some options below.
So, what makes something the best dog food for a Peekapoo?
Peekapoos are, after all, a canine, and canines have specific dietary needs.
Dogs are, first and foremost, carnivores. This means that they are made to get the bulk of their nutrition from meat and animal parts, such as cartilage.
This answer, however, is somewhat vague and doesn't help to answer our original question. What makes a good dog food a good dog food?
Which nutrients do dogs need?
One study from 2013 aimed to find out what nutrients, specifically, dogs preferred over others. Because of the fact that, when given complete dietary freedom, most animals will choose foods that meet their nutritional needs, this method goes a long way to help us figure out the dietary needs of our pets.
It was found that dogs chose a Protein/Fat/Carb ratio of 30:63:7. This means that they preferred to consume mostly all fats and protein, with very little carbs.
But what about a Peekapoo in particular? What is the best dog food for a Peekapoo?
Peekapoos come in a wide-range of sizes. This size difference matters a lot when picking out a food. A smaller dog, for instance, might have difficulties eating dog food designed for even slightly larger dogs.
Exercise also matters a lot. Many Peekapoos are very active. But of course, some individuals are the exception. Dogs that are less active are going to have less caloric needs.
Best Dry Dog Food for Peekapoos
The most important part of choosing a great dog food is to check the ingredient list.
As we discovered earlier, dogs need a diet high in protein and fats. This is true no matter the particular breed.
Because of this, low grain dog foods are generally going to be your best bet.
On top of this, dog foods designed for smaller dogs are going to be the best for a Peekapoo. These dog foods are going to be easier for them to eat and more designed to fit their needs.
Wellness CORE Natural Grain Free Dry Dog Food*. This dog food is not just low-grain, it's grain-free!
It also contains a high portion of both protein and fats, so it is bound to provide your pup with the energy he or she needs.
Furthermore, it also comes in 6 flavors. Your pup is sure to find something they like!
BLUE Life Protection Formula Adult Dry Dog Food*. This dog food is also high in protein and fats.
It is designed with particularly small kibble to ensure that your Peekapoo has no trouble eating it.
This food also contain no wheat, corn, soy, by-product meal, artificial colors, artificial flavors, or artificial preservatives. It is definitely a health option!
Merrick Lil Plates Grain Free Small Breed Recipe*. This brand is not as well known, but it is my dogs' favorite and has become a staple in the house.
It contains deboned chicken as the first ingredient, and comes in a number of great flavors.
Best Wet Dog Food for Peekapoos
Wet dog food can provide important hydration and nutrients for your Peekapoo.
Plus, wet dog food is great for elderly or very young dogs, since it is far easier to eat and chew than dry dog food.
Of course, the specific wet dog food can differ a lot from brand to brand, so let's look at a couple of contenders for the best dog food for Peekapoo owners who prefer wet food. .
CESAR Classics Adult Wet Dog Food 3.5oz Trays*. This wet food is a great option. It is made with real meat, and is guaranteed to please even extremely picky eaters.
Plus, it is pre-portioned, so no measuring needed!
Wellness Simple Natural Wet Canned Limited Ingredient Dog Food, 12.5-Ounce Can*. If your dog is sickly or just needs to watch what they eat, then this is the dog food for you.
It is limited ingredient, which means it only contains the very bare-bones ingredients.
My own puppy, who is allergic to nearly every type of grain, loves this food (and he can actually eat it)!
Best Dog Food for Peekapoo Puppies
Choosing the best dog food for Peekapoo puppies can be complicated.
There are just so many options out there, and Peekapoo puppies can be so tiny! Which means that their Peekapoo puppy food has to be, too!
Fortunately, there are a number of great options. Is one of these the best dog food for Peekapoo puppies?
Merrick Grain Free Puppy Recipe Dry Dog Food*. This is very similar to the dog food discussed earlier – it's grain free, high in protein, and high in fats.
However, it is designed specifically for puppies.
Plus, it has a handy feeding guide on the back of the package to help you give your puppy just the right amount.
Rachael Ray Nutrish Bright Puppy Natural Dry Dog Food*. This Peekapoo puppy food contains just the right nutrients and vitamins to nourish a growing puppy.
Plus, it contains farm-raised chicken as the first ingredient.
Best Dog Food for Peekapoo Seniors
Senior dogs have their own host of challenges when it comes to food. Especially if they have sensitive stomachs.
Often times, senior dogs might have difficulty eating in the first place due to faulty or missing teeth.
At the same time, it is more important now than ever for them to receive the correct nutrients they need.
Luckily, there are a number of dog foods to help you out.
Blue Buffalo BLUE Senior Dog Chicken & Brown Rice*. Blue Buffalo's Life Protection Formula is probably one of the best out there for aging dogs.
Favorably, if your senior Peekapoo has been eating the Blue brand already, the switch won't be too abrupt or upsetting.
As usual, this dog food is protein and fat rich.
Hill's Science Diet Small & Toy Breed Dry Dog Food*. This dog food is also a great choice.
It's specifically designed for small, senior dogs, with easy to eat kibble and the correct nutrients and vitamins to help your pooch age gracefully.
Best Dog Food for Peekapoo Food Allergies
Having a dog with food allergies can be rough.
Dogs actually share many of their food allergies with humans, and allergies aren't actually as uncommon as you might think.
Many dogs have peanut and tree nut allergies, much like humans.
Plus, actually figuring out what your pooch is allergic to is quite difficult. Many dog owners opt to simply feed their dogs as few ingredients as possible instead of trying to figure out exactly what they're allergic to.
Luckily, there are a few food options available for Peekapoos with allergies.
PS For Dogs 100% Hypoallergenic Dog Food*. This dog food is 100% grain-free, and is about as basic as it gets.
Almost all of this dog food is made up of grass-fed lamb, with other essential vitamins and minerals added, of course.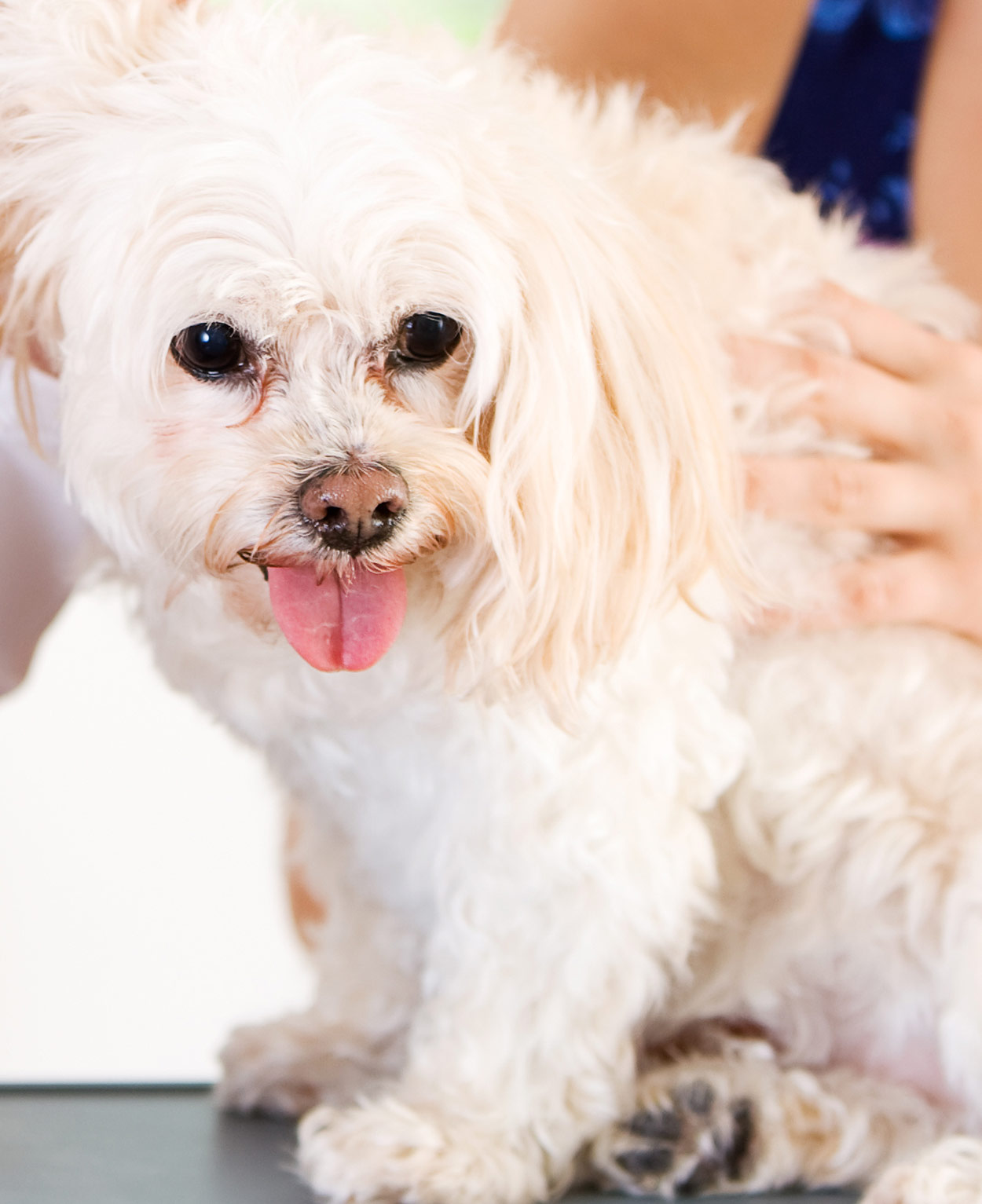 Best Food for Peekapoo Dogs
Overall, the best food for your Peekapoo is one that contains the correct nutrients, is easy to eat, and- of course- tastes great!
It might be necessary to tailor the specific food to your dog's needs. For example, if you have a puppy, a specific dog food designed for puppies might be a great idea!
Really, the best dog food for your Peekapoo depends a lot on your Peekapoo!
Affiliate link disclosure: Links in this article marked with an * are affiliate links, and we may receive a small commission if you purchase these products. However, we selected them for inclusion independently, and all of the views expressed in this article are our own.
References and Further Reading
"Canine." Encyclopedia Britannica.
Hewson-Hughes. "Geometric analysis of macronutrient selection in breeds of the domestic dog, Canis lupus familiaris." Behavioral Ecology. 2013.
Rosser, EJ. "Diagnosis of food allergy in dogs." Journal of the American Veterinary Medical Association. 1993.
Teuber, Suzanne. "The atopic dog as a model of peanut and tree nut food allergy." The Journal of Allergy and Clinical Immunology. 2002.
Buchanan, Bob. "The Dog as a Model for Food Allergy." Annals of the New York Academy of Sciences. 2006.
Get Pippa's free dog training tips delivered to your inbox