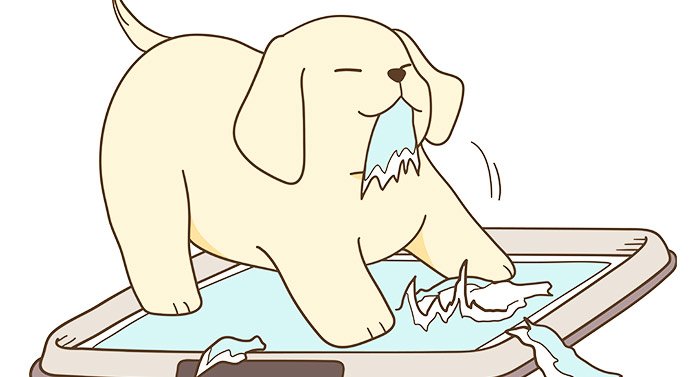 Why do puppies rip up wee wee pads? Why can't they leave them alone?!
Puppy pads are a really important tool for so many new dog parents.
They allow you to have some flexibility in your potty training, and can really help with crate training at night as well as during the day.
But they aren't a perfect tool (although, come on, what is?).
Puppy wee wee pads can be easily moved, torn and ripped to shreds by our fluffy friends.
Which if they are clean is a bit messy, but if they are soiled… The less said about that the better!
Let's take a look at why they do it, and what you can do to put a stop to the destruction.
Why do puppies rip up wee wee pads?
There are a few reasons a puppy will start to destroy their pee pads
Fun
Digging
Boredom
They've been left there too long
Fortunately, there are solutions to this frustrating problem!
And the one you'll choose might change depending upon why they are doing it.
Fun
Your new puppy has probably been brought a wide range of seemingly fun toys.
Chew toys, tug toys, maybe even soft toys.
But some puppies will happily leave all that behind for the chance to chuck around a bit of old blanket, or, you guessed it, a puppy pee pad.
The way they shift under foot is very appealing to some young dogs, and they are delighted to find how easily they can tear them up.
Something they've tried in vain to do with their real toys.
But what's fun for them, is a bit of a nightmare for you.
Digging
One way dogs love to have fun, is to dig.
Digging is a part of a dog's natural behavior. And when they are puppies they can be even bigger fans than they are as adults.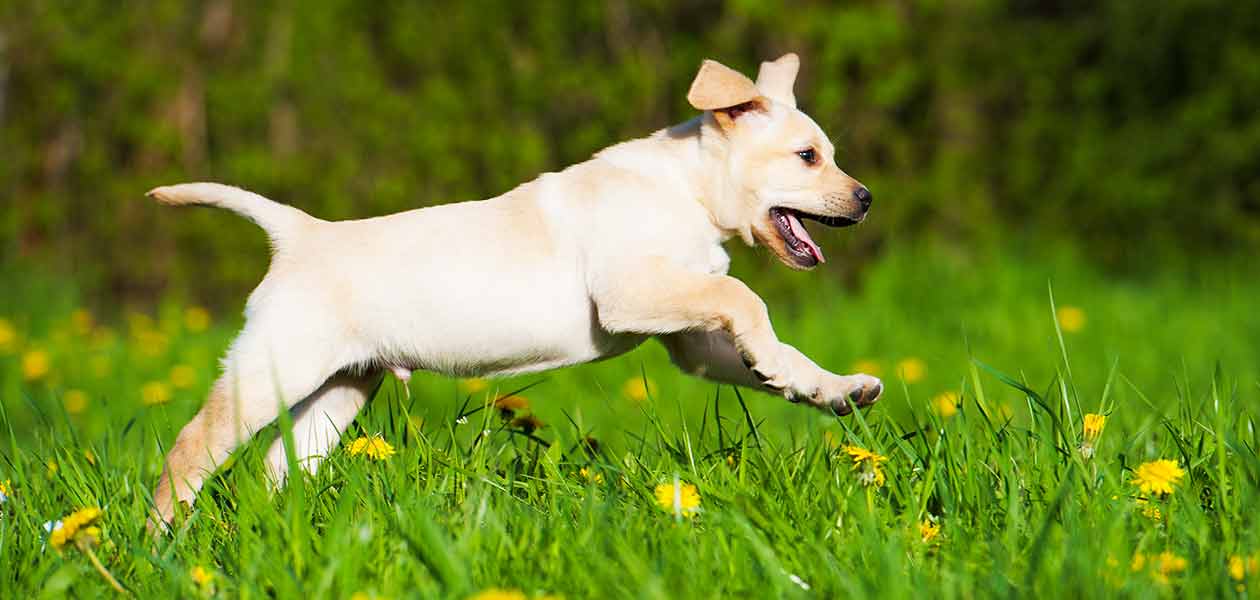 Some puppies will delight in spending time tunnelling into your flower beds, lawns or yes, even your floors indoors.
It's usually something they grow out of, and can be reduced by keeping them occupied and supervising them closely.
But this isn't so easy when the whole point of puppy wee wee pads is that you can leave them down when you aren't able to be so on the ball.
Boredom
If you leave a puppy with access to their playpen lined with pee pads during the day, they need to have other options for entertaining themselves.
A kong filled with kibble is a great way to keep them busy.
As are some hard chews, like antler, although it is controversial, or a traditional wooden chew.
A puppy should not, unless it's an emergency, be left for long periods of time during the day.
In fact, for the first few weeks you should try to be around them as much as possible.
This way they won't have the opportunity to get bored and become destructive.
If you work full time, it's one of the reasons it's essential to have a great plan for their supervision in place.
They've been left there too long
Puppy pee pads should ideally be changed for clean, dry ones as soon as they have been soiled.
But this isn't always possible.
Many people use puppy pee pads to line the floor of a play pen, when they have to leave them unsupervised for a short time.
Either if they have an appointment during the day for an hour or so, or if they don't want to be woken up at night.
To reduce the chances of them soiling their pads while you're out, make sure that you let them out into the back yard beforehand.
And stay with them until they have been to the bathroom, whatever the weather!
How to stop your puppy ripping up her pee pads
There are four key ways to stop a puppy ripping up their wee wee pads.
Supervision
Distraction
Use alternatives
Switch methods
Watching your puppy
If your puppy is being put into their playpen during the day, then try to make sure it's in the same room as you.
Or at least in your line of sight for much of the time.
That way if you see them start to dig or sniff around their puppy pads, you can quickly do something to stop them.
Either with a toy, or just by interrupting the behavior by making kissy noises with your mouth.
Distraction is a great tool in so many areas of puppy life!
Distraction
You don't just benefit from distracting your puppy when you are on hand, you can also plan distractions.
Things to entertain them so that they are less likely to think of ripping their pads to shreds.
The toys we looked at earlier are great for this.
Use alternatives
When we think of puppy pee pads we imagine those papery towels that come in bulk bags, but there are actually lots of alternatives too.
Fabric options for example, can be much tougher.
So even if your pup picks them up and shakes them, they'll still be in one piece.
Many of the other options are also better for the environment as they are reusable!
Switch methods
The final option is a total rethink. Ditching the puppy pads entirely.
If your pup is a little older with better bladder control, this can work well.
But if you are still potty training at night in the early days, you'll need to accept this means waking up at 2 or 3am to take them out of their crate for a pee…
Which many owners understably feel is quite a price to pay!
However, despite the downsides potty training a puppy through the use of crate training and supervision might be more intense, but it works really well.
It sets your dog up to win, because your aim is to never have any pee or poop in the house. Not even on pads.
You can find a guide to potty training a puppy here that will take you through the schedules you'll need.
Or you might like to check out our online Puppy Parenting course.
Packed full of advice, it also gives you access to a private members only forum for all your questions.
Why do puppies rip up wee wee pads?
Puppies rip up their pee pads because they are bored, having fun, trying to dig or because they've just been left down for too long.
To help stop them you need a great routine, distracting toys, to spend plenty of time entertaining them.
If all else fails, there are other options for pad material, or even for potty training itself.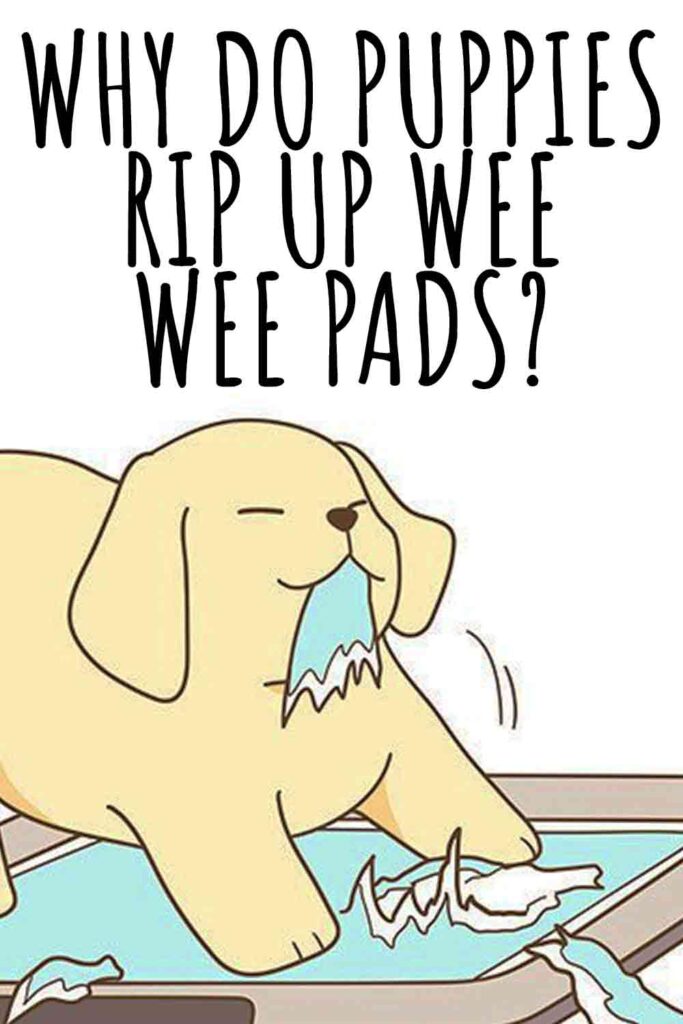 Get Pippa's free dog training tips delivered to your inbox