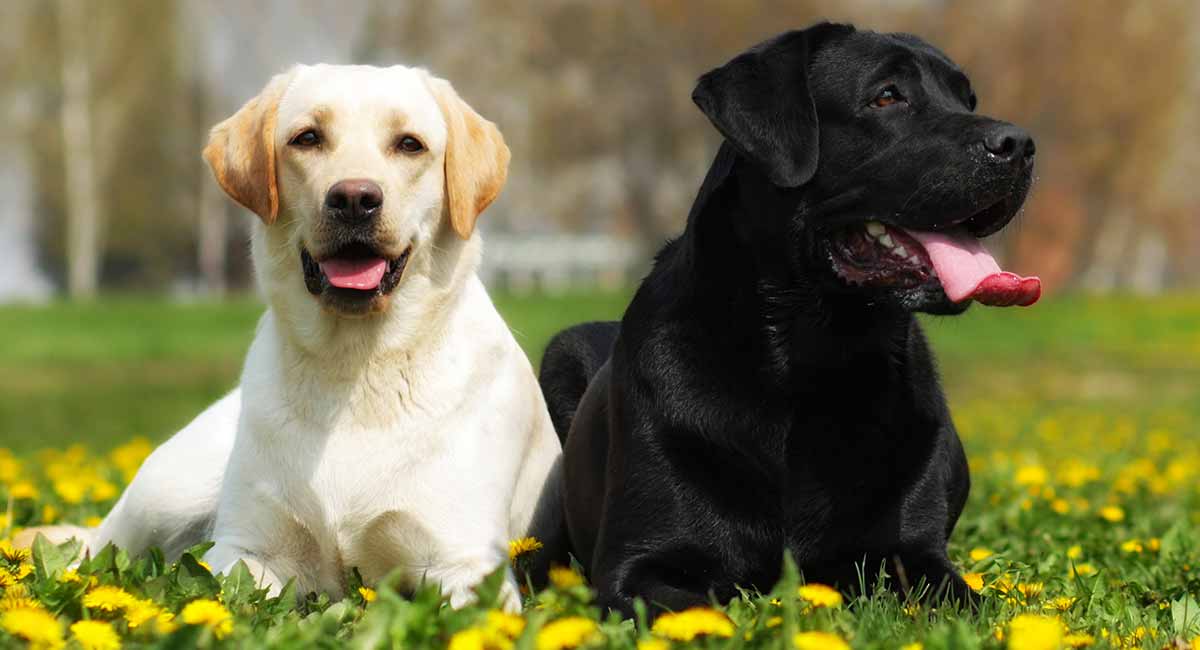 Introducing a second dog into your home needs to be done gradually and carefully.
Even if your first dog is a sociable, friendly character that gets along with other dogs in general.
Because their dynamic in their personal space can be really different from when they meet other dogs outdoors.
Before your second dog arrives, you will need to prepare your home in a way that gives your first dog the space and time they will need to adjust.
Setting Them Up To Win
Most dogs that come to live together end up being friends.
But not all.
And you can increase your chances of a happy future together by giving them some space at the start.
Make sure you have:
Separate beds in different rooms
Two feed stations
Training time alone
A way of keeping them apart during the day if necessary
Warning Signs
Before you start introducing a second dog, make sure you are familiar with the signs that things are not going well.
Wall eye – looking at the other dog out of the corner of their eye
Stiff back and legs
Tail out straight and still
Lip licking
Trying to get away
Lip curling
Growling
This will allow you to separate them and take a slower pace where necessary.
However, there are signs things are going well too!
Good Signs
When dogs are happy they will:
Full body wag – the tail wag extends to their torso
Play bow – front legs bent, butt high in the air
Relaxed body posture
However, sometimes introducing a second dog can be almost TOO good!
With both parties becoming hysterical or getting zoomies in the house.
So either way, going slow is a good move.
Gradual introductions
Most sociable dogs benefit from being introduced outdoors, off leash.
This allows them to freely interact and get to know one another.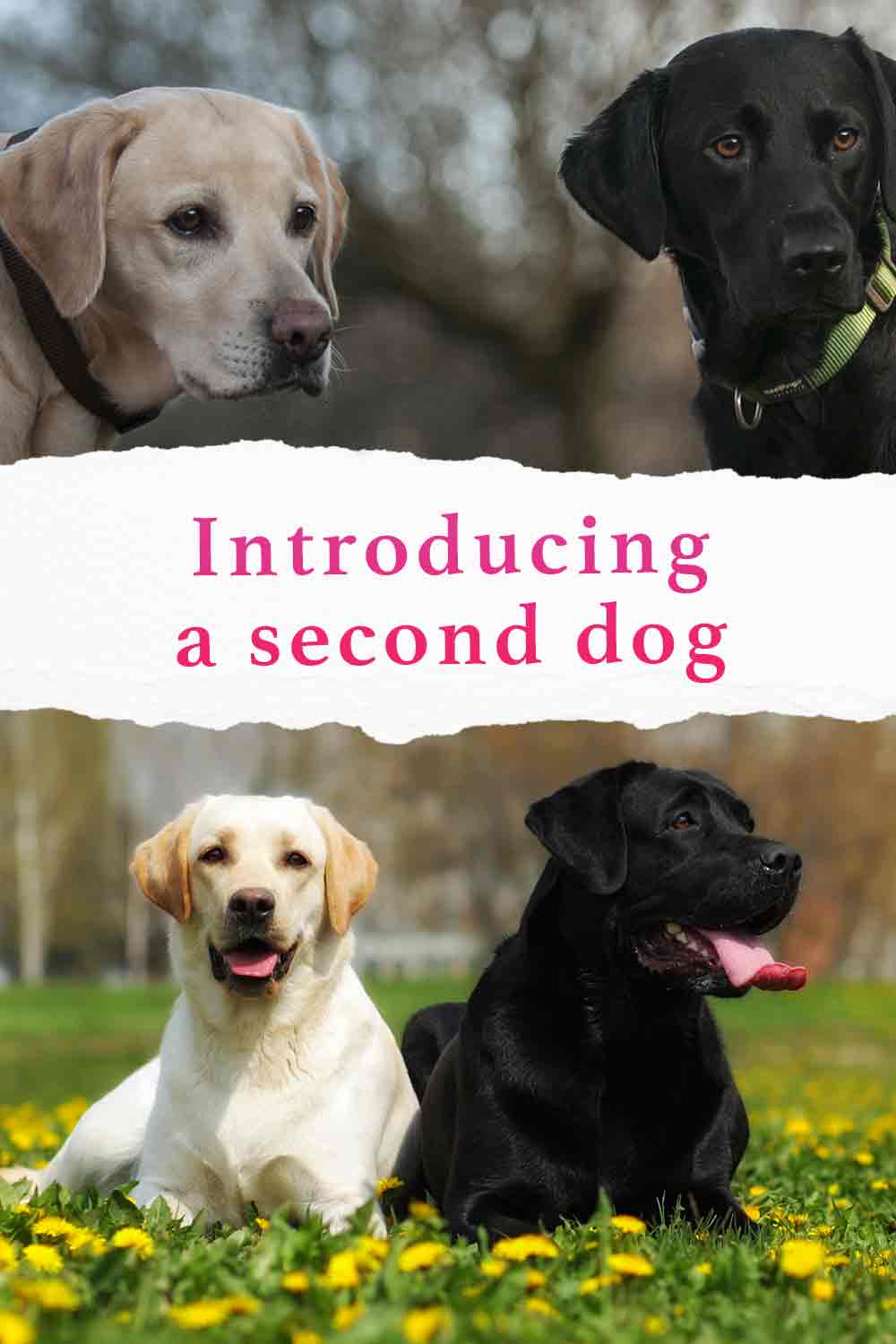 If possible, allow your dog to meet the second dog a few times outdoors before you bring them home.
When you pick up a dog from a rescue center they will often have secure areas to allow you to do this.
If you collect them from a private home then going on a walk together can help the dogs to break the ice.
At Home
The best place to say hello at home is in the backyard.
Allow them to meet each other under supervision and watch for any of those warning signs.
After five minutes, bring your first dog back into your home for a ten minute break.
Then let them out again to say hello.
Repeat this process a couple of times.
Then if both dogs are looking relaxed in each other's company, you can bring them indoors.
Let them stay in each other's company in the same room, and give each dog little bits of cheese or chicken every few seconds.
If you have another adult to help you with this, it will be even easier.
This will distract their attention from focussing too hard on each other.
Give them treats when they make eye contact with you, or when they show relaxed behavior like sitting or laying down.
Stay calm, and after ten minutes remove the first dog to their separate bedroom for half an hour.
Repeated Introductions
Throughout the first few days, keep letting the dogs spend small amounts of supervised time together.
No more than half an hour periods, lots of treats for calm behavior and keep them apart at night or when you need to be elsewhere.
If after a few days they are showing signs of being relaxed and happy together, you can start to leave them alone together for small periods in communal areas or the backyard.
By the end of the first week many dogs are happily living alongside each other.
But don't worry if your pups are taking a little longer to settle into their new situation.
Just go at their pace, and wait for a least a month of calm companionship before you leave them unsupervised together at night.
Training Apart
Even when your dogs are totally happy together, they will benefit from some time apart.
And when your second dog is getting used to you and hasn't trained together before, this is the perfect opportunity to bond and let them have some space.
For untrained adult dogs coming into a new home our Foundation Skills course is the best place to start.
It introduces the concept of positive training, and teaches you and your dog to work together, bond and helps you understand what motivates them to learn.
All Dogsnet courses can be carried out at home, and all the material is in easy stages you can access online.
Introducing a Second Adult Dog
Bringing another dog into your home is a big step. Even if you are a well established owner of one.
Make the transition easier for the entire family, including the current canine member, by taking it slowly.
And ensuring that you all have space to get used to each other gradually.
Get Pippa's free dog training tips delivered to your inbox