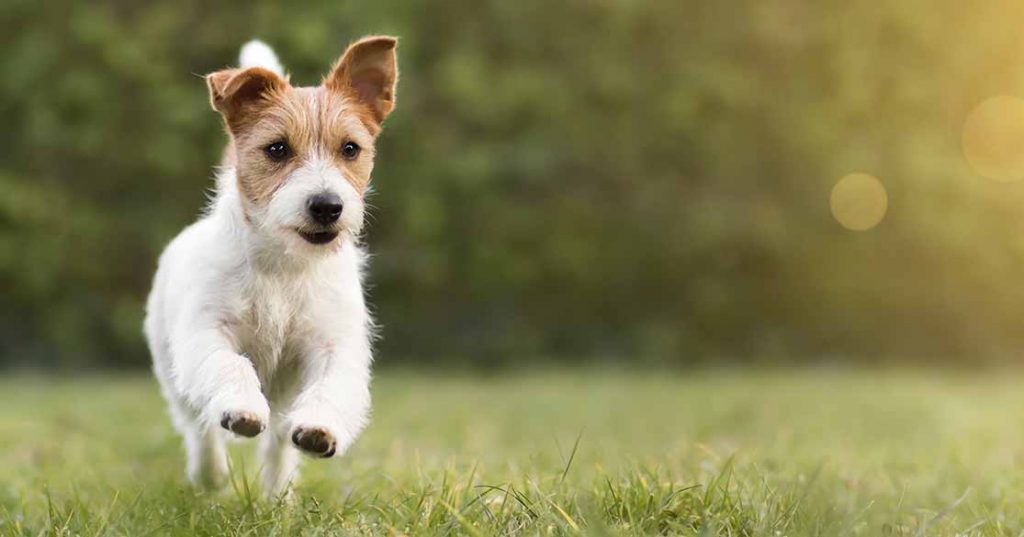 Best selling author Pippa Mattinson explains how you can quickly teach your dog a new cue. Pippa is the creator of several of the world's most successful pet websites, including The Labrador Site and The Happy Puppy Site. She is also the founder of the Gundog Trust, and of the Dogsnet Online Training Program.
People often ask how to teach their dog a new or different cue for a known behavior.
For example, if you teach a dog to come when you blow your whistle, how do you switch to using a verbal cue such as 'come here'?
Happily, this is actually a very quick and easy thing to do! Let's look at what's involved.
What Is A Cue?
A cue is any signal that you use to 'trigger' a response in your dog. We used to refer to these signals as commands.
They include words such as 'SIT' or 'DOWN'
Cues also include whistles and hand signals. Those of you that have worked through my Total Recall training program will have used a whistle to teach your dog how to come when called.
When Can You Change A Cue?
If your dog thoroughly understands a cue that you have already taught him, coming to the whistle for example, you can start teaching a new cue today, using the method outlined here.
This method is for 'transfering' a known behavior from one cue to another
Transfer Vs Train
If your dog does not really understand your old cue, then this method won't work, you'll need to train your dog to respond to the new cue.
When you transfer to a new cue, you don't need to stop using the old cue.
On the contrary, you need to practice the old cue regularly if you want to carry on using that too.
Multiple cues
So why have multiple cues? Why would you want your dog to know that two different signals mean the same thing?
Well different signals have different strengths. A whistle for example is a great way to recall a dog outside in the countryside, or when hiking, or at the dog park
But it's a bit much (and rather strange) to start blowing a whistle in the house or small back yard, on a regular basis!
How long will it take?
It takes just a few days to switch a dog that understands a cue thoroughly, from one signal to another
That's provided you are willing and able to spend a few minutes each day on training.
How To Introduce A New Cue
For the next four to five training sessions add your new cue just before your old cue. For example, just before you blow your recall whistle say 'Come'
So your dog will hear 'Come' then immediately 'pip-pip-pip-pip' or whatever your whistle signal is. Reward the dog as usual when they arrive!
Start doing this under very easy, low distraction conditions. Make it easy for the dog to hear and listen to, the new cue.
Fading the old cue
After several practice sessions, introduce a gap between the new cue 'Come' and the old whistle cue.
It should be a short gap to begin with.
Practice for a few sessions then start to increase the gap. Within a few sessions the dog will start to respond to the new cue before you have time to give the old one.
Establishing the new cue
Reinforce that response generously and start to use the new cue under more demanding conditions
Once the dog has responded a few times to the new cue, you won't need to give the old cue any more
Maintaining the old cue
You can maintain obedience to the old cue by practicing it regularly, without the new cue.
Practice old and new cues separately from now on. Sometimes using one, and sometimes using the other.
Key Points
You can switch cues once the dog's response to the original cue is reliable
Keep the level of difficulty low while you establish the new cue
Always give the new cue before the old one.
Training With Pippa
If you want to have fun with your training and learn more about force-free training methods you can join Pippa's online dog training program. The Foundation Skills course is a great place to start for those with dogs over 12 weeks old.
Get Pippa's free dog training tips delivered to your inbox