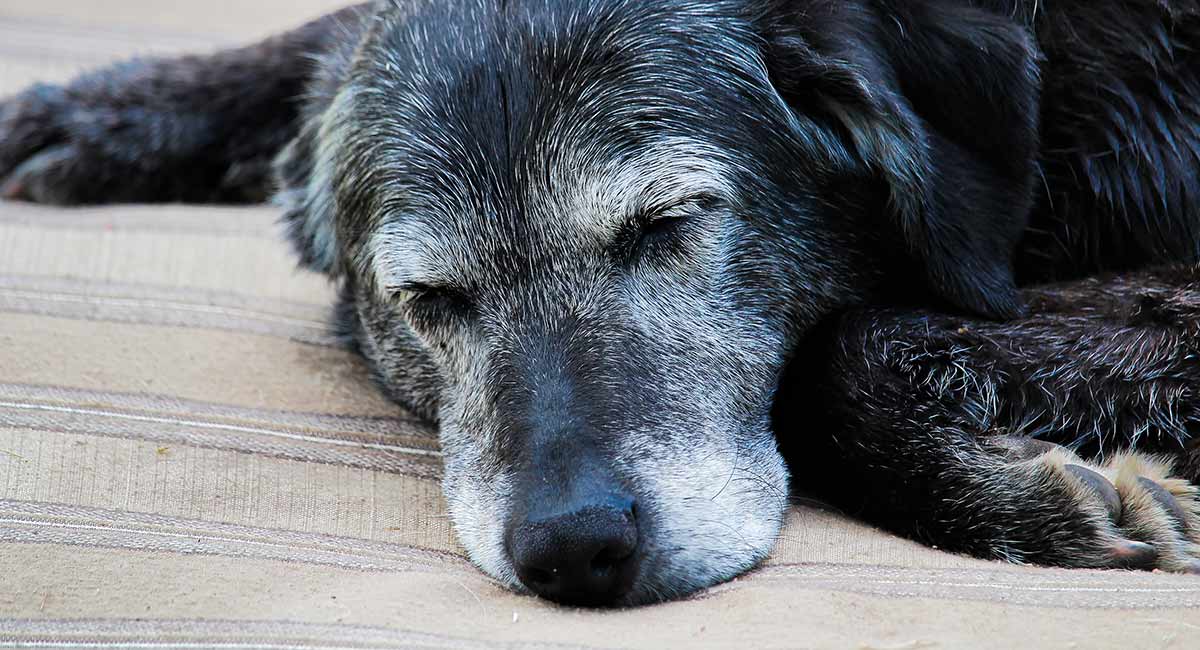 Some three million dogs are relinquished to shelters each year in the USA. And the hard truth is that not all of those dogs will survive the experience.
Young dogs are more likely to be re-homed by potential rescuers  than senior animal shelter dogs, and old age has been a factor that puts people off adopting a pet.
It also increases a dog's chance of being returned to a shelter after adoption
However, there is hope
There are things we can do to improve a dog's chance of being adopted, even when it is old and grey.
And a new study has looked at the different factors that can have an impact on whether or not these deserving elderly dogs have a chance of being found loving homes.
Austin Pets Alive Animal Shelter
The study looked at dogs and cats over seven years old that were taken into the Austin Pets Alive animal shelter in Texas over a period of one year.
The APA specializes in taking in 'at risk' dogs from other shelters in Texas, it doesn't take in pets relinquished by the general public.
The shelter already has a reputation for offering a better rate of 'live outcomes' for dogs that are more likely to be euthanized in other shelters, and the idea of the study was to see if those outcomes could be further improved on.
The dogs in the study
There were one hundred and twenty-two dogs in the study. And the dogs were classified (by a veterinarian) on intake in one of four groups depending on their condition. The groups were
Terminally ill
Healthy
In poor body condition
Needing medical attention
We'll look at the outcome for these groups in a moment
There are more elderly dogs in shelters
One of the observations made in the study was that the proportion of elderly dogs in shelters is growing.
Overall levels of animals relinquished to shelters is falling.  But more seniors are being relinquished compared with pupsters than was the case in the past.
This is due in part to improvements in veterinary treatments and to the costs that these treatments impose on families
Fifty years ago, dogs with orthopedic problems were simply put to sleep.
Now, expensive surgery, hip replacements, ligament repairs, etc, are all available. But not everyone can afford them.
Supporting pet parents in keeping their pets
The study found that the condition of a dog when taken in to a shelter was a major factor in whether or not the dog was still there at the end of the year.
For example, 26% of elderly dogs still in care at the end of the survey were dogs that had been classified on intake as needing further medical attention.
One suggestion made by the authors is that supporting these pets in their original homes could improve their chances of survival if retained by their families. And would also improve their chances of being adopted if eventually handed in
Obviously pet insurance is the ideal solution. But if you don't have it. You don't have it, and once the problem has arrived it's too late.
There is undoubtedly pressure on uninsured pet parents to fund these treatments themselves. Treatments that often run into thousands of dollars.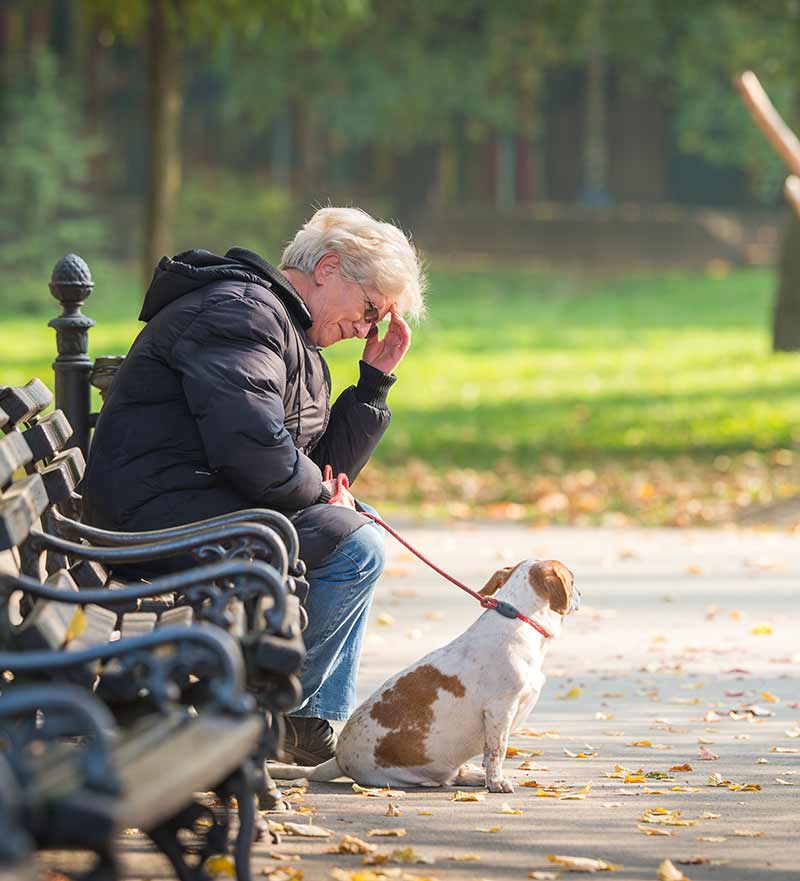 Supporting families in this regard could be a more effective use of charitable funds than housing, treating and rehoming the dog in a shelter.
What happens to old dogs in shelters
Okay, so let's find out what happened to those one hundred and twenty two senior dogs that were followed in the study
18 were euthanazed
50 were adopted
8 died in care
46 remained in care
The authors refer to the "live-outcome oriented culture of APA" which they see as partly responsible for the death rate of older dogs with medical problems.
In other words, sufficient funds for treatment may not have been allocated to these dogs.  Of course lack of funds is an ongoing problem for pretty much all non-profits
But the authors suggest a shift in attitude so that funds are allocated equally to all dogs that are not terminally ill.
The risks of remaining in a shelter
Fourteen of the dogs were classified as terminally ill on intake and these were all euthanazed. But so were four others. Three of these needed medical attention. The fourth was deemed healthy on intake.
Nearly six percent of the older dogs died during the period looked at by the study. None of these dogs was terminally ill, though most had been classified as needing medical attention on intake
The longer a dog remains in a shelter, the greater the risk that the dog will contract an infection, so one answer is to try to speed up the adoption process. Not an easy task
Concerns about adopting an elderly dog
Many people worry that if they adopt an elderly dog, they will be burdened with veterinary bills, and may have to nurse the dog through health problems.
There is also the legitimate concern that family members will be upset when the dog dies.
However, there are many advantages to adopting a senior tail wagger. Some of them are compelling
The benefits of adopting an elderly dog
One of the main reasons for dogs in general to be relinquished to shelters is behavioral problems. Aggression is a particular concern. Most dogs entering shelters fall into the age group where these problems peak. As young adults.
Most behavioral problems don't remain hidden for seven years and then suddenly appear. So dog that is relinquished as a senior is less likely to fall into this category.
Such a dog may be more likely to be the victim of divorce,  a change in the family's circumstances, or sadly, as we have seen, lack of funds to pay for medical treatment
Most older dogs still have many years of healthy life ahead of them. They are often calmer than young dogs and many will have had some training.
Many families get great satisfaction and pleasure from giving an old dogs a safe and loving home in which to spend the last few years of his life.
The study set out to discover if the outcome for elderly dogs in the APA shelter and indeed other shelters could be improved in any way, and made some recommendations to help make a happy ending a reality for more elderly dogs
Improving the outlook for elderly dogs in shelters
Elderly animals are at greater risk from dying in shelters. Both from treatable medical problems and from illnesses acquired during institutionalized care.
The overall conclusions from the study are that shifting the allocation in funding to allow more elderly dogs access to foster homes and to medical treatment would improve matters. Supporting foster carers in keeping relinquished dogs out of shelters would help reduce the risk of acquired infections.
Supporting sick dogs in their own homes is another important strategy to consider.
And allocating funds to the medical treatment of older dogs is key if more animals are to not only survive, but also to become 'adoptable'.
Of course these are not easy answers. There probably are no easy answers. Raising money and choosing how to allocate it are very challenging processes for any non-profit organization.
But as the demographics of the shelter dog population ages, we clearly need to look for alternatives
And the more we understand what is involved, the better we will be able to help these deserving senior citizens
Want to help?
As is often the case in life, animal charities could do far more if they received more funding.
Even a small amount can be a big help.
If you would like to support the wonderful work of the APA and to help more elderly dogs find loving homes you can make a donation on their website

References and further reading
Hawes S et al 2018. Factors Informing Outcomes For Older Cats and Dogs In Animal Shelters. Animals.
Lepper M et al 2005. Prediction of Adoption Versus Euthanasia Among Dogs and Cats in a California Animal Shelter. Journal of Applied Animal Welfare Science
Mondelli F 2004. The bond that never developed: Adoption and relinquishment of dogs in a rescue shelter. Journal of Applied Animal Welfare Science
ASPCA Pet Statistics 
Get Pippa's free dog training tips delivered to your inbox