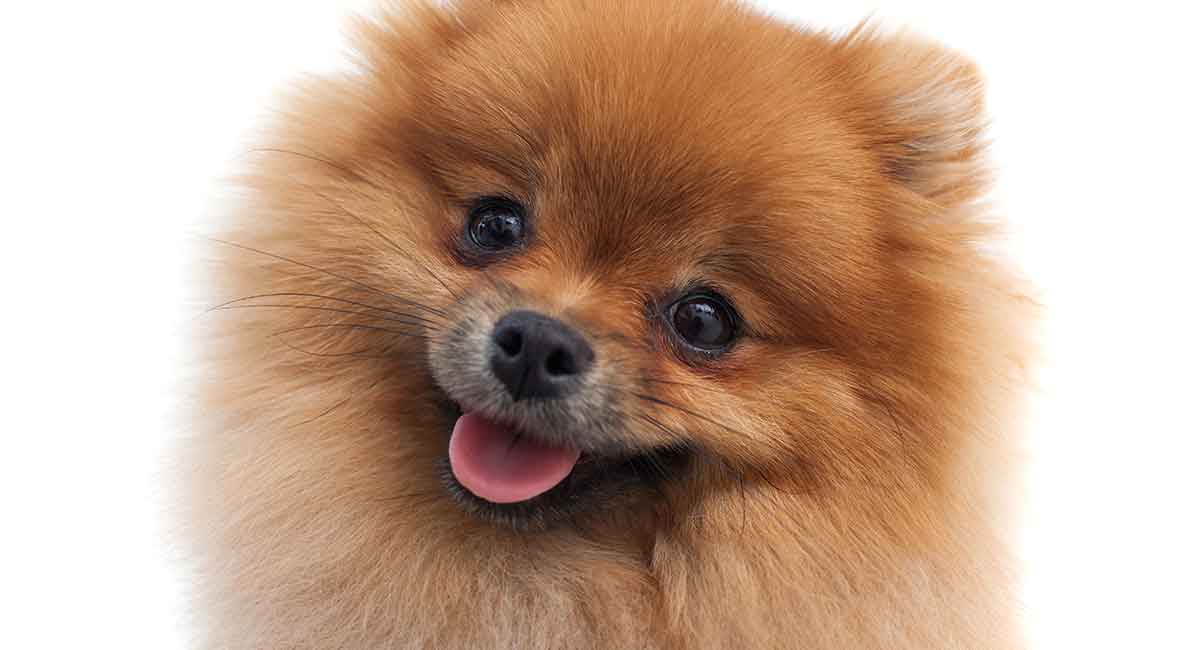 Researching Pomeranian names is a fun part of getting ready to welcome a new pet.
There are plenty to choose from, but these are our top choices:
| | |
| --- | --- |
| Molly | Bubba |
| Stella | Jack |
| Tucker | Rocky |
| Gizmo | Beau |
| Calipso | Axel |
| Biggz | Echo |
| Roxy | Moonie |
| Jupiter | Jet |
| Phoenix | Cash |
| Snowflake | Shortcake |
| Buttons | Marble |
| Bean | Baby |
| Petunia | Snickerdoodle |
| Hesper | Gemma |
| Indigo | Kibbles |
| Oliver | Eadie |
| Harbor | Apple |
| Sailor | Jaime |
| Bea | Toby |
| Rory | Pepper |
| Pickle | Presley |
| Annabel | Sybil |
| Bertie | Boosey |
| Roo | Radley |
| Clipper | Corona |
| Callie | Duster |
| Carter | Beetle |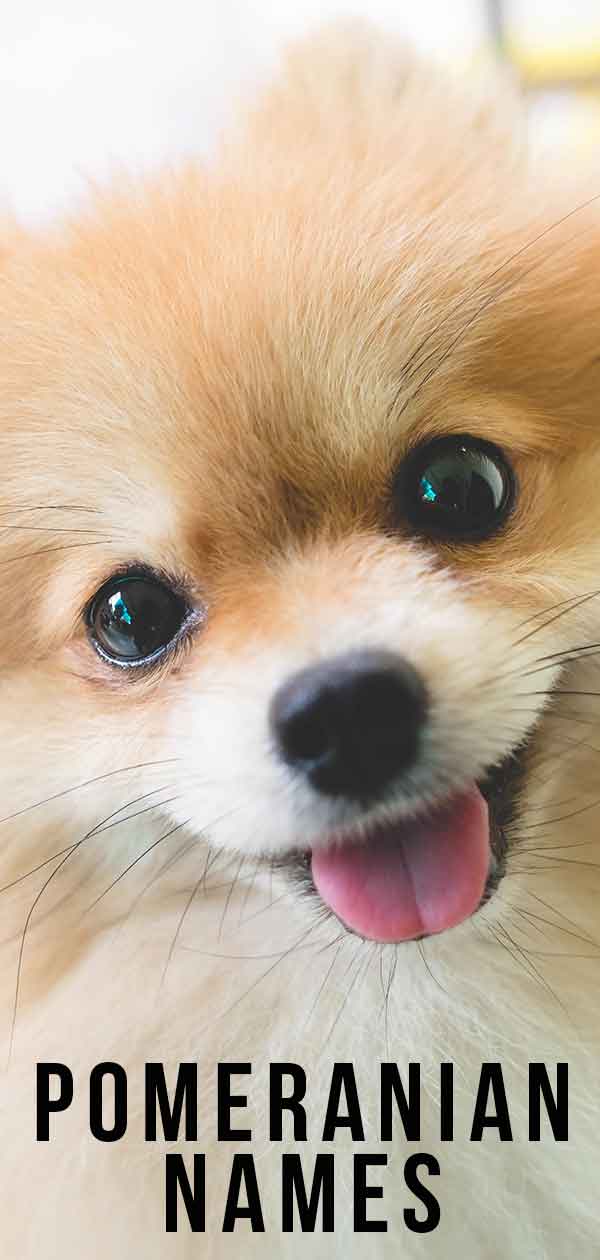 Pomeranian Names
Congratulations!
If you have found this article, then chances are you're about to become a Pomeranian parent!
Either that or you're just totally fantasizing about what you would name a Pomeranian if you had one.
Whatever the reason, we're just glad you are here and excited to help you find the best name for your Pomeranian, potential Pomeranian, or even imaginary Pomeranian!
But first things first.
Before we dive into our paw-some list of Pomeranian names, let's talk a bit about some of the best names for dogs and why some names stick better than others for our four-legged friends.
Choosing a Name
There are a number of factors to consider when looking for the best Pomeranian names for your dog.
Like how often you will be repeating this name, if the name is something you are willing and able to say in public, and if the name is something your Pom is going to latch onto.
Here's the thing.
Most dogs are able to learn their names in as little as two weeks, and your little Pom should be no exception to the rule.
However, if you want your pup to learn his name even faster, some experts suggest sticking with names that have two syllables.
Why?
Because names with two syllables like Molly or Milo seem to stick quicker with dogs.
In fact, names with only one syllable like Rex or three or more syllables like Alexandria tend to take dogs a bit longer to learn.
Of course, that shouldn't deter you from naming your Pomeranian the name of your dreams.
And remember, naming your new Pomeranian is a big part of bonding with him, so take your sweet time, enjoy the process, and have fun!
Let's get started!
Best Pomeranian Names
Let's look at the most popular names of this year.
These are the names that people found most appealing for dogs and that you are most likely to hear at the dog park.
If you like staying in with the in-crowd and love keeping up with trends, then these up-to-the-minute names are the way to roll.
Otis
Penny
Olive
Luna
Winston
Cooper
Lily
Chloe
Frankie
Marvin
Ollie
Milo
Bailey
Ruby
Baxter
Leo
Luna
Gus
Duke
Daisy
Female Pomeranian Names
For the little lady Pomeranian in your life, we have a list of twenty of the sweetest, sassiest lady names.
But we obviously aren't the name police.
If you have a male Pomeranian and you want to give him one of these female names, go for it!
Ginger
Mia
Ellie
Henrietta
Lola
Georgie
Miley
Olivia
Sophie
Fiona
Piper
Phoebe
Sadie
Abby
Lucy
Minnie
Annie
Lexi
Marley
Millie
Male Pomeranian Names
For the very manly and masculine Pomeranian in your life, we have a list of super strong, manly man names.
Of course, just as with the female names above, if you have a little lady Pomeranian and want to make one of these names cool and unisex, that's just fine.
We love these names and think you will too!
Ziggy
Jackson
Arlo
Hugo
Mugsy
Riley
Jasper
Hank
Roscoe
Morris
Finn
Bruce
Ozzy
Hooty
Bandit
Teddy
Rudy
Murphy
Pablo
Walter
Cool Pomeranian Names
Does your Pom need an insanely cool moniker to complement his insanely cool swag?
We were blown away by these totally rad names and think you will be too.
Have a look for yourself!
Wrigley
Tag
Nixon
Rocco
Loki
Grady
Dexter
Sonny
Jax
Elvis
Hudson
Boomer
Boss
Enzo
Diesel
Saber
Harley
Sawyer
Cute Pomeranian Names
If your Pomeranian isn't cute, is he even a Pomeranian?
I mean come on.
Pomeranians are known for being cute.
From their nose to their tail, right down to their breed name.
Pomeranians have the cuteness thing on lock.
For a name that has all the cute factor, you'll want to check out the list below.
Bugs
Boots
Kirby
Curley
Mouse
Tiny
Small Fry
Sweets
Pepper
Dot
Tinkerbell
Peanut
Bambi
Honey
Cheerio
Puddles
Graham
Ladybug
Fern
Buttercup
Cookie
Unique Pomeranian Names
Is your Pomeranian totally one of a kind?
If you've got a case of total uniqueness on your hands, then this is the list for you and your outstanding Pomeranian.
We love that these names are so wildly out there.
What do you think?
Inca
Ever
Herbie
Allura
Gladstone
Blue
Dixie
Aspen
Samson
Follie
Beethoven
Da Vinci
Crimson
dynasty
Emery
Deliha
Clover
Minx
Cricket
Chippy
Havana
Jester
Fable
Garnet
Tough Pomeranian Names
Pomeranians may not be notoriously tough by nature, but that doesn't mean they don't deserve a badass, tough-sounding name to help give them some edge.
If your little Pomeranian needs a little something extra to counteract his sweetness, then you'll fall head over heels for this list of tough-sounding Pomeranian names.
Hercules
Rambo
Pompey
Tank
Hook
Fang
Justice
Supernova
Killer
Nitro
Lasher
Phantom
Rhino
Outlaw
Maverick
Dragon
Steel
Legend
Ghost
Fun Facts About Pomeranians
The name Pomeranian comes from Pomerania, a historical region of Europe which straddled Germany and Poland.
But Poms aren't called Pomeranians everywhere.
In some countries they're known as Zwergspitz, which we think is an equally glorious name!
Queen Victoria of England kept Pomeranians and led the fashion for super-small varieties.
Other famous Pom owners were Martin Luther, Mozart, and Michelangelo!
Plucky pup Gidget in the popular Secret Life of Pets films is a white Pomeranian.
Were you able to find your Pomeranian the perfect name from our Pomeranian list above?
We would love to know which Pomeranian name you chose!
Keep us posted in the comments below.
References
Juliane Kaminski, Joseph Call, Julia Fischer, Word Learning in A Domestic Dog: Evidence for "Fast Mapping", Science, Issue 5677, Pages 1682-1683
Mary B. Harris, Some Factors Influencing Selection and Naming of Pets, Psychological Reports
Ai Kutsumi, Miho Nagasawa, Mitsuaki OHTA, Nobuyo OHTANI, Importance of Puppy Training and Future Behavior of the Dog, Journal of Veterinary Medical Science
Ian Dunbar, Before & After Getting Your Puppy: The Positive Approach to Raising a Happy, Healthy & Well-Behaved Dog, Chapter 1, What's Important to Know Right Away
Brian Hare, Michael Tomasello, Human-Like Social Skills in Dogs?, Trends in Cognitive Sciences, Volume 9, Issue 9, Pages 439-444
Emanuela Prato-Previde, Deborah Mary Custance, Catrina Spiezio, Francesca Sabatini, Is the Dog-Human Relationship an Attachment Bond? An Observational Study Using Ainsworth's Strange Situation, Behaviour, Volume 140, Pages 225-254
Get Pippa's free dog training tips delivered to your inbox