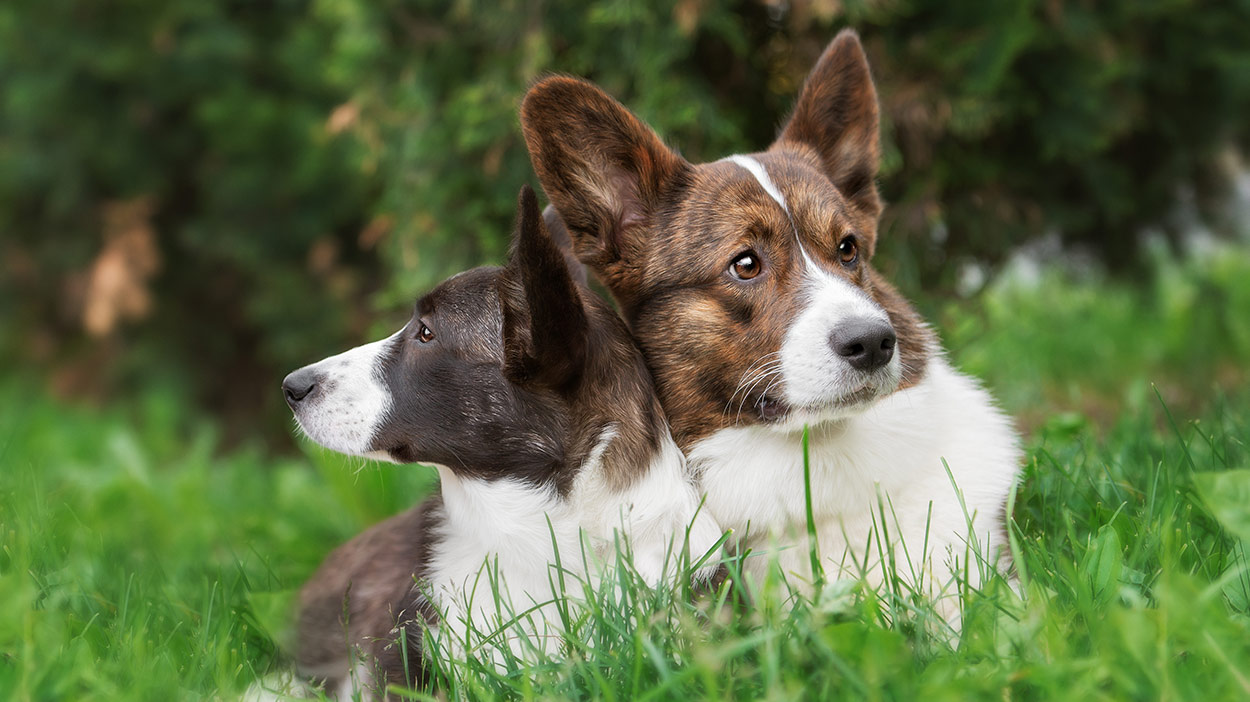 I don't know about you, but the image that springs to mind when I picture that my dog ate a slug makes my stomach turn. If you can put the mental image aside for a moment, however, it is important that we talk about slugs and dogs.
Perhaps the question, "What happens if a dog eats a slug?" has not crossed your mind before. But the truth is, your dog's health could be at risk if they decide to chow down on a slug.
If you own a bit of a "slug dog," there are some questions you should know the answer to, such as: Why do dogs eat slugs in the first place? What are the risks?
What should you do if your dog eats a slug? And how can you stop them from doing it again in the future?
My Dog Ate a Slug: Are Slugs Harmful to Dogs?
With all this talk about the dangers of slugs, you may be thinking, 'Are slugs poisonous to dogs?'
Average slugs or snails that you find in the garden are not poisonous in themselves, but they can carry parasites that are potentially fatal. The most common parasite that is of concern to dog owners is known as 'lungworm'.
Types of Lungworm
Depending on where you live, the type of lungworm will differ.
In parts of Europe and the UK, French lungworm, or angiostrongylus vasorum, is very common and can cause serious illness or death if left undiagnosed and untreated.
This parasite has also been detected in and around Newfoundland but does not appear to have spread to other parts of North America yet.
In Australia, Hawaii, South and Southeast Asia, Madagascar, Japan, Taiwan, Egypt, the Ivory Coast of Africa, India, Samoa, Fiji, Cuba, the Caribbean, Puerto Rico, and Southeastern USA, rat lungworm, or angiostrongylus cantonensis, is present.
This type of lungworm can cause neurological symptoms and can similarly kill pets if left untreated.
Lungworms are passed in the feces of infected animals. Snails and slugs pick up the parasite from these poos. When a dog eats the infected snail or slug, the life-cycle is repeated.
Why Do Dogs Eat Slugs?
In most cases, it does not appear that dogs set out to eat slugs deliberately.
It is more likely that your dog may eat a snail or slug while they are sniffing around, chewing on bones or toys left in the yard, or drinking from puddles of water.
In fact, slugs are known to give off a foul taste to dissuade larger animals from eating them. However, this defensive mechanism does not work in all cases and some dogs will eat the slug regardless.
What about slug slime?
It is also important to note that your dog does not need to eat an entire slug to be at risk of contracting lungworm. Contact with slug or snail "slime" is enough to pass on the infection. So, discovering that your dog licked a slug is, in fact, just as concerning as your dog eating a slug.
But just because your dog ate (or licked) a slug or its slime is not necessarily a death sentence. There is plenty you can do. Let's have a look at the steps you can take to protect your pooch.
Symptoms of Dog Eating Slugs
As the symptoms can be vague and similar to other infections, sometimes it can be hard to diagnose a lungworm infection.
For that reason, if your dog has eaten a slug or snail, or you think they have been exposed to their slime, it is important to take your dog to the vet and explain your concerns.
French Lungworm
Angiostrongylus vasorum, or French lungworm, infects the heart and major blood vessels that supply the lungs.
If you live in an area where angiostrongylus vasorum, or French lungworm is present, then look out for coughing, tachypnoea (fast breathing), difficult or laboured breathing, a build-up of fluid in the abdomen, and hydrothorax (fluid on the lungs).
Rat Lungworm
Angiostrongylus cantonensis (rat lungworm), on the other hand, travels through the central nervous system. The types of symptoms you observe will reflect this.
Symptoms may include: vomiting, cranial nerve dysfunction, weakness in the limbs or paralysis, coma, diarrhea, fecal incontinence, seizures, and constipation.
These symptoms usually present 1 to 3 weeks after your dog has eaten the slug or snail, so diagnosis can be tricky.
If left untreated, these symptoms will progressively become worse, and will eventually be fatal.
Humans can also become infected with rat lungworm. However, raw slugs or snails, or their slime, must be eaten for this to happen. You cannot catch the parasite from your dog.
My Dog Ate a Slug: What Should I Do?
Your dog is unlikely to fall ill straight away after eating a slug or a snail, and they may not become sick at all if the slug or snail did not carry the parasite.
However, if you live in an area where French lungworm or rat lungworm is present, and you suspect your dog has eaten a snail or slug, then getting in touch with your vet is a good idea.
If you live in an area where French lungworm is present, your vet will be able to suggest the appropriate treatment.
When rat lungworm is present in your area, it usually takes 1 to 3 weeks for symptoms to begin if your dog has become infected.
If you have noticed your dog eating slugs or snails, keep an eye on their health in the following weeks, and if you notice any of the symptoms for rat lungworm which we have discussed in this article, then take them to the vet and let them know what you have observed.
My Dog Ate A Slug – Does He Need Veterinary Treatment?
Your vet may treat your dog with glucocorticoids, which appear to have some success in treating the infection.
Otherwise, treatment will likely be focused on pain management and supportive care while the dog is symptomatic.
If the infection is not severe, and they receive prompt treatment, the prognosis is quite good for dogs infected with rat lungworm.
Vaccination
You can vaccinate against French lungworm, but not rat lungworm. There have been some vaccinations tested on mice that have had some success, but they are not available yet.
How to Stop Your Dog Eating Slugs
There are some simple and practical steps that you can take to help prevent your dog from eating snails and slugs.
Slugs and snails are more active at night. Make sure you put all of your dog's toys and bones away at night so that slugs cannot leave their slime on the surfaces.
This will also prevent any smaller slugs or snails taking up lodging in any nooks and crannies, where your dog may eat them by mistake.
Replace Water
If you keep your dog's water bowl outside, make sure you replace the water regularly. Even better, store the water inside at night, as slugs and snails are attracted to cool, damp places, just like your dog's water bowl, and are likely to leave their slime all over it.
Prevent Rats
If you live in an area were angiostrongylus cantonensis (rat lungworm) is a risk, then these steps are also handy to keep rats, who can also transmit the parasite, at bay. Keeping food in airtight containers which will not attract rats is also a good idea.
Keep an eye out
If your garden is a hot spot for slugs, a nontoxic method of controlling the population may also be worth some consideration.
If you are walking your dog in a certain area in which you have noticed a lot of snails and slugs, then keep an extra close eye on your pooch.
Clean up
Cleaning up your dog's poops quickly and disposing of them properly will also help prevent the spread of the parasite. Spotting slugs in dog poop is a warning sign that the slugs could carry the parasite.
Stay up to date with treatments
It is also important to keep your dog up to date with treatments that will prevent lungworm and other parasitic infections.
While there is no vaccination available for rat lungworm, French lungworm vaccinations need to be administered monthly. Talk to your vet about the best treatments available in your area.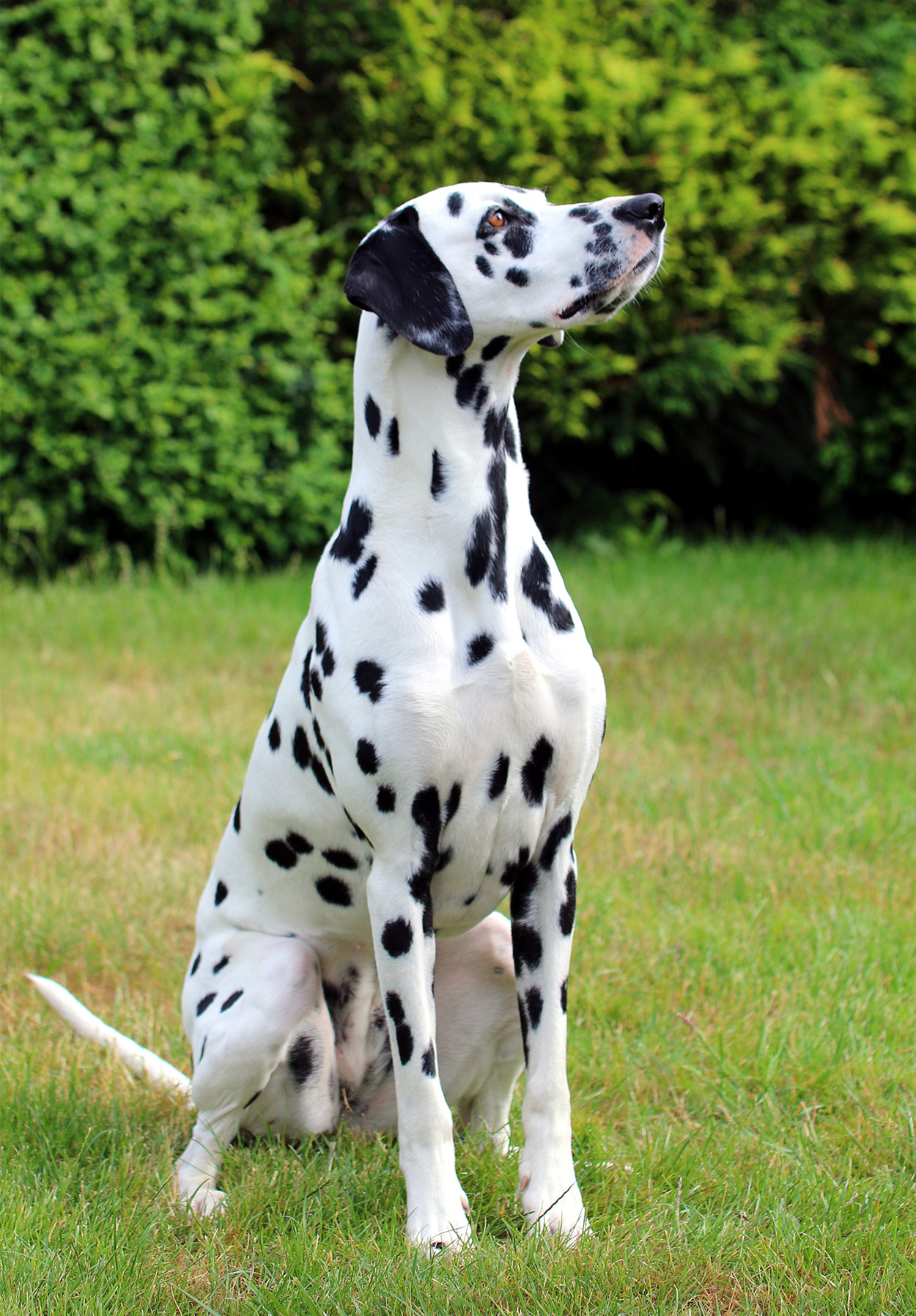 Conclusion
If you find yourself thinking, "My dog ate a slug," more than once, you might want to try and convince your dog this isn't the greatest idea. Granted, reasoning with your dog is not likely to work. But taking some practical measures to reduce snail and slug encounters is something you can do.
Thankfully, both French lungworm and rat lungworm infections can be treated if caught early enough and French lungworm can also be vaccinated against.
We hope you have found this article helpful. If you have had any experience with dogs eating slugs or snails, or any questions that we have not answered in this article, be sure to let us know in the comments below!
References and Further Reading
The Kennel Club UK 

Staebler, S., et al

Autochthonous infections with Angiostrongylus vasorum in dogs in Switzerland and Germany

EJCAP 2006 

Lunn, J.A., et al

Twenty two cases of canine neural angiostronglyosis in eastern Australia (2002-2005) and a review of the literature

Parasites and Vectors, 2012 

Conboy, G.A.,

Canine angiostrongylosis: The French heartworm: An emerging threat in North America

Veterinary Parasitology, 2012 

University of Michigan Museum of Zoology – Animal Diversity Web 

Solana-Prada, J.,

Effectiveness of intranasal vaccination against Angiostrongylus costaricensis using a serine/threonine phosphatase 2 A synthetic peptide and recombinant antigens

Vaccine, 2010

Perry, A.W., Hertling, R., Kennedy, M.J.,

Angiostrongylosis with disseminated larval infection associated with signs of ocular and nervous disease in an imported dog


Canadian Veterinary Journal, 1991

State of Hawaii, Department of Health Disease Outbreak Control Division 
Get Pippa's free dog training tips delivered to your inbox