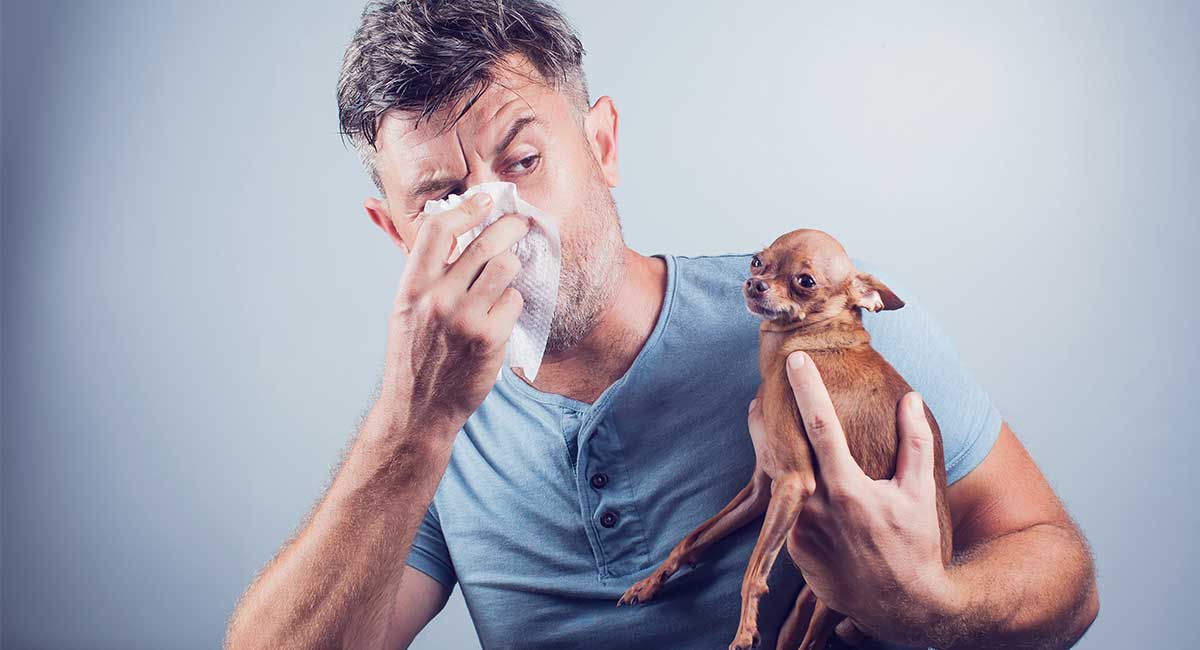 Can humans get kennel cough? Yes, but it's extremely rare.
Let's take a look at whether you are at risk.
Kennel Cough is Contagious
After a doggy diagnosis it's natural to worry about them. But it's natural to have questions about your own health too.
You know kennel cough is contagious between dogs.
But can humans get kennel cough from their pup too?
Perhaps you have children. Are they at risk for kennel cough?
What can you do to protect them?
What is Kennel Cough?
Actually, kennel cough is not one particular disease.
Just like human colds and flus are caused by a number of different bacteria and viruses, kennel cough, too, is caused by multiple things.
The most common culprit of kennel cough is a bacteria called Bordetella bronchiseptica.
This is why kennel cough is also sometimes referred to as Bordetella.
Most of the time, this bacteria is not strong enough to infect your pooch by itself.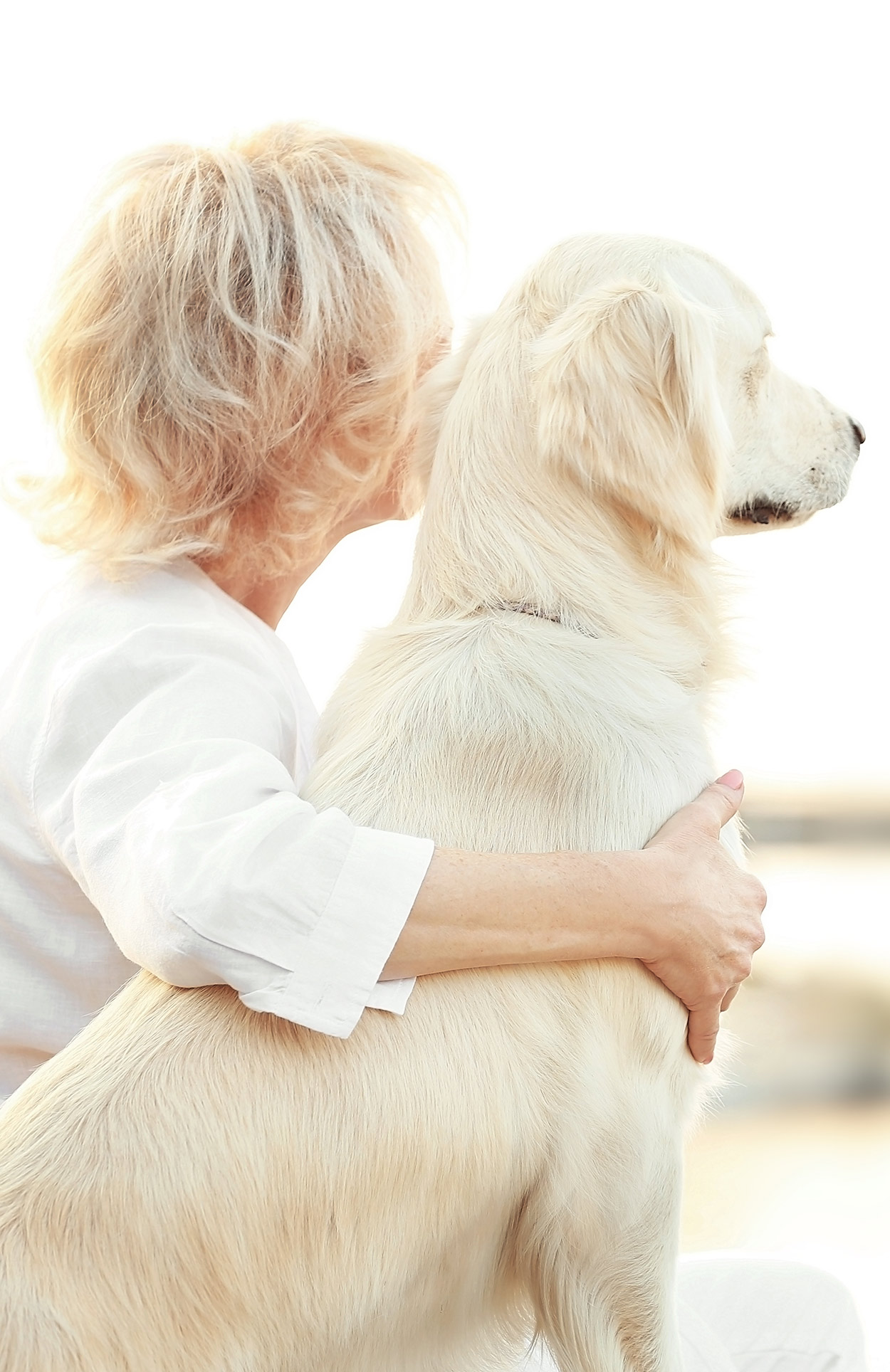 Instead, dogs only become susceptible to this bacteria when their immune system is compromised.
Because of this, dogs who have kennel cough often have an underlying disease or other sickness as well.
How Do Dogs 'Catch' Kennel Cough?
Dogs catch kennel cough when they breathe in bacteria or a virus.
These bacteria or virus particles then irritate and infect the respiratory tract, causing inflammation.
Normally, the respiratory tract is lined with mucus, which protects it and prevents infection.
However, there are certain factors that weaken this protection and make dogs vulnerable to kennel cough.
One of these factors, as we already discussed, is an underlying disease or virus. If your pooch's mucus lining is already being affected by another virus, they are at risk for kennel cough.
Other factors include poor air conditions, which occur in some kennels and shelters.
Cold temperatures and exposure to air-borne pathogens can also play a factor. Stress can also affect your canine's immune system and might put them at risk.
How is Kennel Cough Spread?
Kennel cough is spread through airborne saliva droplets.
The dog coughs, sending water droplets into the air, and these droplets can infect other canines.
Symptoms do not usually begin for several days following the initial infection, so dogs can pass on the disease and be contagious for several days before showing symptoms.
The exact transmission period of kennel cough depends largely on what is causing the disease.
Viral vs Bactertial
If kennel cough is caused by one of the less common viral infections, they are only contagious for about a week.
However, if kennel cough is caused by Bordetella bronchiseptica, it can be passed on for months.
Furthermore, one study found that many healthy dogs actually have this bacteria in their nasal tract.
This means that even if a dog appears completely healthy, they can in fact be a carrier of kennel cough. They could, therefore, infect vulnerable canines without ever showing symptoms themselves.
Can Humans Get Kennel Cough?
Humans under normal circumstances are not affected by kennel cough. This is very similar to dogs, who require a previous disease to be susceptible.
However, there are certain people who are at risk for kennel cough and might need to take extra cautionary action.
These include those with Human Immunodeficiency Virus (HIV). This illness causes the immune system to be compromised, which can give Bordetella bronchiseptica the opening it needs.
However, infection in humans with HIV is still pretty uncommon.
Other people with weakened immune systems, such as cancer patients or those that are chronically ill, might also be at risk.
There have not been enough scientific studies completed to give us a full understanding of the exact infectivity of kennel cough in humans.
However, preliminary studies show that only those with compromised immune systems are at risk, and even then the chances are fairly low.
Can Humans Spread Kennel Cough?
There is a low possibility of humans spreading kennel cough from dog to dog.
If a human comes into contact with a canine that has been diagnosed with kennel cough, there is a small probability that the disease can be spread to a healthy dog.
This is done by saliva from the sick dog getting onto the human's hands or clothing.
Then, if the human pets or rubs up against another dog, there is a chance that the disease can be passed.
However, because such a long chain of events must occur perfectly, the risk is generally pretty low.
The sick dog would have to get saliva on the human in a way that would ensure survival of the disease.
The human must then go straight to a healthy dog.
The healthy dog must come into direct contact with the saliva. And then the healthy dog must ingest the saliva.
As you can see, there is a low probability of such a number of events to occur in a way for the disease to be spread.
Plus, if the human does something as simple as washing their hands, the disease could not be passed.
Preventing Kennel Cough
If you have a high-risk individual in your household, or you are a high-risk individual yourself, you might want to consider taking steps to prevent coming into contact with kennel cough.
This can be done easiest by avoiding boarding your pup in a kennel or clinic to begin with.
Kennel cough is called kennel cough for a reason; it is almost always passed in an enclosed area like a kennel.
You should also avoid taking a dog directly home from an animal shelter.
If you want to adopt a dog, consider asking a family member of friend to care for the dog for a week to ensure that they do not show symptoms of kennel cough.
If this is not possible, at least take your new dog to the vet and get them tested.
Wash your hands regularly after handling strange or unknown dogs, and after your own dog comes into contact with other dogs.
Do not allow dogs to lick your face or hands. This is both how kennel cough is transmitted from dog to person and dog to dog.
Kennel Cough Vaccine
You might also want to consider getting your dog vaccinated against kennel cough.
While most pets will never be exposed to the disease, if you commonly board your pets or are at risk for contracting the disease, it might be in your best interest to vaccinate your dogs.
Be aware, however, that the current vaccine only vaccinates against the Bordetella bacteria.
This means that your pup can still contract kennel cough from viruses.
How often, when, and how the vaccine is given varies widely. Therefore, it is always best to ask your vet for specifics.
Kennel Cough in Humans
Humans can contract kennel cough from their pet.
However, this is generally pretty rare and is not something the average person should be worried about.
Furthermore, there are lots of ways you can protect yourself and your pet from kennel cough. These include vaccination, hygiene, and avoiding crowded locations such as kennels.
Truly, kennel cough is not something the average person should fear nor is it a reason to avoid adoption from animal shelters.
The disease is rare in humans and can be easily combated with a few simple, precautionary measures.
References and Further Reading
Schulz,B. "Detection of respiratory viruses and Bordetella bronchiseptica in dogs with acute respiratory tract infections." The Veterinary Journal. 2014.
Skinner. "Media Briefing on Canine Influenza." CDC. 2005.
Sherding, Robert. "Chapter 12 – Canine Infectious Tracheobronchitis." Saunders Manual of Small Animal Practice. 2006.
Dworkin, Mark. "Bordetella bronchiseptica Infection in Human Immunodeficiency Virus-Infected Patients." Oxford Academic. 1999.
Huebner, Elizabeth. "Hospital-Acquired Bordetella bronchiseptica Infection following Hematopoietic Stem Cell Transplantation." Journal of Clinical Microbiology. 2006.
Get Pippa's free dog training tips delivered to your inbox