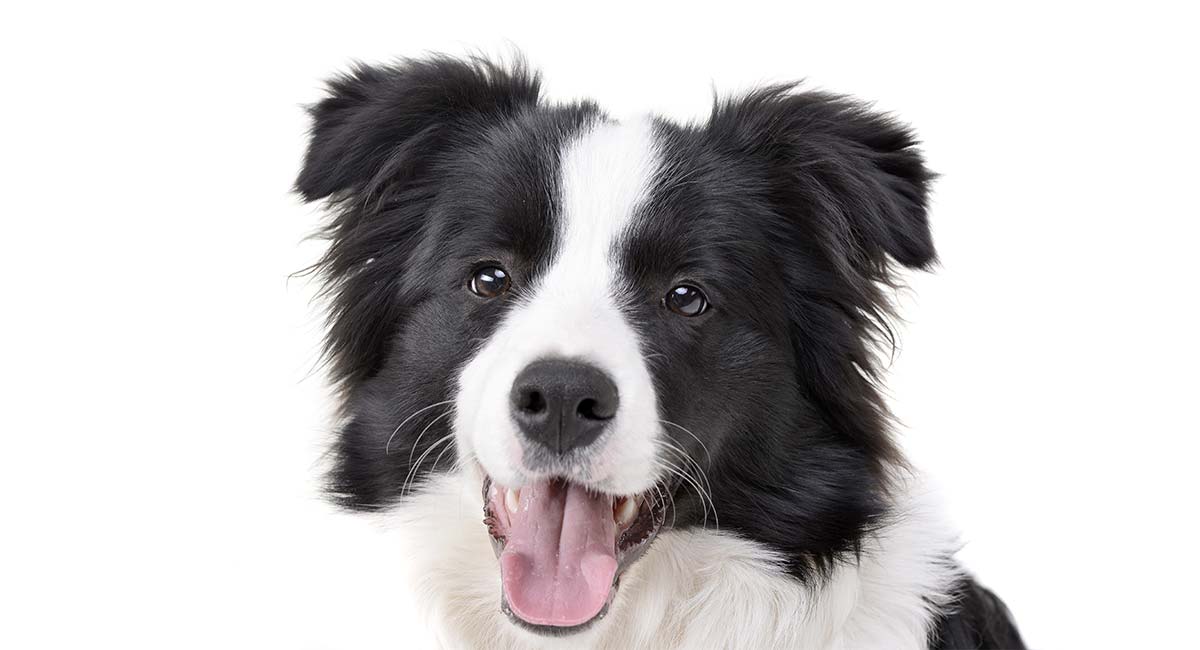 Border Collies are popular dogs for active families. But they are also some of the most sought-after dogs when it comes to Hollywood and herding work. Border Collie names are perfect for this active working breed.
Our Top 100 Choices
We have hundreds of perfect names for them, starting with these. Our 100 best Border Collie names:
Fly
Peg
Fallon
Bella
Rocky
Oreo
Nell
Keavy
Gracie
Lily
Rex
Pip
Logan
Bo
Toby
Nana
Sweep
Max
Koda
Winnie
Murray
Tess
Cooper
Marley
Gus
Bandit
Myst
Scout
Ollie
Shelby
Luna
Skye
Callie
Murphy
Daisy
Gyp
Einstein
Stella
Lexy
Aspen
Raffles
Sage
Buddy
Cody
Maggie
Floss
Aisling
Fergie
Maddie
Tucker
Blondie
Savannah
Rose
Mavis
Baby Girl
Abel
Emma
Ruthy
Phoebe
Juliet
Amos
Huck
Jasper
Racer
Lennon
Beau
Thomas
Griffin
Benji
Romeo
Echo
Saylor
Rix
Boss
Ever
Ace
River
Catch
Bentley
Mack
Butterscotch
Marshmallow
Puppy
Squirt
Dixie
Flower
Nibblit
Baby
Sprout
Boots
Thunder
Captian
Fang
Titan
Luther
Warden
Hook
Bullet
Zena
Tornado
Star
Snow
Periwinkle
Tuffy
Mojo
Marmaduke
Tasita
Snookie
Nexus
Niva
Border Collie Names
Before we talk about the best names for a Border Collie, let's talk about the naming process.
Border Collies are smart dogs who pick up quickly. Still, experts suggest that if you want your Border Collie to learn his name in a snap, stick with names that have no more than two syllables.
And when it comes to training and teaching your Border Collie his name, we recommend positive reinforcement methods like treats and praise.
We also encourage you to take some time and consider yourself during the naming process.
Some Tips for Naming
Naming your new Border Collie is a great first step towards bonding, and it should be fun and exciting. But sometimes choosing a name for your dog that is too silly, tough to pronounce, or borderline inappropriate for public spaces can backfire.
Just make sure you are happy with whichever name you choose for your Border Collie. And that you are okay with repeating it often and in public.
Now, with all that out of the way, let's get to the fun stuff.
Let's talk about the best Border Collie names of this year and hear what other Border Collie parents chose to name their dogs!

Female Border Collie Names
If your Border Collie is a young lady, then you might be looking for a pretty, girly sounding name for her.
We chose names that are both feminine and strong to suit the female Border Collie's totally girl-power persona.
And if you think these names are totally awesome for a male Border Collie, you're not wrong! Remember, there are no real rules when it comes to naming your new puppy or rescue dog. So have fun.
Bailey
Dakota
Iris
Harper
Ella
Lucy
Ivy
Gloria
Shontelle
Dottie
Annie
Jessie
Shiloh
Babs
Piper
Suzy
Nora
Anna
Sammy
Sophie
Layla
Netty
Viola
Dorothy
Barb
Ava
Olivia
Glory
Mable
Princess
Maisy
Paris
Linzy
Grace
Lulu
Zoey
Victoria
Molly
Fran
Henna
Male Border Collie Names
Border Collies are known for their work ethic. Perhaps you want a strong, masculine sounding name to support your hard-working Border Collie.
These male Border Collie names are just what you have been looking for!
Enjoy!
Leo
Ash
Hank
Comet
Ryder
Alfie
Cooper
Joey
Dylan
Jax
Brody
Finn
Oliver
Turner
Odin
Archie
Eddie
Quinn
Chaser
Dennis
Waldo
Sawyer
Mowgli
Keanu
Otis
Ashton
Goose
Milo
Alistar
Moose
Buddy
Henry
Taz
Benny
Carter
Chase
Bear
Gizmo
Jonah
Hobbs
Cool Border Collie Names
Border Collies are hardworking, super gorgeous, and pretty brainy. Is there anything they aren't good at?
They are like the superstar of the football team who is also a straight A student. Or the head cheerleader who made the honor roll.
That's why we've compiled a list of fifty rad names for these insanely cool pups.
Nova
Tag
Deisle
Dolce
Cruz
Presley
Shade
Jinx
Apollo
Gypsy
Axel
Captain
Lex
Bolt
Ezra
Duke
Marvel
Blaze
Elvis
Barkley
Harlow
Minx
Oakley
Conrad
Jax
Chaz
Emerson
Dash
Maverick
Thatcher
Cute Border Collie Names
Aside from being the overachievers of the canine kingdom, Border Collies get the added bonus of being adorable.
Border Collies are cute, especially as puppies. So if you need a super cute name to go with your super cute Border Collie, keep reading!
Nibbles
Paws
Girlfriend
Lottie
Dot
Kitten
Boyfriend
Pluto
Tinkerbell
Pixie
Cricket
Waffles
Sprinkles
Pumpkin
Peanut
Snoopy
Cupcake
McNugget
Curley
Poppy
Hiccup
Pebbles
French-Fry
Biscuit
Skittles
Ladybug
Snuggles
Monkey
Nugget
Nibs
Funny Border Collie Names
Because they are so intelligent, Border Collies do some pretty hilarious things. They are almost human in the way they think and problem solve, and while that can sometimes be frustrating, it can also be pretty funny.
Is your Border Collie always making you laugh? Then you will love this list of giggle-worthy funny choices!
Waggington
Scratch-It
Droolius Caesar
Mary Puppins
Pupscicle
Groucho Barks
Swaggy Waggy
Charles Barkley
McLovin
Mr. Doggo
Bill Furry
Dogg-On-It
Queen Bork
Sir Sniffins
Pup Tart
Lil' Bow Wow
Fleasy-E
Trixie Pup
Madam Wags
Sir Barkington
D.O.G
Paws Away
Chase n' Tails
Sniffy Longdroppings
Barker
Miss Sniffy
Squirrel
The Pup
Eisen-Howler
Poopsy Meow
Fifty Scent
Snoop Dog
The Bork
Meatloaf
Dumbledog
Mr. Puppin
Muttilda
Lolly Pup
Subwoofer
Queen of Barkness
Unique Border Collie Names
Despite being one of the world's most well-known breeds, Border Collies are unique and not the dog for everyone.
Due to their incredible cleverness and ability to outwit us unwitting humans, these dogs need a unique owner who can handle their unique disposition.
If you and your Border Collie stand together as a one-of-a-kind pair, then perhaps this list of uber unique border Collie names is right for you.
Lego
Toasty
Santo
Nexus
Mozo
Wynda
Quina
Lightening
Jingles
Uzzah
Ramsey
Lash
Magento
Tug
Opius
Pippi
Kinko
Velcro
Midnight
Athena
Jewel
Yankee
Nike
Ophelia
Popeye
Zebrah
Neon
MacCloud
Ming
Moo
Tough Border Collie Names
As herding dogs, Border Collies are born tough. They are independent thinkers who aren't afraid of getting their paws dirty. And they certainly know what they want.
For the tough, no-nonsense Border Collie in your life, we suggest you check out the tough Border Collie names we found below.
Voldemort
Ursula
Arrow
Diablo
Killer
Ajax
Soldier
Scrapper
Blade
Thor
Viking
Zombie
Wolf
Hammer
Zoro
Splinter
Ghost
Brutus
Storm
Monster
Arya
Medusa
Whiskey
Captian
Laser
Saw
Archer
Wrath
Rage
Avril
Fun Facts About Border Collies
According to the American Kennel Club (AKC), before the Border Collie was known as a Border Collie he was once called the Scotch Sheep Dog.
A Scottish dog by heritage, the Border Collie is a talented herding dog who is still highly valued by farmers and those who herd livestock.
Along with being gorgeous, the Border Collie breed is considered by many to be one of the most intelligent dog breeds in the world.
But that doesn't mean this is an easy dog for every household! Having an intelligent dog can be more difficult than having a dog who is…well… less of a thinker.
They Can Be Mischievous!
They are independent, clever, and often mischievous.
Many Border Collies have been known to outwit their owners a time or two and bore easily of traditional games that keep many other dogs busy.
On the one hand, a Border Collie's intelligence has made him an excellent dog for show, field work, and of course Hollywood.
However, these are dogs who require a persistent and determined owner who knows how to work and train them with respect, love, and lots of patience!
What Name Did You Choose?
So, which name did you choose for your Border Collie? Tell us below!
References and Resources
Get Pippa's free dog training tips delivered to your inbox