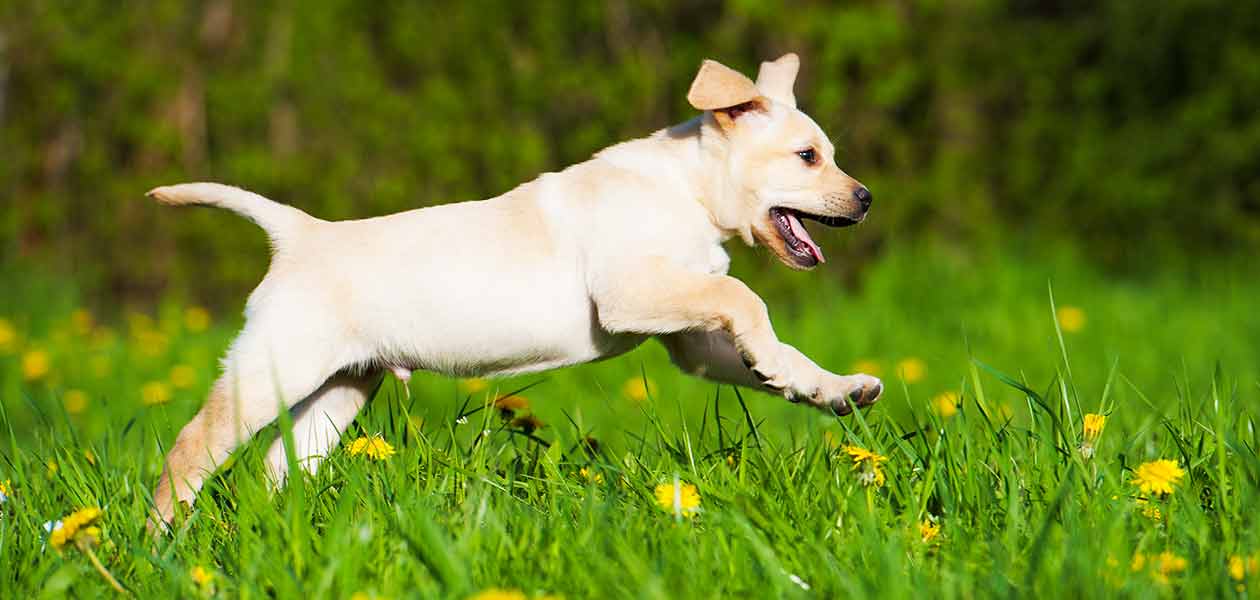 Why does my puppy hate walks? I thought they would love them!
Dogs and walks go hand in hand, right?
It's the classic image of owner and pup. Posing in a field or a hilltop. Having a generally brilliant time.
So a lot of new puppy owners are surprised and disappointed when their puppy very quickly starts objecting to going out with them.
But this seemingly confusing hatred of walks actually makes sense when you look at it from the puppy's point of view.
Why Does My Puppy Hate Walks?
There are five main reasons that a puppy might start to hate going for walks:
Leash fear
Discomfort
Being walked for too long
Over stimulation
Lack of socialization
And all of them are problems that you can work with.
Leash Fear
The first few times you put a leash on your puppy they might well freak out.
This doesn't mean that they hate going for walks.
In fact it's often because they have no idea that what is to follow will be a fun outing.
All they know is that once they were free, and now they are restrained.
And you've got no way to let them know that it's going to be a good thing.
In fact, many new puppy owners accidentally make the experience quite punishing by jerking on the leash or pulling them along.
You can resolve leash fear in a few different ways, depending on what's caused it.
But it's usually short lived and something you can fix.
Discomfort
Sometimes a puppy appears to object to going for a walk, but actually what they are upset with is the way that you are taking them.
Potentially uncomfortable things include:
Leash
Harness
Collar
Ground surface
If your puppy is only upset after a short while on the leash, then it could be the equipment that is upsetting them.
It's not uncommon for puppies to hate their leash, but it's not strictly the leash's fault.
Some collars or harnesses can rub.
Look for any signs of rubbing where the material sits against their fur.
Check that the fit is secure, but that you can fit a finger or two underneath each strap.
Also think about where you are walking and the ground that you are putting your puppy on.
Is it particularly sharp stones, or on a pavement on a hot day?
Make sure that the place you are taking your pup makes for a pleasant journey for them and their bare paws.
Being Walked For Too Long
Young puppies don't need long formal walks, and in fact walking for too long at a young age can be detrimental to them.
Both in terms of putting a lot of strain on their new joints, but also because you can quickly lose their focus on you.
Walks contain lots of fabulously interesting things to a young dog.
Other people, dogs, wild animals and smells and even poops!
But all of these wonderful things can be a bit exhausting too.
It's best to keep walks to a minimum of five minutes for each month of your puppy's life.
That means at five months old you don't want to walk your puppy for more than 25 minutes at once.
Lack Of Socialization
Socialization is an important part of raising a puppy.
The process of getting them used to all sorts of sights, smells, sounds, people and animals.
This will ideally be carried out before they are 3 months old.
If they don't experience enough different things in this time, they can be nervous of new experiences as they grow.
But you can risk overwhelming a puppy if you go too far too soon, or make them feel vulnerable.
Be sure to help them to feel secure while they are experiencing new things, especially if they seem unsure.
Over Stimulation
Socialization is best carried out while the puppy is still small enough to carry.
They are off the ground and feel safely away from any of the new things that they are experiencing.
If you put them on the ground and flood them with new information they can feel very unsafe.
Which then has the opposite effect to the one you were going for.
And can even lead to them feeling reluctant to leave the house or vehicle.
Even well socialized puppies can be overstimulated by too much excitement at once too.
Like large groups of other dogs, crowds of people, or loud noises.
Why Does My Puppy Hate Walks?
Lots of new dog owners bring a puppy into their life with the idea of enjoying hours out together hiking or running.
So when their puppy seems to hate leaving the house it can be really upsetting.
Try to work out what it is that might be upsetting your particular dog. This might be leash fear, discomfort, over exercise, too much excitement or a lack of socialization.
Once you work out the cause, you can start to help your pup feel safe again.
Fortunately, must puppies that have a reluctant to walk phase do grow out of it.
Get Pippa's free dog training tips delivered to your inbox