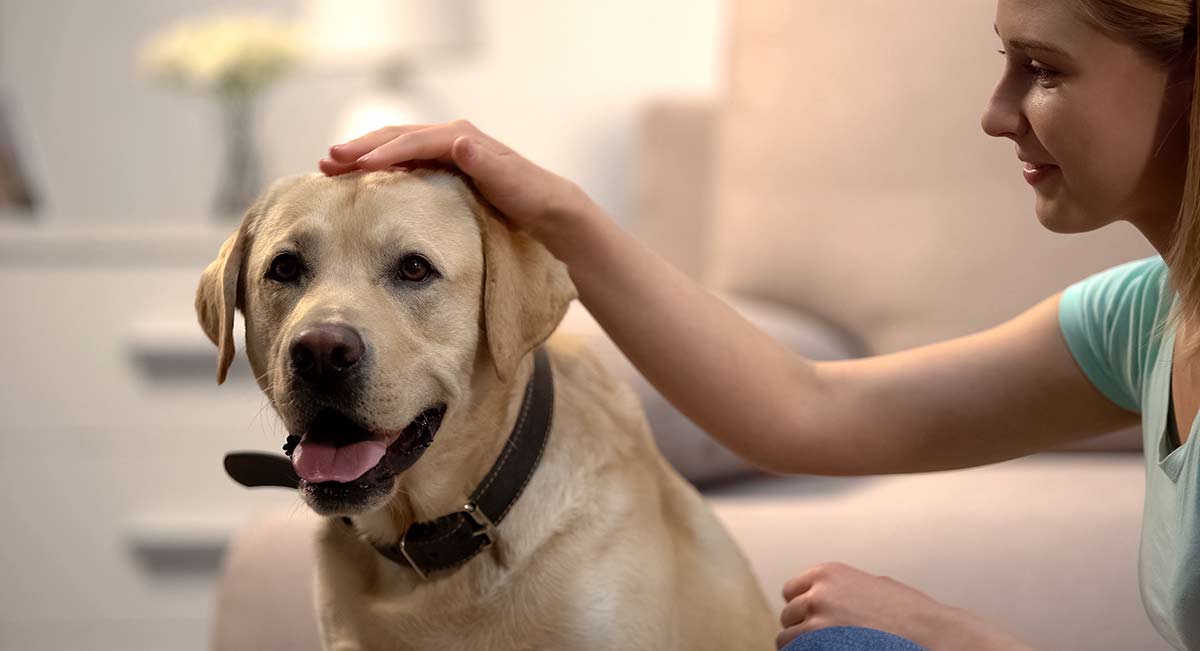 Today we'll be taking a look at some great reasons to train your dog or puppy.
Sometimes training can seem like a bit of a big deal.  It shouldn't be that way, but let's face it, training takes time and we all lead busy lives.
It can help to motivate us if we break training down into little steps and  focus on the benefits of dog training rather than on the effort involved.
Here are 12 reasons to train your dog or puppy.
1. A Trained Dog is a Confident Dog
Good training works through reinforcing the behaviors we like in our dogs through a system of rewards.
Not just food rewards but life rewards too. Opportunities to run, play, greet other dogs, go through doors and fetch a ball, these are all useful reinforcements.
A well trained dog is repeatedly being reinforced and repeatedly getting things right. He knows that nine times out of ten, he'll be doing the right thing.
Being right a lot of the time is a massive confidence builder. It is the opposite of fearfulness and nervousness, and for that reason it also helps reduce aggression in dogs.
2. A Trained Dog is a Relaxed Dog
Most dogs don't want to be in control. They are more than happy to have all the important decisions in life made for them.
The trained dog can relax because he knows you will sort things out.
You'll decide what happens next, he doesn't have to think about it.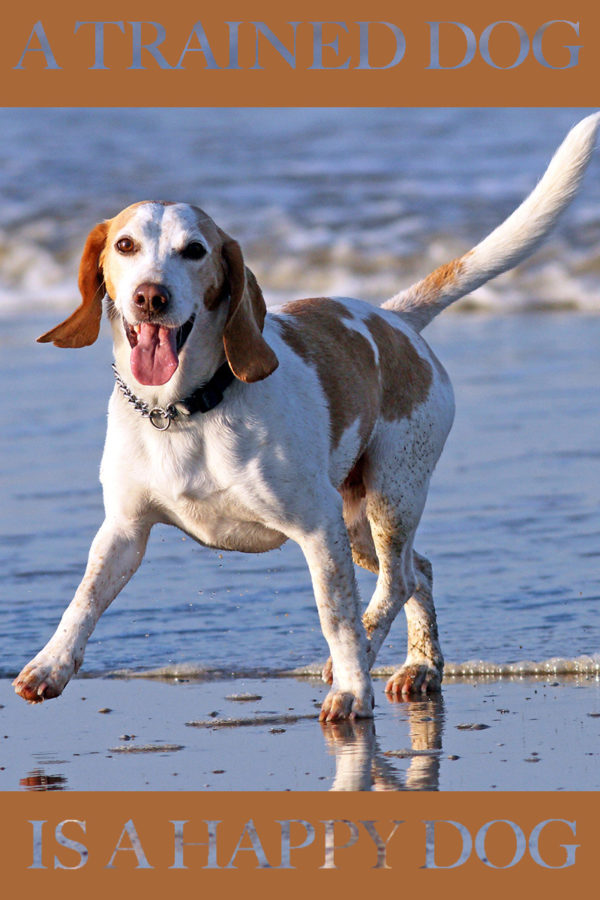 3. Your Dog Will Be Welcome
A trained dog is a welcome dog. Trained dogs sit to greet visitors rather than jumping all over them.
Trained dogs don't climb on your best friends sofa uninvited, or bark at people in cafes.
They lie quietly on the floor when asked to.
When you train your dog, you'll find the invites start pouring in.
4. Your Dog Will Like You
Far too many people tell me their dog doesn't like them. They feel they have no relationship or bond with their dog.
Training eliminates this problem.
A trained dog looks up to his trainer and loves to spend time with them. Because if you do it right, training is the best fun in the world.
5. Your Dog Will Listen To You
A trained dog knows that what you say counts.
He knows that there are consequences to all the things you ask him to do and that those consequences are usually great.
He figures you are worth listening to and gives you all his attention.
6. Your Dog Will Stay Closer
A big problem for many people is keeping their dog close enough when he is outdoors and off leash.
Training will help enormously with that.
Trained dogs are generally more interested in their owners, so they hang around them, waiting for opportunities to engage them in a game.
7. You Will Avoid Serious Problems
Most serious problems with dogs over six months old are caused by a lack of training.
Training your puppy from an early age will avoid many of them.
Things like pulling on the leash, barging through doors, jumping up, snatching, and running off, are often put down to a dog's personality.
But fortunately they are all training issues and can be fixed by regular training sessions
8. Your Dog Will Be Safer
Many aspects of training are essential for the safety of your dog. Recall is one of the best reasons to train your dog.
It is vital for your dog's safety that you can get him back once you have let him off the lead.
Safety is a factor for the leashed dog too.
A trained dog is not in danger of dragging you under a bus because he has seen a cat on the other side of the road.
But the safety aspect is more far reaching than that.
Did you know that 96% of dogs relinquished to animal shelters have received no obedience training at all. It isn't surprising they weren't welcome. They didn't know how to behave.
Training your dog ensures his safe future within a loving family.
Even if something happens to you, there will always be someone willing to take him into their home.
9. Your Dog Will Have More Freedom
An untrained dog will spend much of his life outside your home, on a leash. This means he misses out on so many opportunities.
The chance to play frisbee in the park, or chase a ball on the beach. The chance to swim in the river or play with other dogs on a country walk are all denied to him.
A trained dog can be trusted. He can be let off the lead in the sure knowledge that he can be recalled again when necessary.
10. Your Dog Won't Embarrass You
Untrained dogs are embarrassing. Let's face it, when your dog is cavorting around with someone's poodle and ignoring your calls and shouts, you feel pretty stupid.
And when he jumps up and knocks an old lady over, you feel humiliated, guilty and just plain awful.
Training can massively reduce the occasions on which your dog embarrasses you in public.
11. You Will Be Happier
The net result of all this is that you will be happier.
You'll be able to spend more time with your dog, because he'll be included in invitations and welcome everywhere you go.
You'll enjoy that time enormously and won't have to worry about what he is going to do next.
But most important of all: you will be happier because your dog will be happier.
12. A Trained Dog is a Happy Dog
The cumulative effect of all these benefits of training, add up to a dog that is genuinely more happy than one who has no idea what is expected of him.
He has more freedom, a better relationship with his owner, he is rarely told off, and gets to spend most of his life where he wants to be, with the humans he loves.
What could be nicer?
How About You?
Can you think of any more great reasons to train your dog? Share them in the comments box below.
Get Pippa's free dog training tips delivered to your inbox