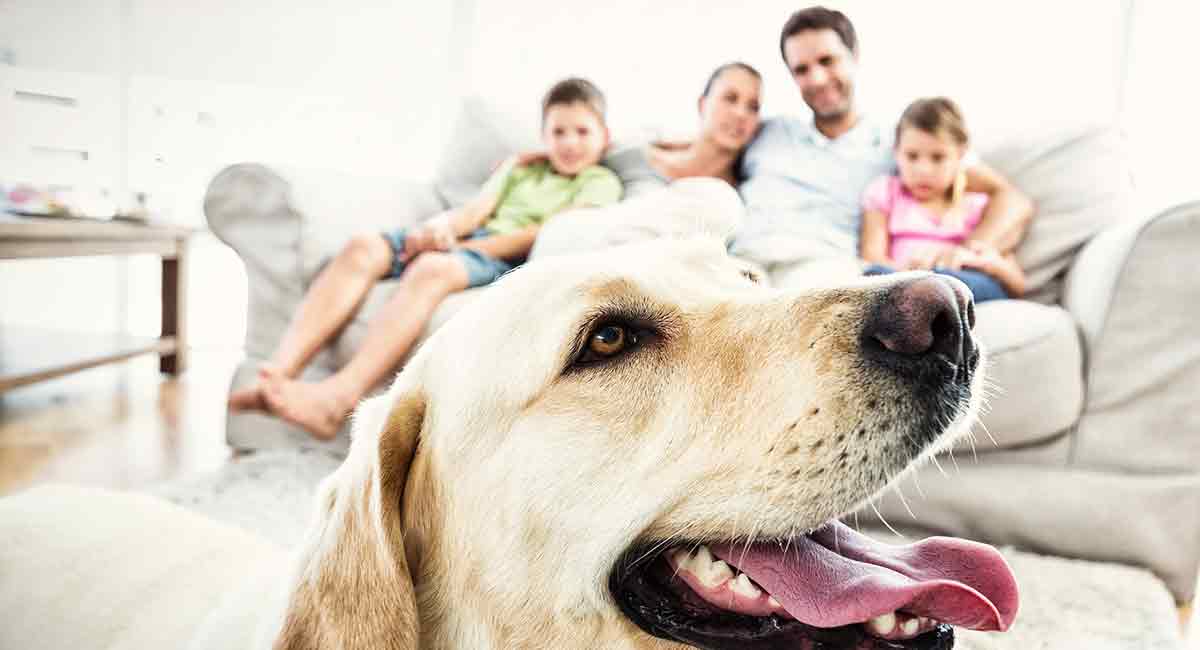 Dog training can be great fun, but it can also be tough. And bigger, bouncier breeds like the Lab can make things even trickier.
That's why it pays to remember these amazing Labrador training tips!
We are really keen to help as people train their dogs as we can, so we have set up a free training tips list. Written by expert dog trainer Pippa Mattinson!
Get Pippa's free dog training tips delivered to your inbox
Just pop your email address into the box above and you will get one or two emails each week. It's easy to unsubscribe too.
But for now, let's get on with those Labrador training tips!
Because little things can make a huge difference to your training enjoyment.
#1 Make Training A Habit
The easiest things to remember are the ones that you have to do every day. Like brushing your teeth in the morning and evening.
These actions are so ingrained that doing them requires basically no thought whatsoever.
By making training into something you do on a daily basis, you can ensure that it doesn't end up slipping through the net when life gets busy (as it so often does!)
To make the habit even stronger, try linking it to one of your existing habits, like brushing your teeth or your morning coffee.
Attach a training session either before or after this activity, and you will soon be so into the swing of doing it that a habit will be formed.
#2 Bite Sized Chunks
Overwhelmed by the idea of training every day? Don't be! You only need to make your training sessions five to ten minutes long.
That's right, less than ten minutes a day can and will make a big difference.
It's also way easier to stay motivated if you break your training down into these short but sweet packages.
#3 Your Dog Must Choose His Own Rewards
In an ideal world all dogs would work for pats and praise alone.
In the real world, most dogs don't find our love and affection motivating enough.
Your dog knows what he finds rewarding, and his wagging tail and keen stare will help you work this out.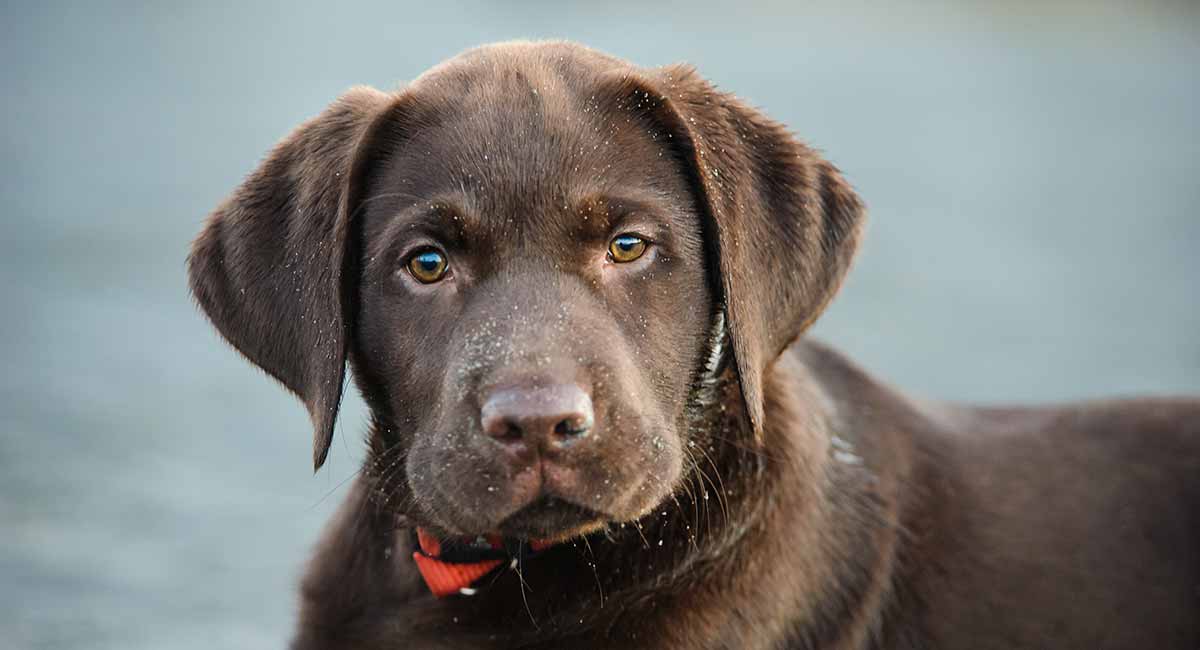 Most dogs find food is at the top of their reward tree. And this is even more true if they are a bit hungry!
It's also true that the yummier the morsel, the more rewarding your pup will find it.
#4 Mark That Moment!
It's all well and good to reward your dog for a job well done, but what if your dog has no idea what they are being rewarded for?
That's where markers come in!
Making use of the marker in your training can be the difference between success and failure.
Our favorite marker is a clicker, but you can also use a word like YES!
#5 Keep It Simple
Dogs might be clever creatures, but they really aren't on the same wavelength as us. Sometimes where we fall down in training is in assuming that they are able to make connections that we are.
Your dog has no idea that 'sit' means the same thing in different locations. He needs to learn in small increments, from simple building blocks.
#6 Praise, Don't Punish
Punishment, both verbal and physical, used to be well established parts of dog training. Fortunately, these days we are able to train our dogs without resorting to either of these things.
In fact, modern reward based training can be even more effective. Because it's easier for a dog to understand what to do, than it is for them to understand what not to do.
#7 Make A Meal Of Training
If your dog eats his meals from a bowl, the likelihood is they disappear in thirty seconds flat. And the only thing he got from the process was a mild case of indigestion.
By ditching regular mealtimes and hand feeding your dog during training sessions throughout the day you are getting so much more benefit.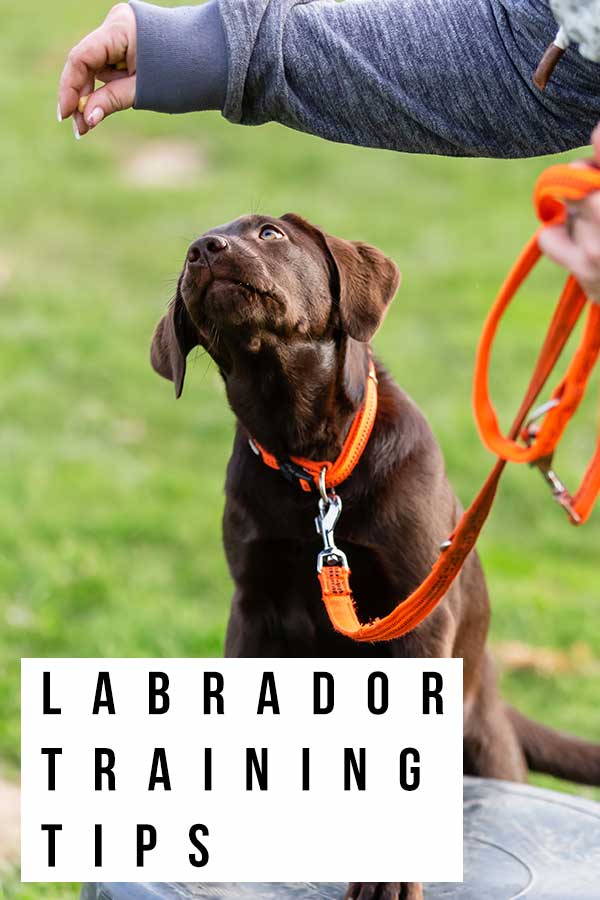 Your sessions will be little and often, and very rewarding to your dog. You won't risk over-feeding him through training sessions, as he'll be getting the same amount, just spread out.
It is also guaranteed to make the bond between you stronger than ever before, and make it much easier to get your dog's attention when you need it.
#8 Train For Distractions
It's important when training to remember that just because our dog understands a command, or cue as we call them, in the kitchen, doesn't mean he'll understand it in an open field. Or even the living room, for that matter.
New locations are distracting. And so are the various things and people you'll find in those other areas.
We use a process called proofing to help our dogs understand that whatever is going on around them, our cue means the same thing.
When we train for distractions, we set our dog up to win in the real world.
#9 Keep A Record
I've not met a successful trainer yet who didn't keep at least some sort of record of what she did with each dog.
This is especially important at the proofing stage, because remembering which distractions, distance or duration has been added to each different cue is an awfully big task.
If you film, take notes or keep a diary of your progress then it will help your training to stay on track. And you and your dog to continue to make leaps and bounds forwards.
#10 Expect The Unexpected
Life does not always turn out the way we'd assumed. Make sure that you set your dog up to win, by expecting the unexpected.
Plan for problems that might crop up when training outdoors, and give yourself backups by using tools such as a long line and harness.
When teaching new cues, make sure to plan to proof them against distractions, increased distance and increased duration.
#11 Be Reasonable
It's important to expect the unexpected, but it's also important to be reasonable.
You are never going to be able to plan for every event, or to necessarily even have your dog trained to the level you would like as quickly as you like.
Keep your aims sensible. Don't expect a fully trained dog in a month. Don't expect to be able to proof for every circumstance that could ever happen.
And when things go wrong, don't blame the dog. Instead try your best to laugh it off, and go home as friends.
#12 Ask for help
Not every skill can be taught without help. For some things you will need to use other people, and possibly their dogs too!
Know when you need another person to help train something.
Proofing, for example, can be made much easier by setting up a scenario, rather than waiting for it to evolve naturally.
It's also good to know when to stop and ask someone for assistance.
#13 Get Support
Training a dog is an area of life where you are largely working alone, especially at the early stages.
But that doesn't have to mean doing it by yourself.
You don't even need to leave the comfort of your home to get help these days. Online dog training courses have never been more helpful.
You can also join forums, and chat to other owners and trainers who are taking the same journey as you and your dog.
It's great to share tips, but it's also important to commiserate with someone who can empathise when things don't go how you'd like!
#14 Practice
Training as a habitual part of your routine is great, but make sure you aren't always just searching for the next new step.
It's good to also keep rehearsing the basics.
Don't forget to do something each day, and make sure that a part of that is one of the building blocks that your house of training was formed on.
#15 Stay Positive
Positive in training methods, and positive in your attitude too!
It's really important you don't damage your relationship with your dog, or give her mixed signals, by lapsing into punishment when you are frustrated.
Reward based training creates dogs that are excited to be with you, and enthusiastic to work out what it is you want from them.
Get Pippa's free dog training tips delivered to your inbox