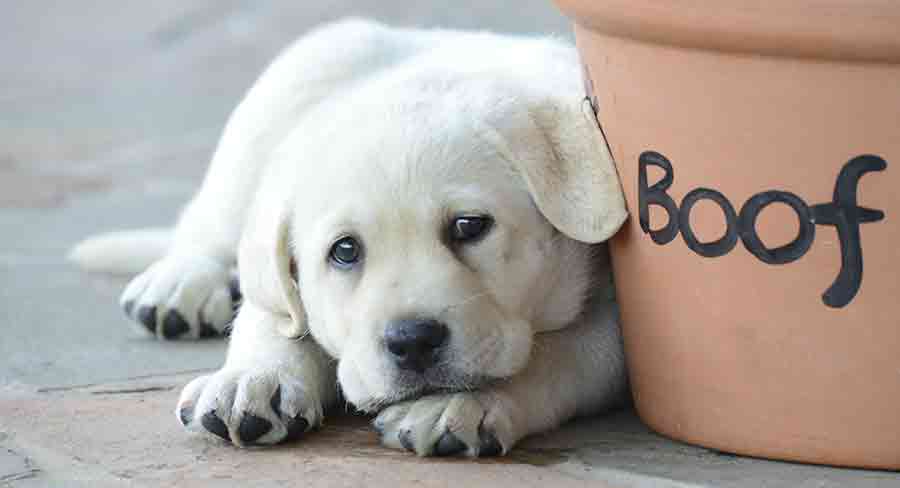 The trick to crate training a rescue dog is to treat them like they are a brand new 8 week old puppy. 
Regardless of what their previous owner or shelter says, assume that your dog is not used to being in a crate. 
Being put into a cage somewhere new can still cause problems if you jump in at the deep end. Even if they have been happy in a crate elsewhere. So, starting fresh will always give the best results, no matter what your dog's history is with crating.
Preparing For Crate Training A Rescue Dog
Your rescue dog needs a crate that isn't too small, but equally not too big either.
Using a giant crate with a small breed dog can result in them thinking it's okay for one end of it to be used as a bathroom.
For the best results, and the happiest dog, you need a crate that they can stand up, lie down and turn around in.
But no more than that.
Remember that your dog isn't ever going to be spending hours at a time in the crate. So they don't need to be able to exercise in it or play. 
Just enough room to snuggle down and chill out.
Making Space
When you bring your new dog home, introduce them to a room or two at a time. 
Give them physical space to settle, but not so much that they are overwhelmed.
Or able to behave destructively in areas where you aren't easily able to supervise them.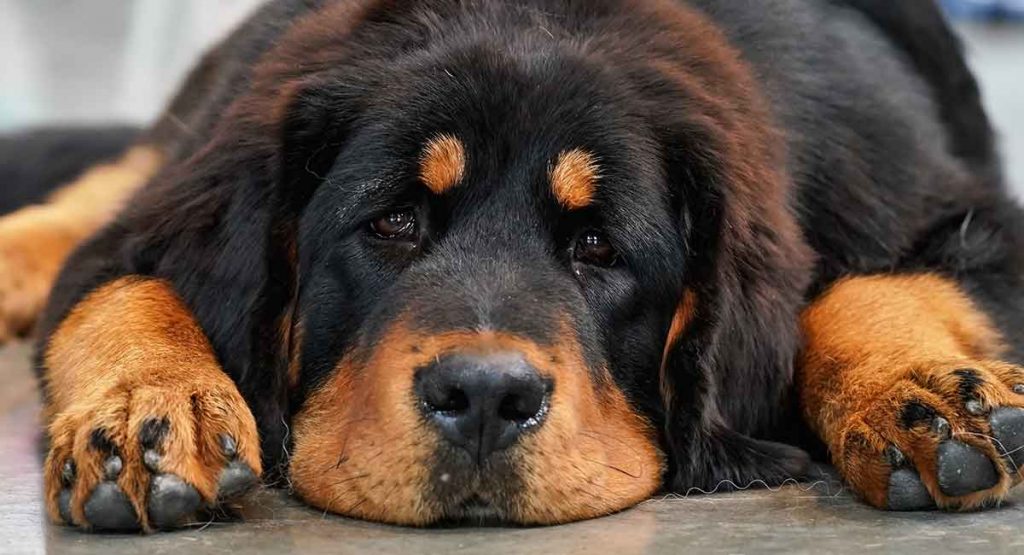 A family room like the kitchen or living room is ideal, with baby gates across the doors.
And their lovely cosy new crate in one corner.
Gentle Introductions
Line your dog's crate with veterinary bedding. Or another bed that is easy to machine wash and hard to chew up. 
Pop a handful of their usual kibble in the middle of the crate.
And leave the door wide open.
Whenever they go in and eat the food, sneak some more into there again when they aren't looking.
This will help them to associate their crate with being a positive place, where enjoyable things happen.
Slow and Steady
The pace that you get your dog used to the crate will be dictated by them.
Rescue dogs vary hugely in terms of their past experiences.
And a very nervous dog might be afraid of their crate if they have had bad associations with them in the past.
But some will instantly love their cosy new den.
Signs your dog is worried include:
Trembling
Ears laying flat or backward
Lip licking
Submissive grinning
Tail tucked between their legs
If your rescue dog shows these signs near the crate, then continue building the positive associations with it before you move on.
Swap kibble for tastier treats like cooked chicken, cheese cubes or bits of sausage.
And even make a trail to the crate, or little piles outside if they are very wary of going near to it.
Closing the Door
When you are happy your dog is going confidently in and out the crate, you can start to shut the door.
The first few times each door closure will be incredibly brief.
Chuck a handful of kibble into the crate with your dog watching.
When they go in to eat it, close the door and open it again.
Do this without pushing the latch, then carry on as normal.
Walk away for a few moments until they are distracted, then do the same thing.
Repeat five times. And if they are not showing any sign of being worried then you can move onto the next step. 
Closing the Bolt
In your dog's vision, throw a handful of kibble into the crate.
When they go in to eat it, close the door, bolt it, unbolt it and open it again.
Repeat five times, and if they stay relaxed looking then you can move on to the next step.
Increasing Duration
Over the next few days you need to gradually increase the amount of time you leave your dog in their crate.
Crate training a rescue dog needs to be done slowly and steadily.
At first you will need to just count to five, then to ten, then to thirty.
Increasing to a minute, then five minutes, then ten.
Gradual Steps
How quickly you increase the increments will depend upon how your dog reacts. 
The hope however is that they will be absolutely fine, because this process is so gradual.
They therefore have no need to feel afraid.
We recommend with a rescue dog that you don't leave the room when they are in the crate at first.
Not until they are happy to nap in there for an hour with you within their view.
Leaving The Room
When your rescue dog is happily napping in the crate for an hour or so once or twice a day with you in the room, it's time to start leaving the room.
Build this up just like you did with the introduction of the crate.
Leave then return immediately a few times.
Before you do so each time, drop a few pieces of their daily ration of kibble through the top of the crate casually.
This will reinforce you leaving being a positive event.
Remember, the crate is a temporary tool.  However well you have done with crate training a rescue dog, that crate should never be used for hours at a time during the day. 
Crate Training A Rescue Dog
Crate training a rescue dog can be done with just the same methods as we use for puppies.
Although it's a good idea to be even more aware of how worried they are, and whether they are feeling unsettled or nervous.
Most rescue dogs will be able to be successfully gradually introduced to a crate, as long as you take it slow and steady.
Readers Also Liked
Get Pippa's free dog training tips delivered to your inbox