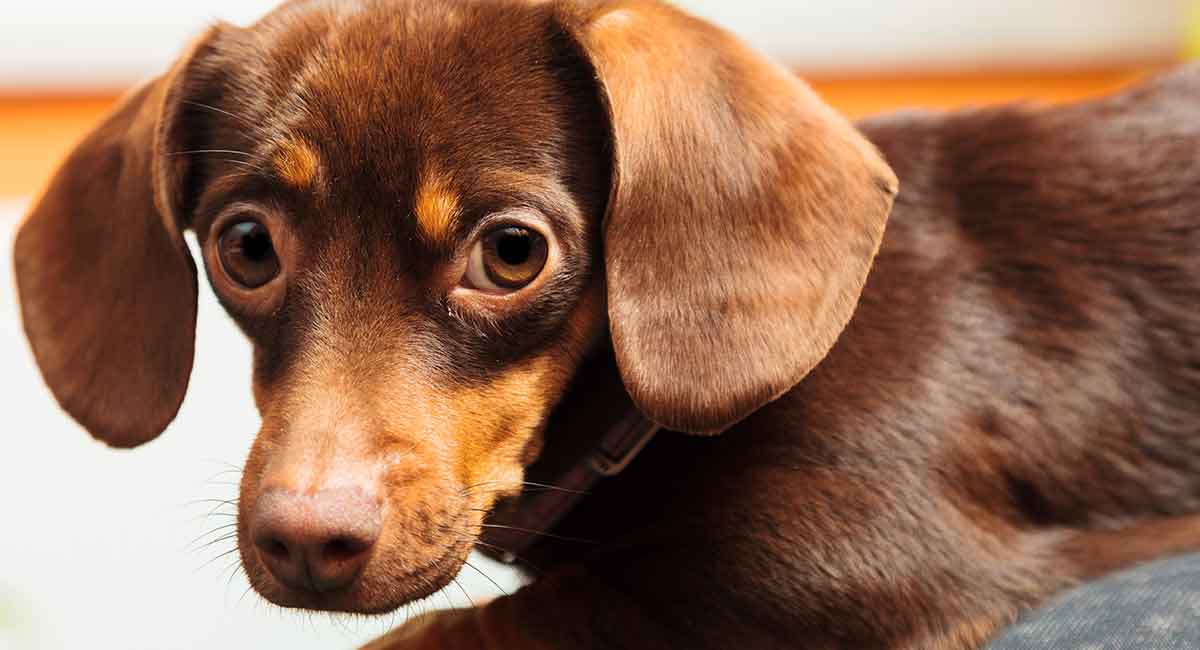 Sometimes just the name of a dog breed is enough to make you want one. Case in point: Chiweenie.
It's a mix between a Chihuahua and a Dachshund. "Cute" doesn't even begin to describe it.
Oh, did we mention that "Mexican hot dog" is another nickname for the breed?
Where Does the Chiweenie Come From?
The Chiweenie can trace his or her breed ancestors back hundreds of years. His Chiweenie many-times-great-grandparents were German hunting dogs, bred to wriggle their way into badger dens and flush out the occupants. They've been part of the American Kennel Club since 1885.
The Chiweenie's Mexican ancestors are even older. The ancient Toltecs – they predate even the Aztecs – had a dog known as the Techichi, which looked a bit like a bulked-up Chihuahua. When the Aztecs came along, they started breeding the Techichi to be smaller.
The Spanish conquistadors arrived in the 1500s to find hardy little dogs living in rural villages. The State of Chihuahua seemed to have a lot of them, so the breed has forevermore been known as a Chihuahua.
Thanks to crossbreeding, you no longer have to decide between these two hardy little dogs.
The Chiweenie can also be a blessing to aspiring dog owners who can't decide between a purebred and a mutt.
Who's Healthier?
There's no secret that it's a topic of debate. Rescue advocates and mutt lovers claim that dogs with ancestors from multiple breeds are less prone to genetic disorders. Breeders and breed-loyal owners, meanwhile, claim that purposeful breeding can help to weed out undesirable health problems.
The truth is, there's no clear answer.
A 2013 study examined the veterinary records of 27,000 dogs. Researchers looked for incidences of 24 genetic conditions. Among those:
1 disorder was more common in mixed-breed dogs
10 disorders were more common in purebred dogs
13 disorders were equally common in both groups.
The current trend toward crossbreed dogs let you get the best of both worlds. You get two breed histories that can balance out the genetic risks of one or the other, while at the same time staying clear of the disease predispositions of other breeds.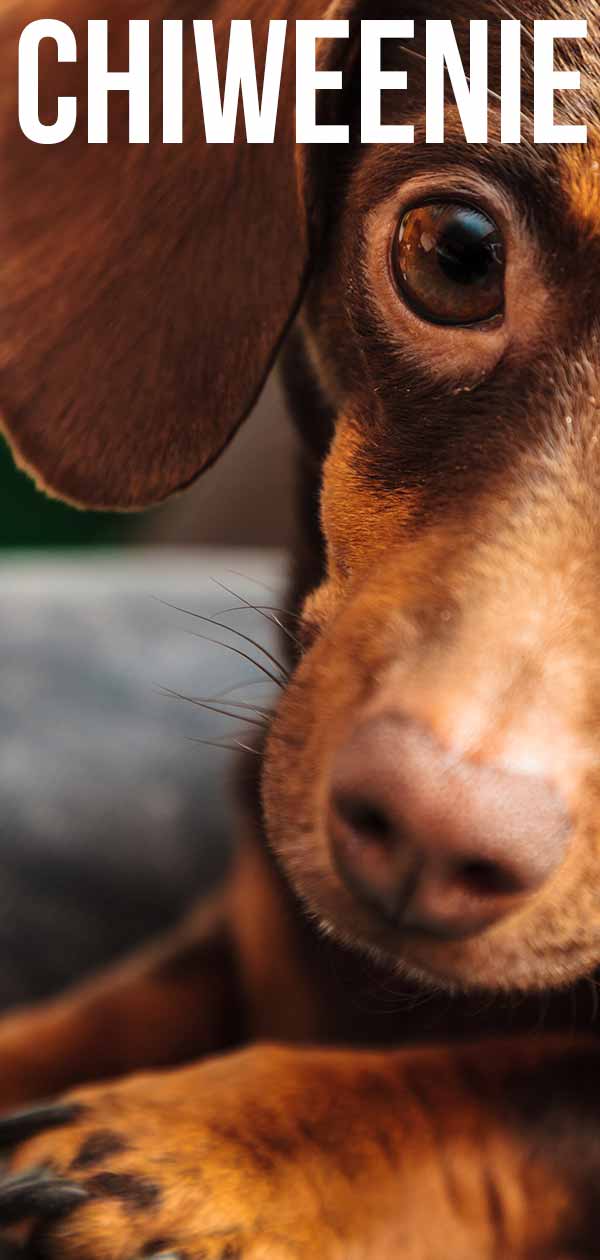 Fun Facts About the Chiweenie
The dog's Chihuahua cousins have had starring roles in the films Legally Blonde, Sex and the City, and of course, Beverly Hills Chihuahua.
The Chihuahuas are the minor-league baseball team in El Paso, Texas.
Pictures of dogs that look a lot like Chihuahuas are prevalent in ancient Mexican paintings.
Don't forget the Dachshund! They were called Liberty Hounds in the United States during World War II because anything German received a poor welcome during those years.
But the Dachshund has gotten a lot of love as well. Celebrity owners include:
Artist Pablo Picasso
Newspaper baron William Randolph Hearst
Actress Mary Tyler Moore
Hockey legend Wayne Gretzky
Famed military leader Napoleon Bonaparte
Chiweenie Appearance
Chiweenies can look like pretty much any combination of Chihuahuas and Dachshunds that you can imagine.
Since both parent breeds are petite, your Chiweenie is guaranteed to be a little dog. If yours gets the Dachshund body, then you'll get a long, little doggy.
Other Dachshund features that you might see include:
A strong musculature
A body set low to the ground
Dark, almond-shaped eyes
Rounded ears set close tot he top of the head
A slightly arched skull and finely formed muzzle
A wide jaw with a powerful scissor bite
Short, long, or wire hair in a broad range of color possibilities
If the dog grows to have the weight of a standard Dachshund, it will probably weigh between 16 and 32 pounds. But if he or she is sized more like a miniature Dachshund, it may never grow beyond 11 pounds.
The Chihuahua is even smaller, likely to be no more than 6 pounds. If your dog has Chihuahua and miniature Dachshund heritage, he or she will be tiny.
The Chihuahua line may also contribute:
A rounded skull
Full and wide-set eyes
Large, erect ears that rest at about a 45-degree angle to the head
Relatively short and pointed muzzle
A well-balanced body with level back and well-developed chest
Soft coat of short or long hair
Almost any color – including blue!
There are innumerable ways in which these breeds can combine, but the whole will always be greater than the sum of its parts.
Chiweenie Temperament
Your Chiweenie comes from a long line of bold little dogs. Dachshunds are known for being brave, energetic, and eager to get themselves into situations that they can flush out prey.
Chihuahuas are mostly known for pride and bravado, looking more interested in admiration than in actual work. This inspires some fun name ideas.
Both breeds are fiercely independent but like many small dogs, they can sometimes just be fierce. A 2008 review of data showed that the Chihuahua and the Dachshund scored higher than average for aggression levels toward humans and dogs. They also emerged as two of the six breeds most likely to bite or attempt to bite humans.
Researchers found that both the Chihuahua and the Dachshund were two of the three most likely breeds to be aggressive across many different situations. They are highly territorial and inclined to bite strangers, owners, and other dogs. Many of these bites may be anxiety based, since both breeds ranked high for fear behavior.
Of course, just because they may be snappier than other dogs doesn't mean that all Chiweenies will be nasty. Owners that are good about socializing and training their dogs can end up with loving, albeit energetic, family pets. And even if they do snap, Chihuahua and Dachshund bites pose a relatively low risk of serious injury because they're so small.
But that doesn't mean that you should take their aggressive tendencies lightly. If you have small children, you might want to choose another breed.
Training Your Chiweenie
You'll have to spend some time teaching your Chiweenie not to bark since both the Chihuahua and the Dachshund have barking bred into them.
Likewise, because of the parent breeds' tendency to aggressiveness, socialization is crucial. Take your Chiweenie out for walks instead of just turning them out in the yard, or take them to a dog park. The more you expose your dog to new situations, people, and other dogs, the less likely he or she will be to show aggressive tendencies.
Chiweenie Health
Since both Chihuahuas and Dachshunds live an average of 13 years, a healthy Chiweenie can be with you for a long time. Unfortunately, both breeds have their share of health problems.
Chihuahuas have a particularly high risk of cardiovascular death Also, as very small breeds, they are predisposed to tracheal collapse and patellar luxation.
Small dogs like the Chihuahua are also prone to necrotizing meningoencephalitis. The latter is a serious neurological condition that can cause seizures, blindness, and other dangerous symptoms.
Make sure that dog parents with Chihuahua heritage do not have family histories of any of these conditions. Request testing when possible.
Dachshunds, meanwhile, carry a risk of intervertebral disc disease and other back issues. They are also at risk of several eye problems including progressive retinal atrophy (PRA). Make sure your Chiweenie's parents have undergone testing for these conditions.
You'll also want to watch your dog's neurological symptoms. The same study that connected Chihuahuas to cardiovascular problems also ranked the Dachshund for highest risk of neurological fatalities.
On the plus side, the Chiweenie is relatively easy to groom and doesn't need excessive amounts of exercise. Chihuahua breeds do need to eat often to avoid dangerously low blood sugar, but any Chiweenie with a Dachshund body shape should eat a well-balanced diet and keep a controlled weight to avoid back issues.
Do Chiweenies Make Good Family Dogs?
Thoroughly trained Chiweenies can grow up to be well-behaved, but there's always a risk that their anxiety will take over if they feel threatened. Small kids can make any little dog feel threatened.
Young children can also injure the dog. Chihuahuas are fragile-bodied dogs, and a small child doesn't have the muscular control to avoid dropping the dog or squeezing him or her too tightly. For everyone's safety, families are better off not taking on Chiweenies.
Rescuing a Chiweenie
If you're madly in love with the Chiweenie and don't have small children, rescue can be the way to go. Health problems are easier to see in adults, and you're not encouraging the breeding of unhealthy dogs.
Try calling Chihuahua and Dachshund rescues (mentioned below), or just google "adoptable Chiweenies" and see if you have any luck.
Finding a Chiweenie puppy
If you want a puppy, keep in mind that this is not a situation when Googling will cut it. Take the time to find a respected and ethical breeder, and avoid puppy mills and pet stores at all costs! Dogs from these backgrounds have an increased risk of psychological, social, and physical problems.
Raising A Chiweenie Puppy
Perhaps the most important part of raising your puppy is potty training. It starts from day one and requires lots of time and attention, so get your hands on a good guide and follow it.
Potty training can be particularly challenging for owners of small-breed puppies. Your Chiweenie pup will have an exceedingly small bladder and minimal control over it. They'll have to go immediately more often than you'd expect, so take them out often.
Meanwhile, make sure you're socializing your dog and encouraging good behavior.
Remember that your Chiweenie is likely to have a delicate temperament, so avoid punishment and stick with positive behavioral reinforcement. If you want to keep your Chiweenie out of trouble, you'll need him or her to respect you and want to obey you. Positive training will help with that.
Pros and Cons of Getting A Chiweenie
Cons:
Chiweenies aren't great for homes with little kids. Either could injure the other.
Chiweenies can have unfortunate health histories. You can find a healthy one, but you'll need to do a lot of history che cks.
The Chiweenie's parent breeds are both known for aggressiveness. If you get one, you'll be spending a lot of time on socialization and training.
Pros:
Chiweenies go anywhere! You can take them places that a big dog wouldn't be able to go, simply because you can carry them.
Chiweenies can be great dogs for apartments or condos.
Similar Chiweenies and Breeds
Even if you decide against the Chiweenie, you can still get the cute factor. Beagles, Yorkshire terriers, and Boston terriers are all adorable little dogs with good life expectancies.
Consider one of these breeds, but do your research! All purebreds have their own pros and cons.
Chiweenie Rescues
Committed to getting a Chiweenie? Here are a few rescue sources to get you started.
The Chihuahua and Small Dog Rescue (USA)
Chihuahua Rescue UK
Canadian Chihuahua Rescue and Transport
Chihuahua Rescue Australia
Dachshund Rescue of North America
Dachshund Rescue Australia
Do you know a Chiweenie, Chihuahua, or Dachshund rescue in the USA, UK, Canada, or Australia? Comment below and add them to the list.
Is A Chiweenie Right For Me?
A Chiweenie won't thrive with just any owner, but you may be just the person that some little guy or girl needs.
You could be a good fit if you're an adults-only household, or at least if your children are older. You'll need to be a diligent and consistent trainer, not to mention patient with excitable dogs.
If this sounds like you, some Chiweenie out there might be waiting for your call.
Get Pippa's free dog training tips delivered to your inbox