Capturing in dog training is a simple and useful technique.
Let's say you are observing your dog.
He is wandering around the kitchen looking for spilled food and other interesting smells.
After a while, he decides it's probably a good time to sit down and scratch his ear.
Watch closely
You are watching him closely and as soon as his bottom hits the ground you shout YES!
He stares at you in alarm, but before he can conclude you are losing the plot and return his attentions to his ear, you produce a nice piece of his favourite french cheese from your pocket.
He eats the cheese, snuffles around on the floor for crumbs, then remembers his ear problem.
Once again, as soon as his bottom hits the ground you shout YES!  And produce more cheese.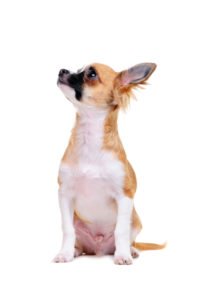 Got it!
He is just about to attend once more to that itch in his ear, when a light bulb comes on in his head.
He turns and looks straight at you and 'sits'.
You shout YES and give him his cheese.
Within two minutes you are throwing cheese, and he is throwing 'sits' like they have gone out of fashion.
This is capturing in dog training.
Mark and reward
Of course you shouldn't really 'shout' but I'm just emphasising the point a little.
Capturing in dog training is the most basic and simple form of mark and reward training.
You take a behaviour that dogs do often and naturally, give a 'marker' signal when they do it,  and follow the marker with a reward.
Within a short space of time, the dog is repeatedly offering the behaviour and you can then give it a name. Like SIT.
A building block
Capturing is the building block of more complex behavioural modification technique known as 'shaping'.
It is a neat and simple way of saying to the dog, "I like that!  That thing you did just then.  I like it very much. In fact, like it so much I am going to give you something really nice, just because you did that."
Capturing is a bit like photography.  You are watching and waiting for the right moment to shoot.
Only in this case you can mark with a word or other sound, not just with a button.
Capturing in dog training does however have its limitations.
It is a good way of establishing some new behaviours, but is less useful for behaviours that are offered less frequently by the dog.
You can wait quite a long time for  a restless dog to lie down for example, or to touch an object, and might be better off shaping or luring these behaviours.
Next time, we are going to look at 'shaping' – so check back soon!
Further reading
You can buy The Happy Puppy Handbook from Amazon by following this link. If you do, Dogsnet will receive a small commission which is greatly appreciated and won't affect the cost to you!
Get Pippa's free dog training tips delivered to your inbox