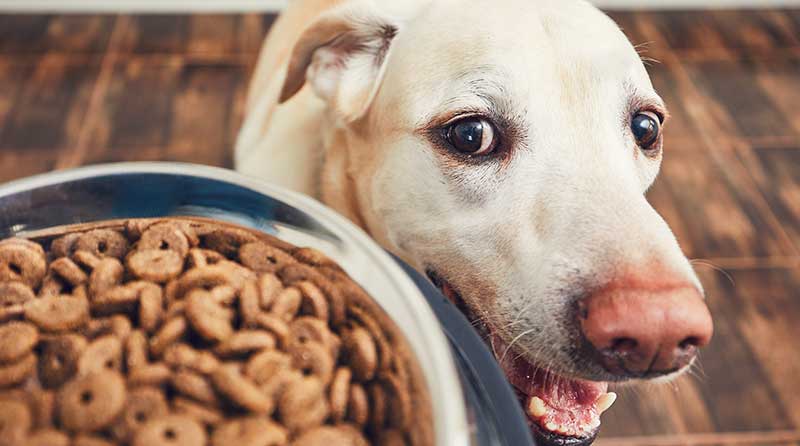 All modern dog trainers use food in training. It's no longer considered cheating, or for 'softies' only.
Top competition dogs all over the world are trained using food and toys as are service dogs, military dogs and so on. But what if your dog isn't interested in food?
What about toys?
Toys are useful training aids, but they cannot replace food in training. Especially at the beginning.
That's because food is so quick and easy to deliver and consume. Fortunately all dogs need to eat in order to survive.
My dog won't work for food
There is no such thing as a dog that cannot be trained with food. Though it isn't uncommon to find dogs that are not highly motivated by food. They pick at their dinners, or turn their nose up at treats.
Obviously all dogs have to eat or they would die, so food motivation is there in your dog. You just need to get at it! And give it a boost.
There are a number of factors that can interfere with food motivation in the short term. But these can all be remedied. They include bodyweight, mealtimes, treat value etc.
Your dog's weight
Dogs that are overweight may be less hungry than dogs that are slim. It is important that your dog is the correct weight anyway for health reasons, but you'll need a dog with a decent appetite to train them.
So the first step is to bring your dog's weight down to normal for their breed and height.
Doggy diets
After a quick check up with your vet, it's usually fine to put an overweight dog on a very simple regime of two-thirds rations.
Measure out what you normally feed your dog and remove a third of that quantity. So a dog that was eating 12 ounces of kibble would now be fed 8 ounces.
Keep going with the two thirds of normal rations until you can see a nice waist on your dog and feel their ribs when you press firmly along their sides. Increase the quantity a little when your dog reaches the desired weight.
Snacks
It goes without saying that no diet will work if the dog is being fed between meals.
A dog that receives snacks throughout the day will be far less motivated to earn food than a dog that is not fed snacks between meals. In the same way that if your employer regularly popped in and gave you a big chunk of cash (no strings attached) on a Sunday morning while you were having a lie in, you'd be less likely to want to go to work on a Monday.
Hunger
Some dogs are ready to eat all the time. For others, that hunger only builds up around mealtimes.
If your dog falls into the only hungry at mealtimes group, you need to train before you feed.
Don't train your dog unless they have not eaten for at least six hours. So if you feed morning and evening, then training sessions need to be in the afternoon.
Treat value
Some dogs are not particularly switched on by the thought of kibble. Though this is less likely if the above factors are all resolved.
For these dogs you'll need to start the training process with higher value treats. So, we're talking chunks of juicy beef steak or roast chicken here.
Don't worry, you won't be tied to the stove indefinitely!
Habit
Eating outside of mealtimes and working for food are habit forming. The dog that needed big chunks of juicy chicken to get them motivated at the beginning of a training course, won't always be that way.
Once a dog has learned to work for food, they will work for lower value treats.
Dog training with food – the future
Don't be tempted to try and avoid the use of food in training. Training with food is the future.
There are still some old school trainers that get upset by the idea of using food in training, or that confuse bribery with reinforcing dogs with food
But the next generation of dog trainers is rapidly showing the world what can be done with force free dog training.
Dogsnet Online Dog Training
If you would like to learn how to motivate your dog without force, fear or intimidation. Join the Dogsnet Online Dog Training Program.
Check out our training page for the next course dates
Happy Training!
Get Pippa's free dog training tips delivered to your inbox