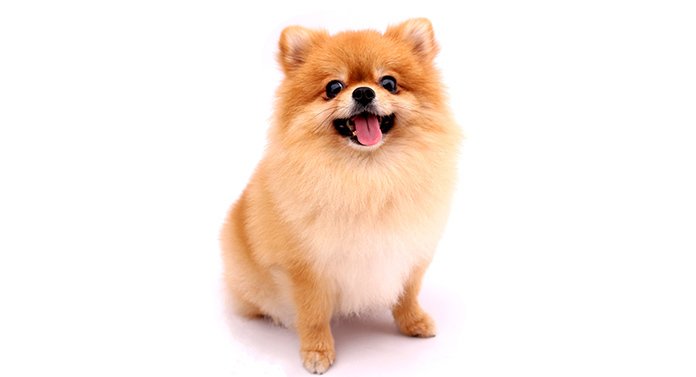 Are teddy bear dogs easy to train, or are they a bit of handful?
Teddy bear dogs are not necessarily any easier, or harder, to train than your average dog.
Because they aren't one specific breed!
A teddy bear dog isn't an official definition of a type, so they can vary quite a lot.
They aren't a registered breed, and a range of dog crosses could be given that label.
But you can predict some things about how trainable they might be, based on what we know about the sort of dogs that are bred to be teddy bear dogs.
What are teddy bear dogs?
A teddy bear dog is the cute description for a dog that looks a bit like everyone's favorite soft toy.
It's not an official term, and is used for Pomeranians, Poodle mixes, and any other toy sized dog with an epic fluffy coat!
It's hard therefore to make generalizations about teddy bear dogs' personalities, or indeed their intelligence.
The only thing we can say for certain they will be is small, and probably bred for their looks.
Which does potentially have an impact on some areas of training.
What makes training hard?
There are a few factors that can make training various things harder or easier with certain types of dog.
Here are a few common examples:
Size can impact potty training
Independence can make recall trickier
Prey drive can make proofing more challenging
Food motivation helps in all reward based training
Small dogs have small bladders
Teddy bear dogs are always smaller breeds or crosses, and as such can struggle a little more with becoming clean in the house.
Because size matters when it comes to potty training a puppy.
Tiny toy dogs have tiny bladders, they need to pee more often and can hold less water.
This doesn't mean you should give them less to drink, just like any other dog they should have access to water whenever they want it during the day.
But it does mean potty training can take a little longer, and perhaps requires more focus than it does for a larger dog.
Independence
Some breeds are also more cooperative than others, because they have been selectively bred for generations to work alongside their handlers doing jobs.
Or to be companions around the home.
Others are more independent, because they have been bred to range further afield or just haven't needed to work so closely with humans.
The kind of dog breeds and mixes that are described as teddy bear dogs are often bred for their looks and as companions.
This doesn't mean they are stupid or unable to learn.
But it might mean that they have less of a natural inclination to hang onto your every word, or stick solidly by your side.
Teddy bear dogs are often bred as companions, and so on balance might be a little less independent than some other dogs.
Prey drive in teddy bear dogs is likely to be low
Dogs bred for hunting purposes can have a high prey drive.
This means that they find the local wildlife incredibly exciting, and want to chase anything that moves.
Which is a challenge for training, as the chase is more motivating than any reward you could give them.
This means you need to very carefully build up to these incredibly enticing distractions with every skill you train.
You are unlikely to have this issue with a teddy bear dog, as most of the breeds used for these fluffy cuties don't come from hunting lines.
What makes training easy?
The right methods and the right motivation make training a dog as simple as it can be.
And so can setting good foundations with your teddy bear puppy, and creating good habits.
From the day your pup arrives home, it is worth having a plan for training.
And a big part of this is making use of that all powerful tool – food!
Dish out their daily kibble rations at the start of the day, and try to use up as much as possible in training.
This doesn't have to be a big deal
Every time your puppy makes eye contact with you, hand her a piece.
When she keeps all her paws on the ground instead of jumping up, hand her a piece.
If she lies down to relax next to you, pop a piece calmly between her paws.
Basically, every time your pup does something that will make them a nice, calm, well mannered member of the household, make sure you're right there to reward her.
Yum, dinner!
One of the great motivators for every living thing is food.
But some are more naturally inclined towards it than others.
Take the Labrador for instance.
Famed for their keenness for kibble, these dogs will hang onto your every word for the chance of a mouthful.
Other dogs, like Whippets, might turn their nose up and wander off unless it's something super tasty.
Ask your puppy's breeder how keen their dog is on their dinner!
Rewarding your teddy bear dog
The right rewards for teddy bear dogs are mostly going to be food based, but can also be toys or games depending upon your dog's personal preference.
And that's the thing with rewards, we don't get to pick them!
We might love our dog to work for hugs and snugs alone, but she is very unlikely to feel inclined to keep trying to please you without something a bit more substantial on offer.
For simple indoor games a portion of your dog's daily kibble can work really well as training treats.
When you are proofing your cues – adding distractions, distance or duration – then you might want bigger rewards like bits of cooked chicken or cheese.
A game of tug is incredibly rewarding to many dogs, so if your dog loves to play then this can be a great reward too.
But stick to food for the most part, and if you are struggling to motivate your dog time your training sessions for when she is hungry!
Are teddy bear dogs easy to train?
The easiest dogs to train are those that love human companionship, and are very motivated by food.
Many of the breeds and mixes known as teddy bears will fall under at least one of these categories.
Get your training methods right, and keep them motivated, and you'll raise a well behaved and very bonded dog.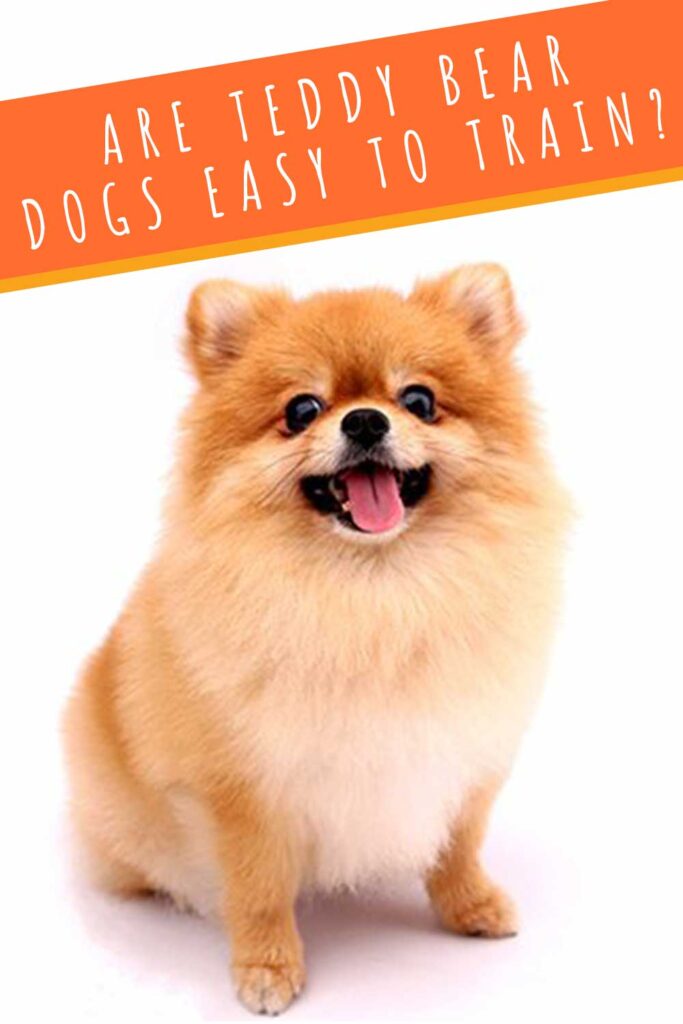 Get Pippa's free dog training tips delivered to your inbox