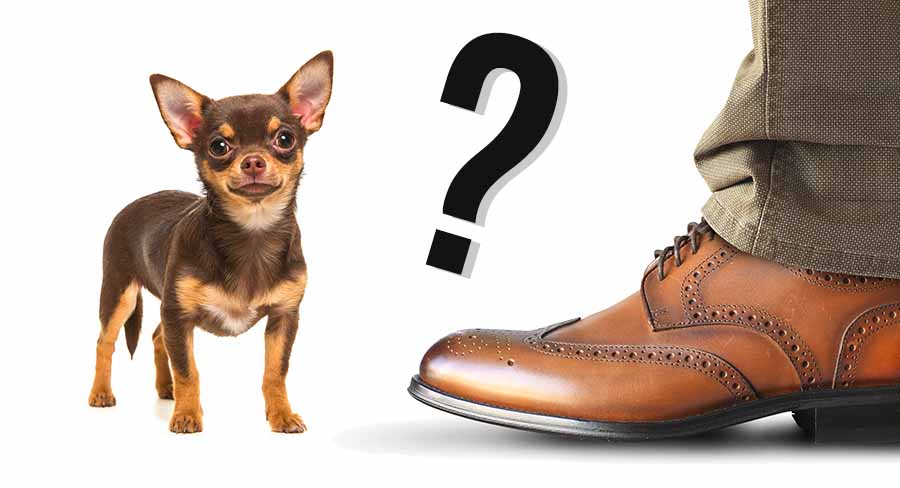 Why are Chihuahuas so small? Chihuahuas are the poster dog for toy breeds! They're well known for their tiny size, and this trait is a huge part of their popularity. But, why is this breed so tiny? And were they always so small?
Over time, Chihuahuas have been bred to create smaller and smaller puppies. They actually descend from larger dogs. And, whilst their tiny, modern size is cute, it requires gentle handling and is associated with a number of serious health issues.
Chihuahua Size
If you haven't seen a Chihuahua in person, it can be hard to imagine exactly how small they are! But, this breed is so tiny that they became trendsetters in the early 2000s as 'handbag dogs' – aptly named because they are small enough to be carried around in a handbag.
When fully grown, a Chihuahua will measure somewhere between 5 and 8 inches at the withers. They will weigh no more than 6 lbs, placing them solidly in the toy dog breed category. But, though they might be tiny, they are well known for their big personalities.
Why Are Chihuahuas So Small?
It might come as a surprise to learn that Chihuahuas haven't always been as small as they are today. In fact, the Chihuahua breed descends from larger, heavier dogs – the Techichi. These dogs were popular among the Toltecs in Mexico. They were bred to be smaller by the Aztecs following the 12th Century. And, since then, they've grown in popularity around the globe.
So, Chihuahuas descend from slightly larger dogs, and get their current size from targeted breeding to fit with breed standards.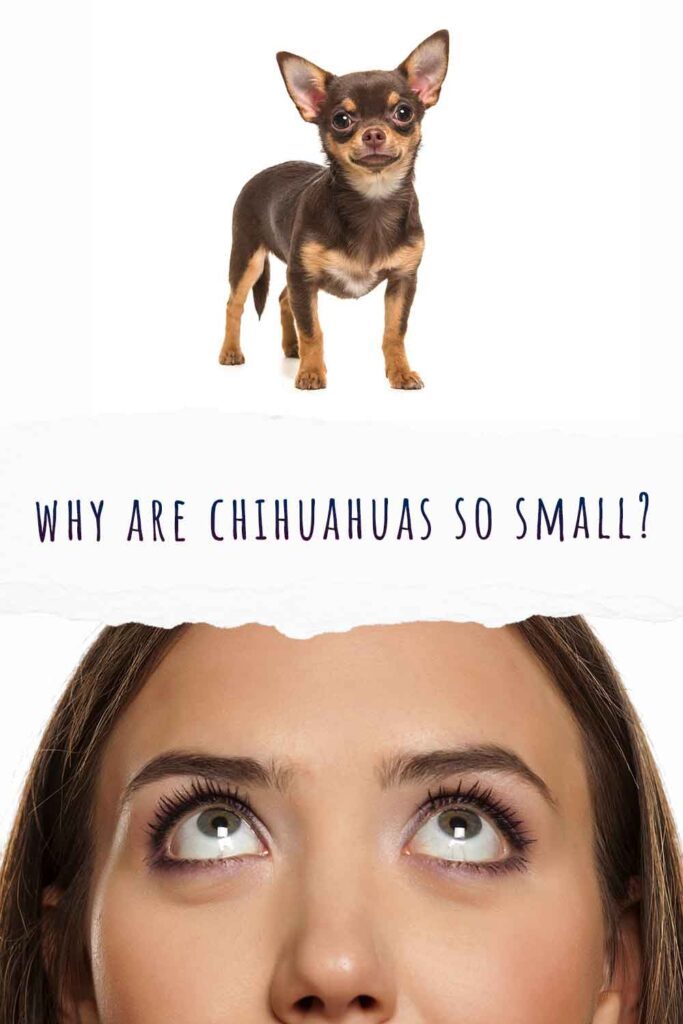 Types of Chihuahua
According to the AKC, there is only one size for Chihuahuas. They can be 5-8 inches tall, weighing no more than 6lbs. But, they can come in smooth and long haired varieties. Long haired varieties will still fall into this same size category, but their long fur can make them appear a little larger than their smooth-coated counterparts.
Chihuahuas also come with different head shapes. These are apple head (rounded head and slightly shorter muzzle) and deer head (longer head and no slope on their nose). Many Chi enthusiasts note that deer head Chihuahuas often grow slightly larger than their apple headed cousins.
Teacup Chihuahua
Another Chihuahua variety is the teacup Chihuahua. But this type of Chi is not accepted by the AKC. They are also sometimes called micro Chihuahuas. These dogs are even smaller than a regular Chi – so small that they could feasibly fit inside a teacup. Often, they will be shorter than 6 inches tall, weighing as little as 3 lbs when fully grown.
But, sadly, whilst some people may find these tiny dogs appealing, their tiny size is linked to a large number of very serious health issues. These problems include bone fragility and growth issues, soft spots on the head, and more.
Size and Health in Chihuahuas
The small size of Chihuahua dogs is very popular, but sadly is associated with quite a lot of health issues. Here are some of the most common size-related issues that Chihuahuas may experience:
Bone fragility
Soft spots on head
Seizures
Heart issues
Dental problems due to overcrowded teeth
Patellar luxation
These problems are common among all toy breeds. They are a particular risk for teacup varieties. If you're ever concerned about the health of your Chihuahua, you should take them to your trusted veterinarian for a check up.
Do Bigger Chihuahuas Exist?
So, is it possible to find Chihuahuas that exceed the AKC size breed standards? Some purebred Chihuahuas will naturally fall outside of the size restrictions imposed by the breed standard. There's nothing wrong with this, but the dogs will be unable to compete in AKC shows.
When searching for Chihuahuas that are larger than standard, most people resort to mixing breeds. They combine Chihuahuas with a slightly larger, but similar dog, to produce a mixed breed puppy with Chihuahua traits but a larger appearance. However, inherited traits can be quite unpredictable. So, owners must make sure they're happy with any possible outcome.
Why Are Chihuahuas So Small?
Chihuahuas are popular toy dogs and come in even smaller teacup varieties. Their size has been standardized over centuries because many people simply find smaller dogs cuter. They're also easier to pick up, take up less space in your house, and have lower requirements for exercise and food. So, for many people, a smaller dog is more convenient than a larger dog. However, it's important to remember those potential health issues which are linked to such extreme sizes, particularly in the teacup Chihuahua.
Readers Also Liked
References and Resources
Get Pippa's free dog training tips delivered to your inbox