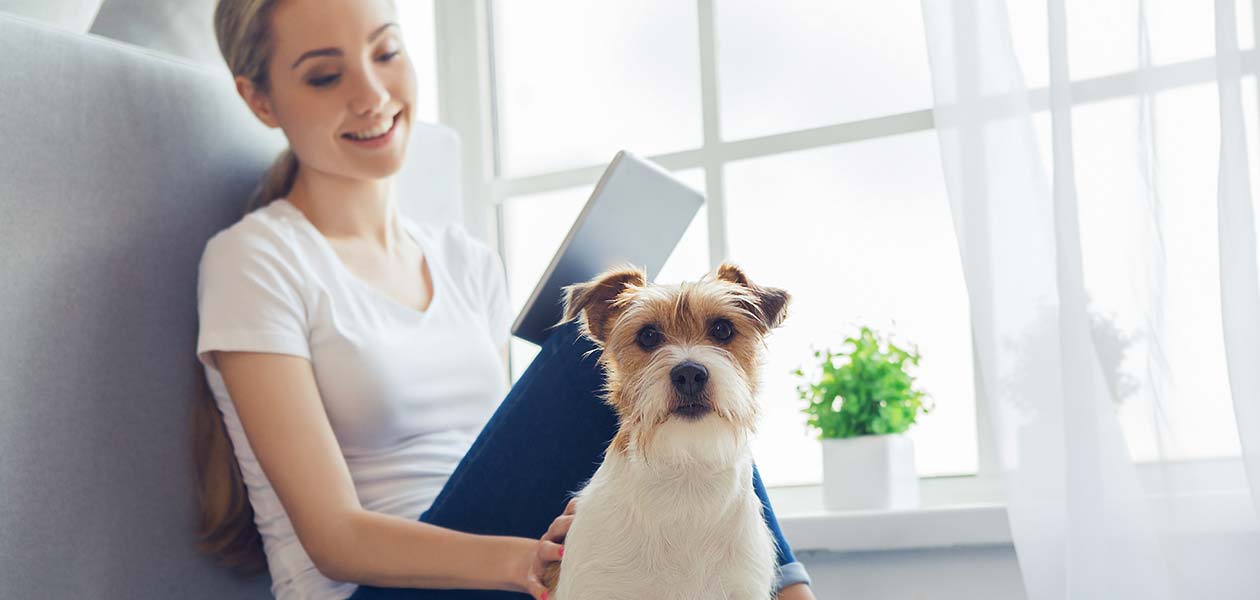 For millions of dog owners, dog park closures at the moment are leaving a worrying gap in their pooch's daily routine.
We're on hand to fill that empty space with alternative creative, resourceful, stimulating and tiring doggy activities.
How can you replace a trip to the dog park?
For millions of dogs, a trip to the dog park is a regular and much-anticipated part of their daily routine.
This is especially true for all the dogs living in cities and densely built up areas, where alternative opportunities for exercise off the lead are few and far between.
Once through the gate, dogs and their pals can run, play, socialise and train.
Even though a wild half hour in the dog park isn't a substitute for a good walk and time spent interacting with their owner at home, it's something lots of dog owners rely upon to give their pups a rich, rewarding, and well-rounded day.
So what else can fill the gap when it's not available?
What to do when the dog park closes
Five years ago, the National Recreation and Parks Association estimated that there were 1,200 dog parks in the U.S., and that the number was still growing.
But at the moment, many of them are shutting their gates, without being able to say for sure when they'll reopen again.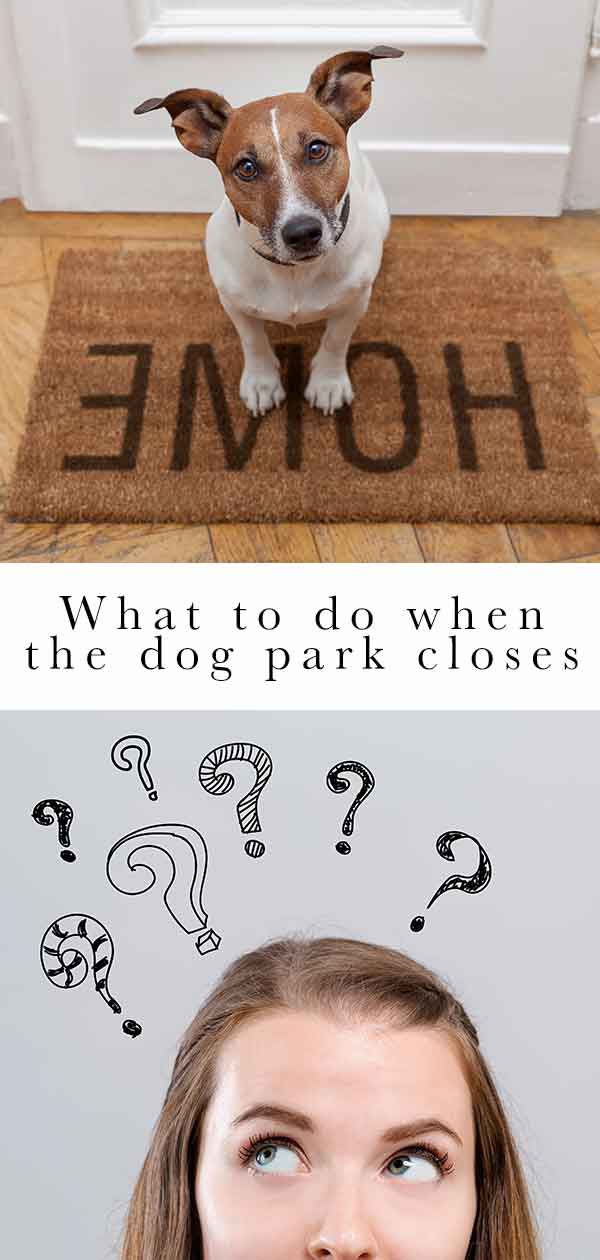 This is leaving swathes of pet parents at a loss for how to burn off their pups' energy.
Especially (again) in urban areas.
City dogs and their owners are especially hit by the closure of dog parks because:
City dwellers are less likely to have a garden where their dog can cover as much distance or build up as much speed as they do in the dog park.
Dogs and humans are often mismatched in terms of stamina – on a leashed walk, a person is usually ready to call it a day and head for home far sooner than their dog.
Leashed walks in urban areas make it harder to maintain social distancing within the confines of the sidewalk.
Here are our top five tips for overcoming the disappointment and still giving your dog all the exercise and enrichment he needs when the dog park closes.
1. Fit in whatever walks you can, but don't sweat the distance
Check your local rules on going out for exercise, and if you can, take a short walk or two with your dog on the lead.
If you can only go out for exercise once a day, consider exercising separately from other members of your household and at different times, so you can each take the dog out.
Early morning and late evening are likely to be the quietest times outdoors, but make sure someone knows where you're going and what time you'll be back if you're going out after dark.
2. Take up sniffy walking
If your dog is happy to go for a jog, and you've got the space, then great! But a great alternative is "sniffy walking".
Dogs uncover a fantastic amount of information with their noses – about other dogs who have been there before them, other animals, people, and vehicles. Not to mention the smells from other places that those passers by brought with them!
Thoroughly exploring, gathering, decoding, and sorting all that information is a busy mental activity for your dog – like reading a newspaper or catching up on a month's worth of social media for us.
We get used to hurrying our dogs along when we've got somewhere to go, and reward them for ignoring distracting smells.
But now we don't have anywhere to be, it's a great opportunity to really let your dog indulge his number one sense.
And you might be surprised how much it wears him out!
3. Do your exercise indoors
Last week we published an article all about how to help your dog get the exercise they need without even leaving the house.
If you missed it then, take a look now!
4. Make puzzle toys with things you already have at home
Puzzle toys are a great way to engage the curious and problem solving parts of your dog's brain.
There are some brilliant purpose built puzzle feeders available to buy.
But for lots of dog owners, extra expenses simply aren't an option at the moment.
Here are two ideas you can almost certainly recreate using things you already own:
Food parcels
You will need:
your dog's regular kibble
extra fillings such as a little grated cheese or carrot (optional)
wrapping materials such as old magazines or newspapers, old sheets or towels, inner tubes from toilet rolls, and empty cardboard boxes (eg. cereal packets)
The objective here is simply to hide your dog's meal inside several layers of wrapping, so that they have to work to get it out.
For example – tear a strip of newspaper roughly the width of a toilet paper tube. Scatter some kibble along the length of it, then carefully roll it from one end into a kind of paper-and-kibble jelly roll. Stuff it into a toilet paper tube, and fold in the ends. Chuck it to your dog.
You can make this game harder or easier by varying the layers.
If your dog would make a mockery of the example above, try loosely rolling their kibble in an old sheet or towel and tying the whole thing in a pretzel-type knot.
Alternatively, if your dog gets frustrated, make it easier by filling a box with scrunched up paper and sprinkling the kibble in on top, so they have to forage about to find it.
Always supervise your dog when they're eating in one of these ways, to make sure they don't eat the packing.
Hit the bottle
A great low budget alternative to the awesome Kong Wobbler is putting your dog's kibble into a plastic bottle without the cap screwed on.
To avoid contamination with nasties, use bottles which used to contain drinks, rather than bottles which used to contain e.g. cleaning products!
Slightly rigid milk and juice bottles tend to perform better than flimsy soda bottles, but you can experiment.
Let your dog see where their food is going, and then work out how to get it back out again.
If you have tension rods in your home which you can repurpose, and milk bottles with handles, try suspending the bottle in a doorway so your dog needs to make it spin to get the food out.
Both of these feeding games wear your dog out by challenging their mind, but also burn off a surprising amount of physical energy!
5. Use training to take their mind off things
More than anything, many dogs simply want to be occupied.
They have nimble brains, and a strong urge to interact with other dogs and people.
Dog parks are one way to achieve this, but don't underestimate how much you can also accomplish at home.
Even if (and I really mean this!) you're trying to juggle working from home and looking after cooped up kids as well.
Our Foundation Skills training course only takes up 10 minutes of your day, but gives your dog a rich opportunity for playing, problem solving, and spending time with you.
If you have older kids or other adults at home with you, encourage them to follow along too, and deliver their own mini training sessions.
If your dog has already nailed the basics, try proofing your commands against different distractions (use the TV, or rope in your kids to help).
Or you could even use 10 minutes a day to work on simple tricks, and see how many you can master in time to show off when the dog park reopens!
What to do when the dog park closes
For many of us dog parks are a fail safe way of exhausting some of our pet's physical and mental energy.
Since dogs are enormous fans of predictability and routine, it's understandable for them to become agitated and out of sorts if your regular habit of going to the dog park suddenly has to stop.
But they can adapt to new routines, and in fact lots of activities offer your dog the same mental benefits as a trip to the dog park.
In particular, taking ten minutes a day to play fun training games is a great way to reinforce your dog's bond with you.
In the long term, whilst not being able to visit the dog park is challenging, making yourself the source of all the most fun experiences in your dog's life will likely result in them being more attentive and responsive to you.
Which is any dog lover's dream!
How are you distracting your dog during lock down?
Let us know in the comments box down below!
Get Pippa's free dog training tips delivered to your inbox