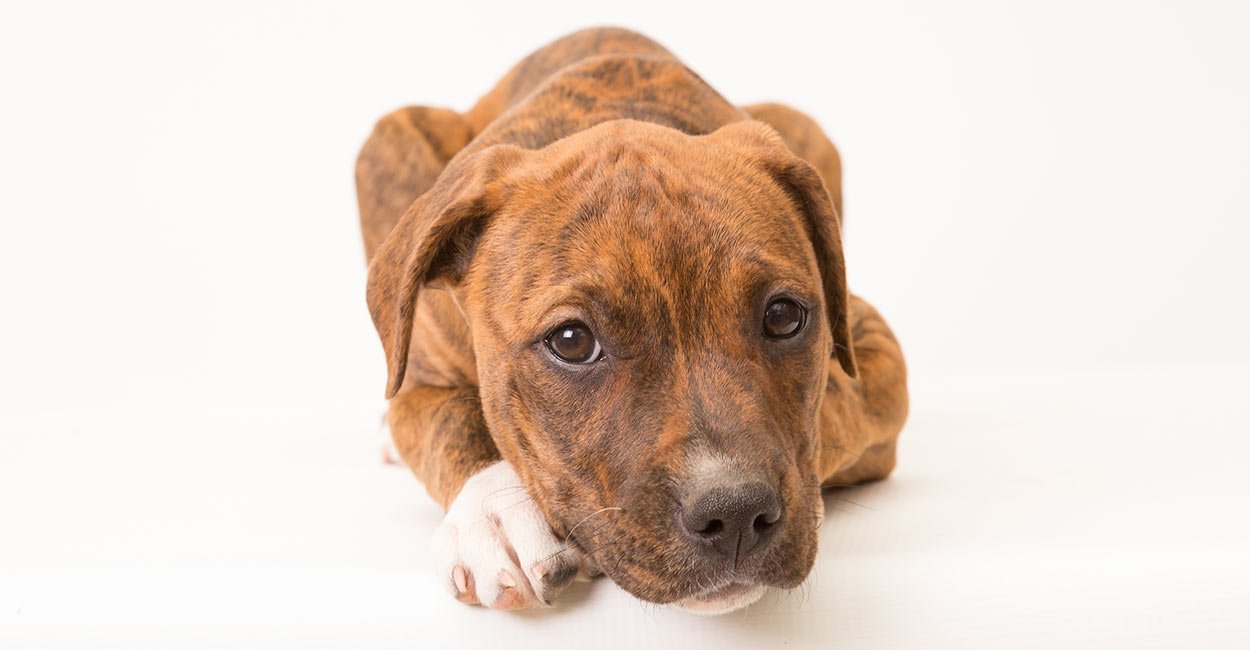 Puppy essentials include food, bowls, a place to sleep, and plenty of ways to keep them safe and out of trouble. From a cosy den to a bunch of fun toys.
Bringing home a new pet is fun, but it's can also be stressful. So to make life a little easier we've compiled this simple list, to help you get your gear, and your house, in order!
A little preparation can make the transition to your new life during those first few days so much simpler.
Our puppy essentials list includes:
Crate
Bedding
Indoor playpen
Outdoor playpen
Baby gates
Harness
Leash
Food
Bowls
Toys
Let's dive into those in more detail, and see where you can pick them up!
Products included in this article were carefully and independently selected by the Dogsnet team. If you decide to make a purchase from one of the links marked by an asterisk, we may earn a small commission on that sale. This is at no extra cost to you.
Puppy Crates
A puppy crate will be a safe space for your pup to rest and unwind.
They will be able to sleep in there at night, and come in for naps during the day.
Models with two doors tend to be more practical*, as they give you a range of options for where to keep them in your home.
Choose a size that your pup can stand up and turn around in, but no larger than needed for this.
If you want to make a one time purchase, then go for an adult-sized crate with a divider.*
This will stop your pup using the spare space to do their business!
Puppy Bedding
For the first few months of their life, your puppy's main bed will be his crate.
Whenever he needs a nap, this is where he will go to snuggle down and relax.
Buying special puppy beds that look cute is great fun, but sadly most pups will simply chew or dig them until they are totally destroyed.
So to give your pup somewhere cosy to lay his head, we recommend getting some vet bed.
It comes in a range of colors, and can be cut down to size if it doesn't quite fit.*
This means you can make sure it snugs into your crate exactly, and doesn't leave any bare floor space which might make them more likely to pee in there.
It's also very easy to wash and keep clean if accidents do happen!
Puppy Playpens
An indoor puppy playpen can be used independently of their crate, or as a crate surround, for instance if you choose to lay down puppy pads overnight.
You can find a wide range of sizes, including this very large eight panel model.*
Just make sure you select a height that your growing puppy isn't soon going to be able to scale!*
Outdoor playpens are ideal for large back yards, or those with tempting patches to dig or stones to eat!
Sturdy high sided models* are best for outdoor use, especially with larger breed dogs.
They mean that you can give your pup time to play outdoors without constantly worrying about what mischief they might be finding for themselves.
Baby Gates
No one can find trouble quite as quickly as a puppy. Baby gates are a great way to keep them in one place, so that you can supervise them properly when out of their crate or playpen.
Not only is it a good idea to have one on each door to the main room they spend time in, but also to pop one at the bottom of the stairs.
Baby gates range a surprising amount in style, but i've always got on best with those that are easy to set up and have a simple catch mechanism*.
If you have other pets that are used to roaming free you can use lower versions, but your pup might well get over them quicker than you think!
There are also models with cat doors incorporated*, although most cats will happily pop straight over or even through the bars!
Puppy Harness and Leash
A puppy harness is a great way to keep your new friend safe and out of trouble.
It will also help with recall training, and lots of basic obedience skills, as well as of course be useful once you want to start visiting the dog park.
Get a harness that is comfortable and has a back and front attachment*.
You will also need a long line for training*. Nylon material is durable, as well as being easy to keep clean.
Make sure that the leash is light weight, especially if you have a Toy or Miniature breed pup.
Dinner Time!
To begin with your puppy will need to stay on the food that your breeder has been giving them.
But once you decide to switch, there is a wealth of choice.
Remember to take into account your pup's breed, size and activity level.
Check out our food and feeding section to find information relevant to your dog's breed.
You will also need some sturdy non-slip water bowls*.
As well as a couple of dishwasher proof food bowls* that you can use in rotation while they are being cleaned.
Puppy Toys
There are a wealth of potential puppy toys that you can indulge your puppy in, as your budget allows!
But most puppies will have a favorite or two, and you don't need to wreck your bank balance if you don't want to.
The classic Puppy Kong* is a staple in our household.
You can give it to them to chew as it is, or fill it with treats or frozen food to keep them busy.
Simple rope toys* are a winner with most pups, but make sure you find one that doesn't have too many tassels as these are frequently removed within the first few minutes by keen chewers.
Some pups love soft toys, and having these unstuffed versions* for them to get their claws and teeth into can really keep them busy.
A good trick is to never have all of these toys available at one time, maintaining the novelty value for your pup.
Remember, things like cardboard boxes make great temporary puppy toys too. So if you've got the storage space, stack a few up in the run-up to bringing your pup home, to give them that extra boost of entertainment.
New Puppy Essentials
Your new puppy will need some basics to keep them happy, and your house safe and secure during those early weeks.
What essential item can you and your puppy not live without?
Why not let us know in the comments section below!
Affiliate link disclosure: Links in this article marked with an * are affiliate links, and we may receive a small commission if you purchase these products. However, we selected them for inclusion independently, and all of the views expressed in this article are our own.
Get Pippa's free dog training tips delivered to your inbox