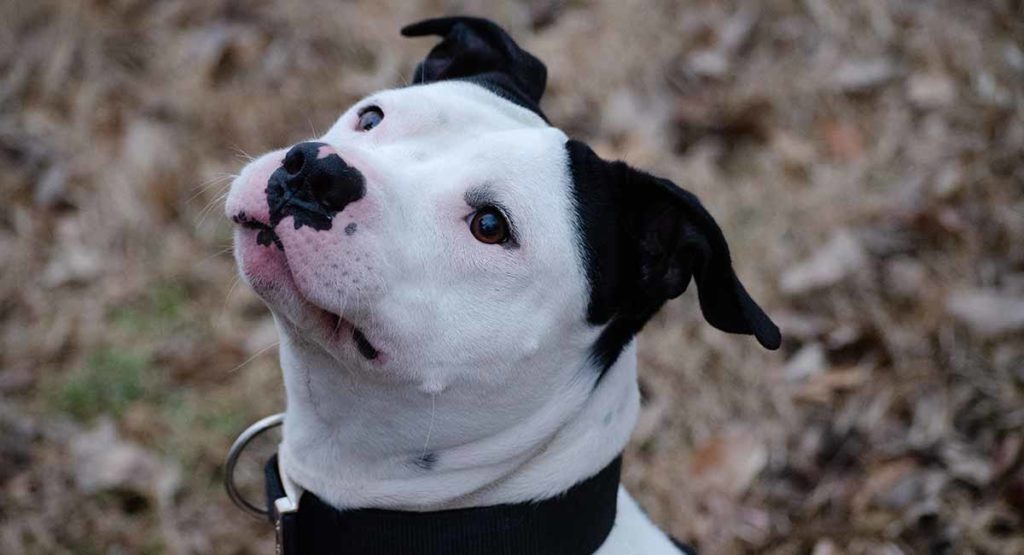 Do you love Pitbull breeds?
You're not alone! Many people love these dogs because of their appearance, loyalty, and lovable nature.
This article will look at the different breeds to help you decide if one is right for you.
What is a Pitbull Breed?
There's a lot of controversy about these dogs and some confusion about what a Pitbull is.
First of all, there's no official Pitbull breed. This term includes some that come from Bulldogs and Terriers.
These muscular, short-haired, stocky dogs were made for fighting due to their strength and stamina.
History of Pitbull Breeds
In 19th century England, several breeds were created for blood sports like bull and bear-baiting.
These dogs combined the jaws of Bulldogs with the agility of the Terrier.
When these sports were banned in 1835, people turned to fighting their dogs against each other.
But by the mid-1800's Pitbulls were appearing in the U.S. working as farm and companion dogs instead.
How Many Pitbull Breeds are There?
Depending on who you ask or where you live, you may find folks count the number of Pitbull breeds differently.
For example, the World Canine Organization recognizes three breeds:
Bull Terrier
Miniature Bull Terrier
and Staffordshire Bull Terrier.
The American Kennel Club (AKC) recognizes these three, plus the American Staffordshire Terrier.
Another dog often included as a Pitbull breed is the American Bulldog.
Finally, the American Bully or Bully Pit is a newcomer to add to the list.
There's more confusion when you look at all the mixed Pitbull breeds.
Pitbull Breeds and Mistaken Identity
In addition, dogs that look like these breeds often get incorrectly labeled as Pitbulls.
This study found that shelter staff identified 62 (52%) of dogs. But DNA testing showed only 25 (21%) as Pitbull-type.
Sadly, this label could dramatically affect the dogs' fates. Some shelters are more likely to euthanize Pitbulls than other breeds.
Types of Pitbull Breeds
The dogs most widely recognized as being Pitbull breeds include:
These dogs have varied histories, and even look quite different from one another!
American Pitbull Terrier
Called the Pittie, the popular American Pitbull Terrier is known as 'the Pitbull'.
Despite their violent past, this breed became a working farm dog. Next, they earned a reputation as a nanny dog for their gentleness with children.
But there's no question that human behavior has had a negative impact on this breed.
American Pitbull Terrier Appearance
Pitties are medium, solid dogs, with well-built muscles and a body that's slightly longer than it is tall.
Their head is of medium length, with a broad, flat skull, and a wide, deep muzzle.
Males stand from 18 to 21 inches and weigh 35 and 60 pounds. While females are 17 to 20 inches from 30 to 50 pounds.
In addition, their short, easy-care coat comes in many colors.
Blue Nose Pitbulls and Red Nose Pitbull are variations, recognizable for their eye-catching colors and matching noses.
American Pitbull Terrier Health
American Pitbull Terriers are a healthy breed with an average lifespan of 12 to 14 years.
However, these dogs are at risk for hip dysplasia, patella luxation, and degenerative myelopathy which can lead to paralysis.
Heart defects and skin allergies also affect the breed.
American Pitbull Terrier Temperament
A well-trained American Pitbull Terrier is alert, intelligent, affectionate and playful. They can make a great family pet.
However, this is a powerful dog that should always be supervised around young children.
But despite their reputation, this study found them to be no more aggressive than many other dogs.
Due to their history of fighting, they can show serious aggression toward unknown dogs.
American Staffordshire Terrier
Nicknamed the AmStaff, the American Staffordshire Terrier was once seen as the same as the American Pitbull Terrier.
Today they're two distinct breeds. The most noticeable difference between them is their size.
American Staffordshire Terrier Appearance
Although the AmStaff is shorter than the Pittie, they're also heavier.
Males stand from 18 to 19 inches and weigh between 55 and 70 pounds.
Females stand 17 to 18 inches and weigh from 40 to 55 pounds.
The Am Staff has a squarer build and smaller head.
Am Staff Terrier Health
The AmStaff has a good lifespan of 12 to 16 years.
Breeding AmStaffs should be tested for
hip dysplasia
and skin allergies.
In addition, it's wise to test for cerebellar ataxia which can cause a loss of coordination and motor function control.
American Staffordshire Terrier Temperament
Well-socialized American Staffordshire Terriers are smart, confident, good-natured, and make excellent companions.
They are also courageous and loyal.
However, these athletic dogs require lots of exercise to prevent undesirable behaviors like chewing and digging.
Staffordshire Bull Terrier
The Staffordshire Bull Terrier is also known as the Staffie.
They are one of the smallest Pitbull breeds,
Despite having the look of a bully, when trained, these dogs are very sweet.
Staffordshire Bull Terrier Appearance
Staffies are small to medium dogs that stand from 14 to 16 inches. Males weigh from 28 to 38 pounds and females from 24 to 34 pounds.
These smooth-coated dogs are solid and are strong for their size.
They look similar to the larger Am Staff Terrier, with a short, broad head and high ears.
Staffordshire Bull Terrier Health
Staffies have a lifespan of 12 to 14 years.
L‐2‐Hydroxyglutaric aciduria is a hereditary disorder to test in the breed. It causes lack of coordination, seizures, and behavioral problems.
The breed is also affected by:
elbow and hip dysplasia
patellar luxation
eye diseases
and skin conditions.
Staffordshire Bull Terrier Temperament
Staffies are family dogs who are sensitive and patient with children.
Despite their smaller size, they still need plenty of daily exercise to keep them occupied.
Issues can arise in ill-bred Staffies. Due to their history of fighting other dogs, they may do better in a home without other dogs and pets.
Bull Terrier
Of all the Pitbull breeds, Bull Terriers are recognisable for their egg-shaped head.
Unfortunately, some that start fights with other dogs and show aggression towards people.
This is usually due to dogs who have not been properly bred or socialized.
Bull Terrier Appearance
Bull Terriers who are show-bred have more prominent ridges on their foreheads.
All have the long head with pointed ears and small, triangular eyes.
These dogs are big-boned and muscular. They stand between 21 to 22 inches and weigh from 50 to 70 pounds.
Their flat, glossy coat is often white, sometimes with head markings.
Bull Terrier Health
The average lifespan of the Bull Terrier is from 12 to 13 years.
Congenital deafness affects many white dogs, including the Bull Terrier.
According to this study, the breed has the highest risk of atopic dermatitis.
In addition, Bull Terrier hereditary nephritis is a kidney disease that causes renal failure.
Bull Terrier Temperament
The Bull Terrier is playful and fun-loving, stubborn and strong-willed.
They have a tough reputation and can play rough.
Overall, Bull Terriers are a devoted breed who loves spending time with family.
Bull Terriers are good family dogs if they are well-socialized and their needs for affection and exercise are met.
Miniature Bull Terrier
Miniature Bull Terriers have been around almost as long as the Bull Terrier.
They're virtually the same in every way except for size.
In fact, they were considered two varieties of the same breed until 1939 in the UK and until 1991 in the US.
Miniature Bull Terrier Appearance
The Miniature Bull Terrier square and muscular.
He has a large egg-shaped head, dark, triangular eyes, and a white coat with markings.
However, he's much smaller than a standard Bull Terrier. He stands from 10 to 14 inches and weighs 18 and 28 pounds.
Miniature Bull Terrier Health
Miniature Bull Terriers can live for 11 to 13 years and prone to the same health conditions as the Bull Terrier.
Puppies can also get sudden lameness if over-exercised.
Miniature Bull Terrier Temperament
Playful, charming, fearless, protective, and loyal, the Miniature Bull Terrier needs to be kept busy.
For families who want a smaller, very active dog, this is a good choice.
These dogs need to be around people to avoid separation anxiety and destructive behavior.
American Bully
The American Bully is a new breed.
Emerging around 1990, these dogs were bred to be the ultimate companion.
They posess the loyalty of the Pitbull but without the aggressiveness.
Their ancestry includes American Pitbull Terrier, American Bulldog, English Bulldog, and Olde English Bulldogge.
American Bully Appearance
This medium-sized dog is thickset and muscular, yet agile and athletic.
They have shorter legs and a wider build than other types of Pitbull breeds.
Standard adult males stand between 17 to 20 inches tall, females are 16 to 19 inches.
A large, wide head that features a short, square muzzle with large cheek muscles is also unique to the American Bully.
American Bully Health
If these dogs have the very short muzzle of the English Bulldog, it puts them at risk for Brachycephalic Obstructive Airway Syndrome (BOAS).
This condition, in which tissue blocks the airways, causes shortness of breath and makes it difficult to exercise without overheating.
In addition, the American Bully can inherit joint and spine problems from their English Bulldog ancestors.
American Bully Temperament
Although the American Bully looks fierce, they're gentle and friendly.
They have the potential to be an excellent family dog.
Outgoing, amiable, and confident, they want to please and bond with those they love.
These dogs were bred to be good with children and friendly with strangers and other animals.
Of course, this is if they've been properly socialized.
Pitbull Breeds – Summary
If you thought that Pitbull breeds were too dangerous to be family pets, hopefully this article has changed your mind.
Raised, trained, and treated properly, Pitbull breeds are among the most loving, loyal, and friendly dogs you'll find.
Do you own a Pitbull? Tell us about them in the comments.
References and Resources
Olsen, KR, et al., "Inconsistent identification of pit bull-type dogs by shelter staff," The Veterinary Journal, 2015
Medlin, J., "Pit Bull Bans and the Human Factors Affecting Canine Behavior," DePaul Law Review, 2007
MacNeil-Allcock A, et al., "Aggression, behaviour, and animal care among pit bulls and other dogs adopted from an animal shelter," Universities Federation for Animal Welfare, 2011
Duffy, DL, et al., "Breed differences in canine aggression," Applied Animal Behaviour Science, 2008
Oliveira, P., et al., "Retrospective Review of Congenital Heart Disease in 976 Dogs," Journal of Veterinary Internal Medicine, 2011
Olby, N., et al., "Cerebellar Cortical Degeneration in Adult American Staffordshire Terriers," Journal of Veterinary Internal Medicine, 2008
Strain, GM, "Deafness prevalence and pigmentation and gender associations in dog breeds at risk," The Veterinary Journal, 2004
Hood, JC, et al., "Bull terrier hereditary nephritis: A model for autosomal dominant Alport syndrome," Kidney International, 1995
Blackshaw, JK, "An overview of types of aggressive behaviour in dogs and methods of treatment," Applied Animal Behaviour Science, 1991
Get Pippa's free dog training tips delivered to your inbox