Dog news includes the latest heartwarming stories about pets and the people whose lives they influence. We also report on new research into dog health and behavior.
Polling Pooches!
Faithful hounds across Europe waiting patiently outside polling booths on 23rd May as the European elections begin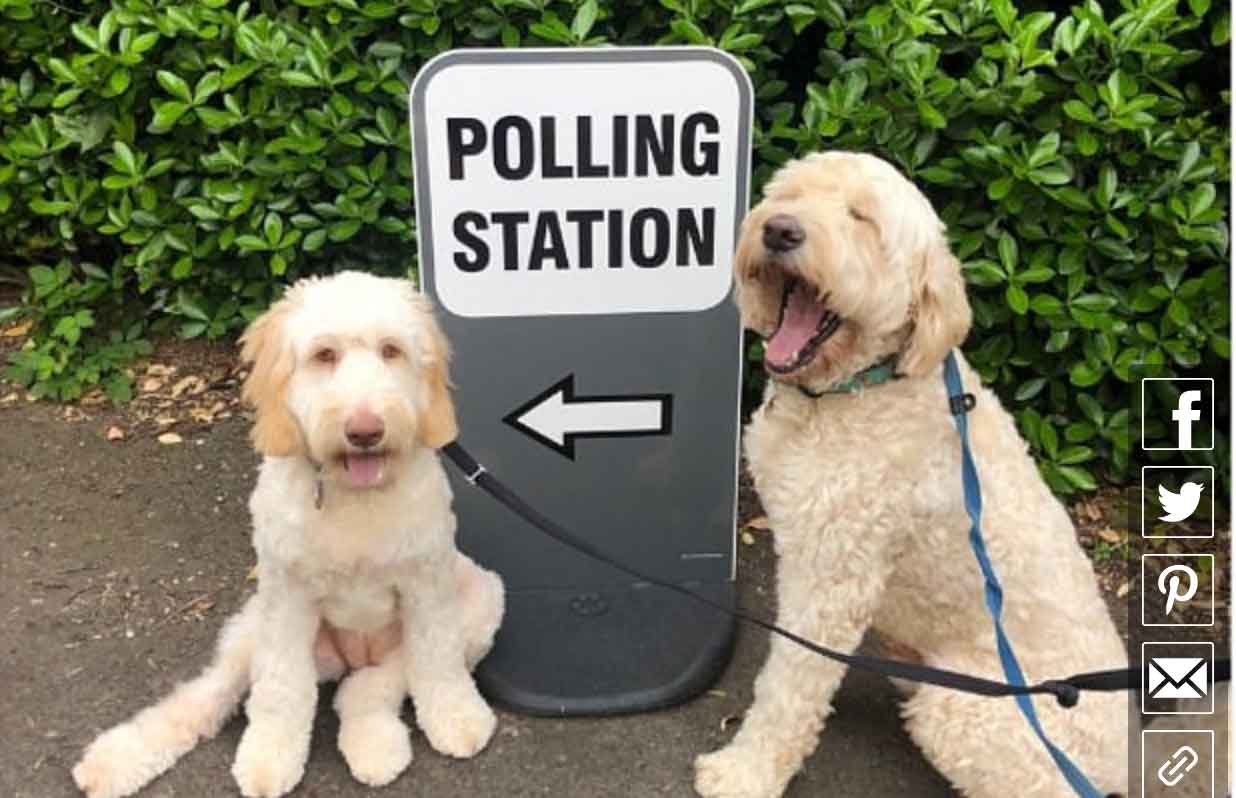 Lots more cute photos in the Daily Mail    and on Twitter
Cockapoos – status symbol or perfect pet?
Are cockapoos the latest middle class status symbol or just brilliant family dogs? Mandy Appleyard writing in the Daily Mail explains why she decided to invest in this small curly haired designer dog.
Do you have a Cockapoo? Tell us why you decided on this cute mix. And don't miss our complete guide to Cockapoos
Therapy dogs honored for their role in helping victims of the Parklands tragedy
The immense value of therapy dogs has been recognized in Parkland Florida this week.
Many therapy and service dogs comforted students in the aftermath of the Parklands shooting tragedy and the dogs have been included in this year's high school yearbook.
You can read the full story in USA today
Could loving dogs be in our genes?
A fascinating new Swedish study looking at twins, suggests that our choices about owning dogs might be buried deep within our genetic make up Science Daily reports
The study looked at all the twins on the Swedish Twin Registry born between 1926 and 1996 who were still alive in 2006
And found a strong genetic contribution to dog ownership in adulthood, independent of unique environmental factors affecting one twin and not the other .
And you can read the full study in nature.com 
New light is thrown on breathing difficulties in dogs
A study has thrown new light on breathing disorders in dogs. It's already widely known that dogs such as French Bulldogs, with flattened faces are prone to breathing problems.
But a gene has been identified that can cause breathing problems in Norwich Terriers. A breed with relatively normal skulls.
As if poor French Bulldogs don't have enough to contend with in the breathing department, they can also carry the gene.
The study published in PLOS genetics can be found online here . You can read a quick summary on the BBC news site 
Dogs comfort sick children
There is also a heartwarming story in the Mirror about the comfort that dogs bring to sick children in hospital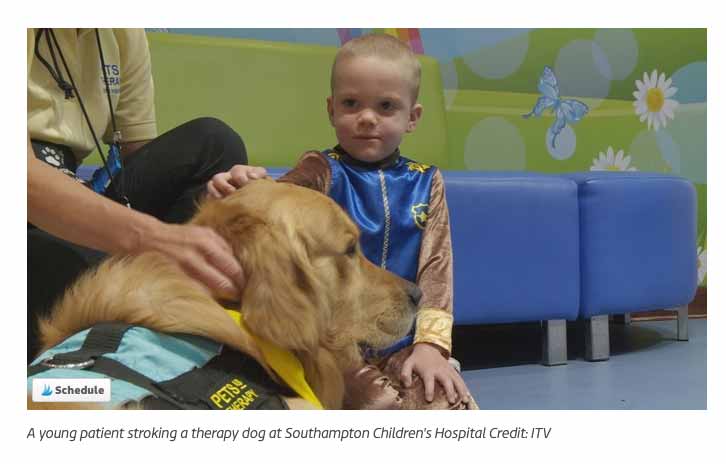 Dog lovers won't be surprised to hear that a study has shown that allowing dogs to visit children on the wards can reduce stress for those children and their families
Do we care more about our pets than about climate change?
Sky News has reported that dogs and cats get mentioned more on television than climate change!
They were reporting on the recent research commissioned by the British Academy of Film and Television Awards (BAFTA) in conjunction with ITV sustainability project Albert
It's not okay to give beer to dogs!
New York fraternity members are in big trouble after forcing beer into a spaniel's mouth. They have been suspended.
Remember folks – alcohol can be very dangerous for dogs!
Your News
Share your dog news with us! You can tell us what is happening in your part of the world using the comments box below. And send your dog photos to [email protected]  (put Dogsnet in the subject line and tell us a bit about your photo
You might also like
Here are some articles you might enjoy