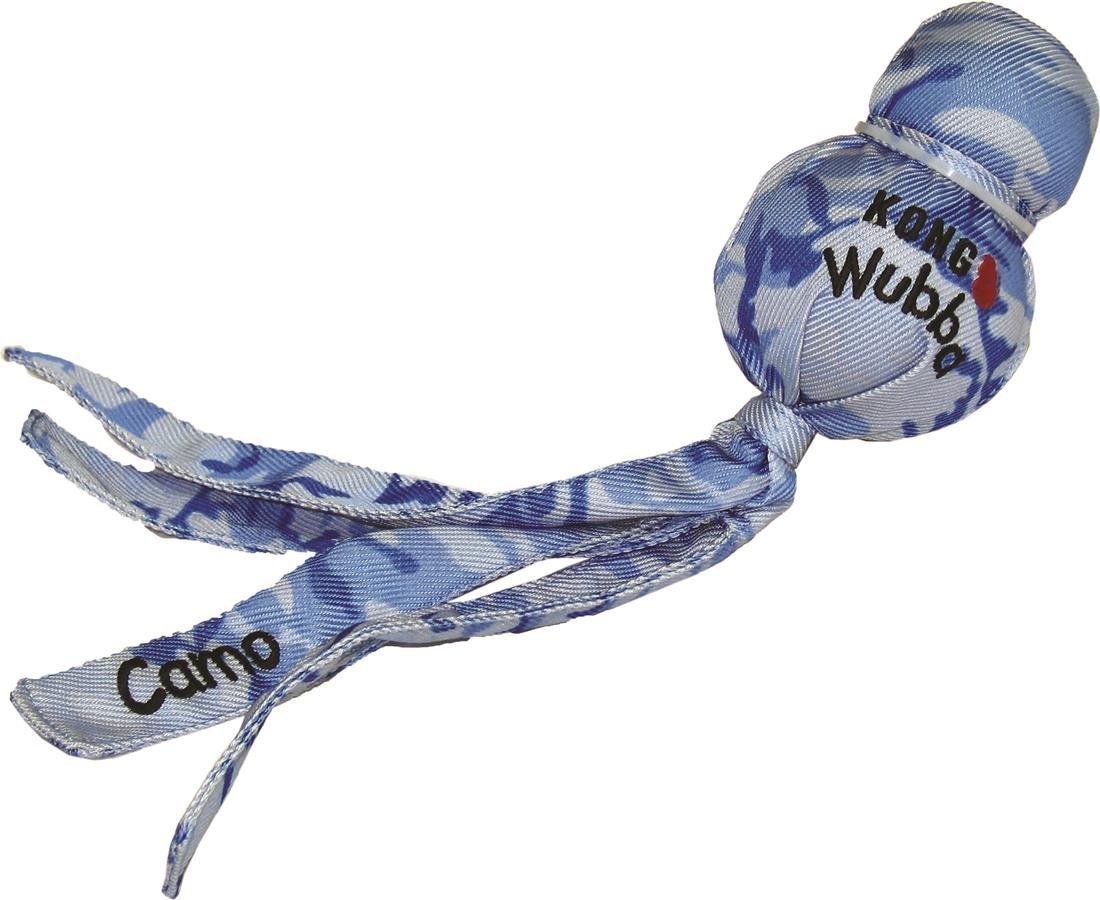 Welcome to Dogsnet's complete Kong Wubba review. Brought to you by Shannon Cutts and her lovely Wire-Haired Dachshund – Flash Gordon!
Including adorable video clips of Flash and his Kong Wubba in action.
We were delighted to receive our Wubba Kong by mail on the weekend of our puppy's second birthday! This made it particularly fun to take his new Wubba toy out for a "test drive" as part of our family's birthday festivities!
In this review, learn what our puppy, Flash Gordon, thought of his new Kong Wubba and find out more about how to use this fun Wubba dog toy for interactive play with your own furry sidekick.
First, a bit of background: Flash is a two-year-old purebred standard wire-haired dachshund.
When he came to us, we were told he might level out at around 20 pounds. To date, he weighs in at 30 pounds and we're not sure he's done growing yet!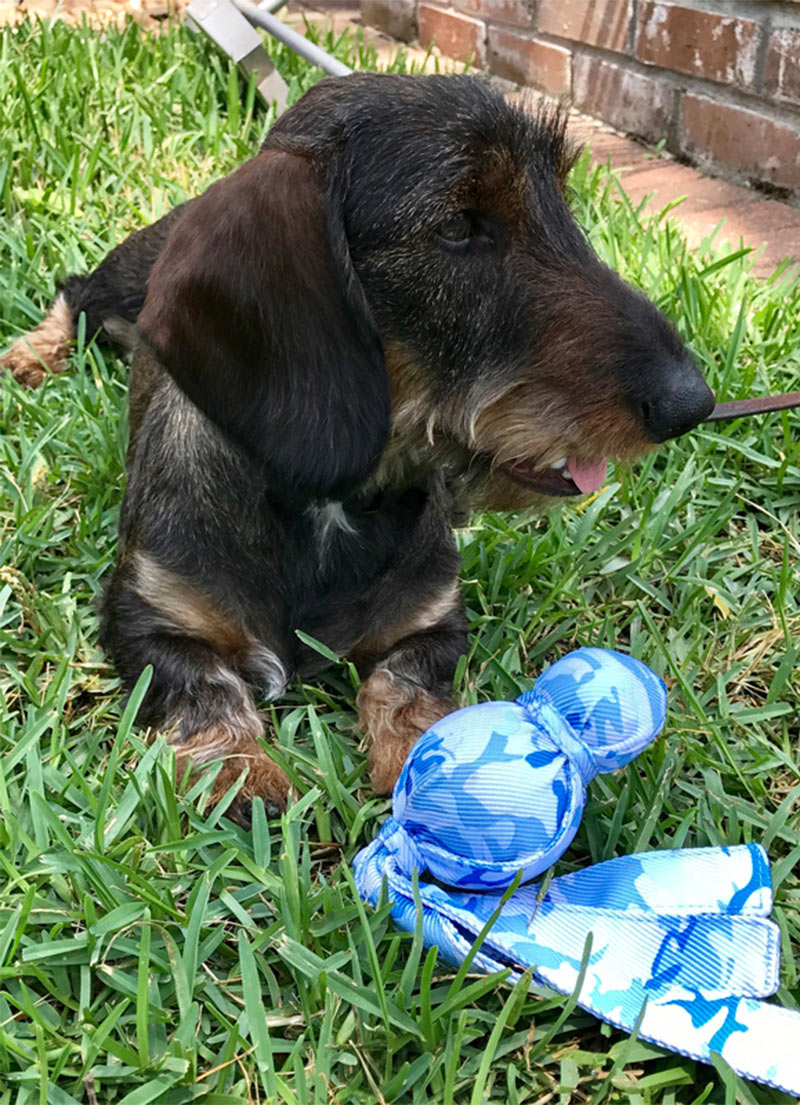 Flash is very strong and powerful – he is built like a long, sturdy tank. He has tremendous chewing strength and is very active. He loves to run and jump and chew and play.
So here we go – let's find out how the Kong wubba dog toy faired in Flash's tender loving care! The Kong Wubba Review!
P.S. We also hope you will enjoy the birthday pictures and short videos of Flash with his new Wubba toy!
What is a Kong Wubba?
The Kong Wubba is a toy specifically designed for interactive play. Specifically tugging and tossing.
It is NOT designed specifically for chewing, although there will naturally be some of that, given the presence of the squeaker.
There are several types of Wubba toys in the Kong Wubba line, including the Kong wubba friends, Kong tugga wubba, Kong wubba ballistic friends and puppy wubba.
For a strong chewer, the Kong wubba ballistic friends is definitely the best choice for a wubba toy.
The Kong wubba toy we gave Flash to try out was a Wubba Classic (size Large). It came in an attractive boy-blue camo pattern that we love.
This Wubba Classic toy features two balls.
Both are covered in a durable fabric made of reinforced nylon. The top ball is a tennis ball and the middle ball is a squeaker ball.
Beneath the two balls are four long nylon fabric "tails" designed to make tugging and tossing easier.
Kong wubba pros
As you will see in the videos, Flash jumped on the new Kong wubba immediately.
Of course, initially he wanted to destroy the cardboard backing and (ideally) swallow it.
Since it was his birthday we let him enjoy the cardboard for a moment, then removed it to focus on the Wubba toy itself.
Flash immediately started mouthing the wubba to get the lay of the land.
He chewed on the topmost tennis ball for a bit and then moved on to the squeaker ball, which he just loved. Then we started playing with the Wubba with him.
Flash literally leaped into the air as we waved the long tails of the Wubba in front of his eyes. He caught it right away and began tugging on it, squeaking on the toy as he gripped it with his teeth. The squeaking seemed very motivational, since he clearly didn't want to let go!
Our theory is that Flash, like most pups, loves squirrels, and this toy is shaped very much like a squirrel with its bulbous two-ball body and long tail. We also started the interactive play session right near a favorite tree where he sees delectable squirrels climbing up and down all day long.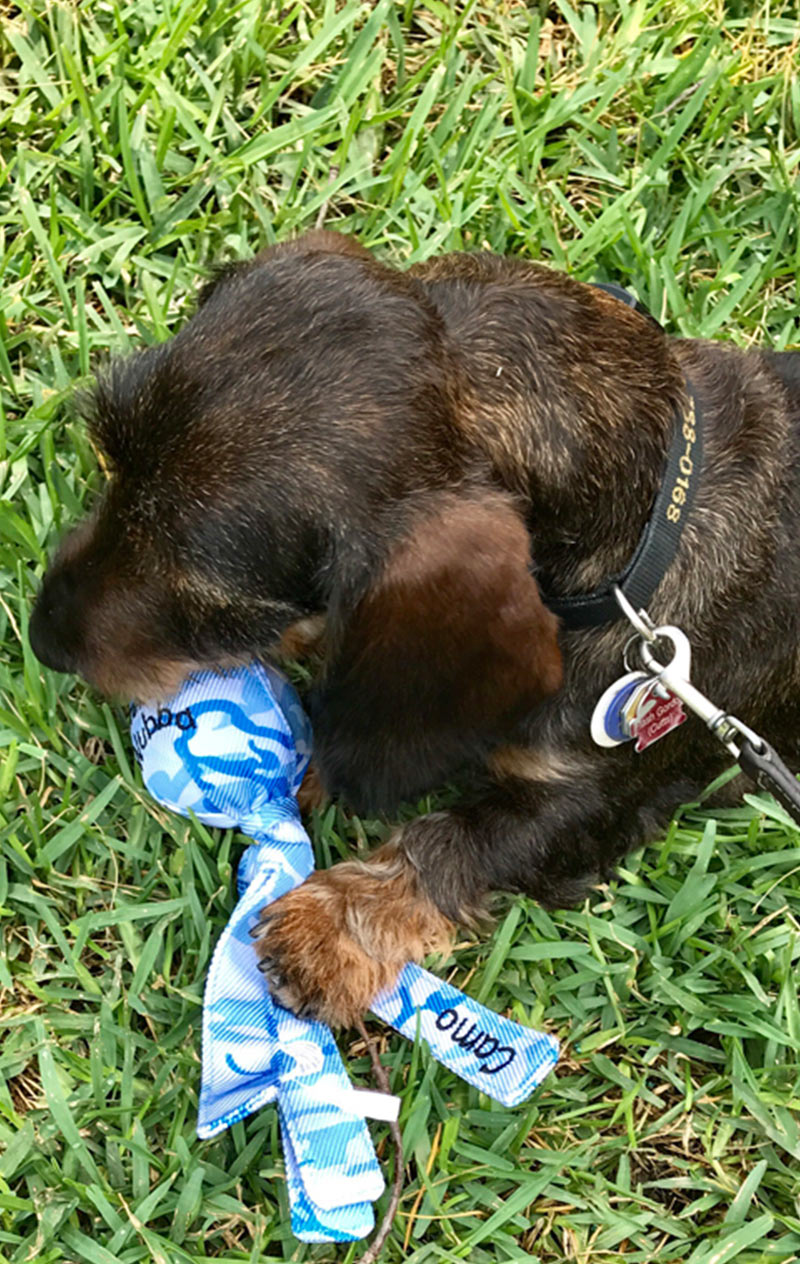 Dachshunds were originally bred as "scent hounds" to hunt badger. In fact, the word "dachs" literally translates to mean "badger" and "hunds" means "hound!" To our mind, the shape of the Kong wubba, its firmness, the squeaking sounds and the waving "tails" all seem to appeal very strongly to Flash's hunting instincts.
(And in true dachshund form, once he had the Wubba in his jaws, he did NOT want to let it go, so we had to use the "drop it" command each time we wanted to begin another round of interactive play.)
Kong wubba cons
We didn't really find any cons associated with the Kong wubba.
However, it is worth saying that getting the right size Kong wubba is important for playtime success. The Camo version we tried comes in Small, Large and X-Large,
Too small, and you risk your dog trying to swallow the wubba during play. Too large, and your dog won't be able to get her jaws around the wubba balls. The X-Large wubba has a ball that could stand in for a softball size-wise.
The Kong Company also cautions against using this tool for heavy or sustained chew-based play.
It is very durable and the nylon fabric is strong, but it is not designed to withstand heavy chewing, as dog owners will attest.
If your dog is strong enough and is a power chewer (Kong's name for the maximum level of canine chew strength that only certain of its toys are rated to withstand), you might be better off with the Kong Extreme line of toys than with any of the toys in the wubba toy line.
Should I buy my dog a kong wubba?
Flash has always loved any Kong toy we've given him.
In fact, we have had Dachshunds for decades (both minis and standards), and we've never yet seen them turn down a Kong toy.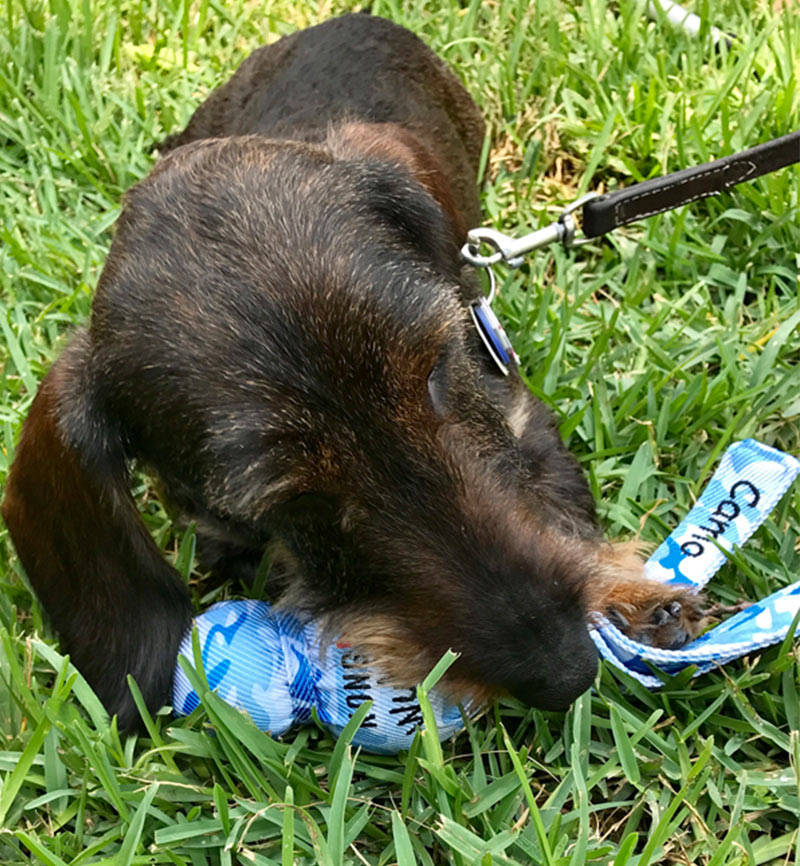 But over the years, the Kong Company, like the pet market in general, has become more sophisticated in terms of their toy offerings, sizes, shapes and overall durability ratings.
Now that more is known about the many benefits of interactive play and toy rotation, dogs today have more toys overall than dogs of decades past.
The Kong Wubba is designed in such a way that we feel most dogs will naturally love it and be attracted to it (i.e. its resemblance in many ways that the squirrel, complete with the inbuilt squeaker).
The different sizes also give you more options to size the wubba correctly for your dog's size.
We personally love our new Kong wubba. Even more importantly, Flash clearly loves his new wubba toy.
From our own personal experience, we truly feel like this is a toy designed with dogs' enrichment and interactive play needs in mind, and we highly recommend it!
You can order the Kong Wubba from Amazon