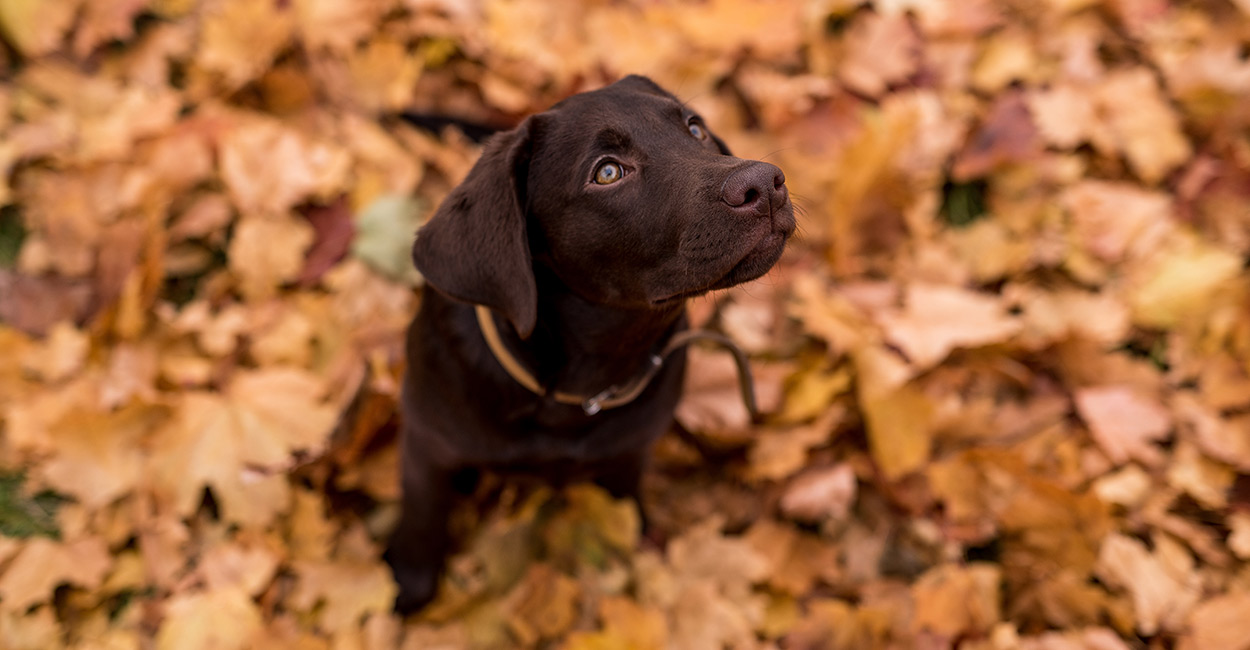 If you're a new dog owner, you're probably wondering how to teach a dog to sit. That's usually one of the first questions a new pup parent has.
Why "sit" became the obvious first-choice 'command' or 'trick' for dogs is not altogether clear to me.
Perhaps we just like the way our pooch gleams up at us through slobbery smiles when their rump is rooted firmly in place.
In my opinion, it's a good position to explore other more intricate training and communication between pet and pet parent.
Regardless of the reason you want to know how to teach your dog to sit, it's a great place to start with your training.
Teaching Your Dog To Sit
If you know how to teach a dog to sit, a world of opportunities opens for shaping him into a polite pooch.
For example, you can think of "stay" as an extension of "sit."
Also, if you know how to get a dog to sit effectively on cue, you can use it to break bad habits or handle difficult situations in-the-moment.
If a dog is sitting, he can't be jumping on you, running off into the street, or chasing the cat.
How To Train Your Dog To Sit
There are dozens of methods to get your dog sitting down, and training techniques have evolved over time.
I specifically remember my first lesson in dog training coming from my parents who bred, trained, and showed Dalmatians for sport.
My dad showed me how to place my hand on our Dalmatian's rear end and gently push her tail toward the ground while soothingly and firmly repeating the command, "Sit. Sit. Siiiiiiit."
Then, when she relaxed into a seated posture, I would jump up and down and squeal with delight at my "brilliant" student.
The excitement would, of course, warrant a round of jumping and face-licking from our furry pupil, which in turn brought about a second round of the game.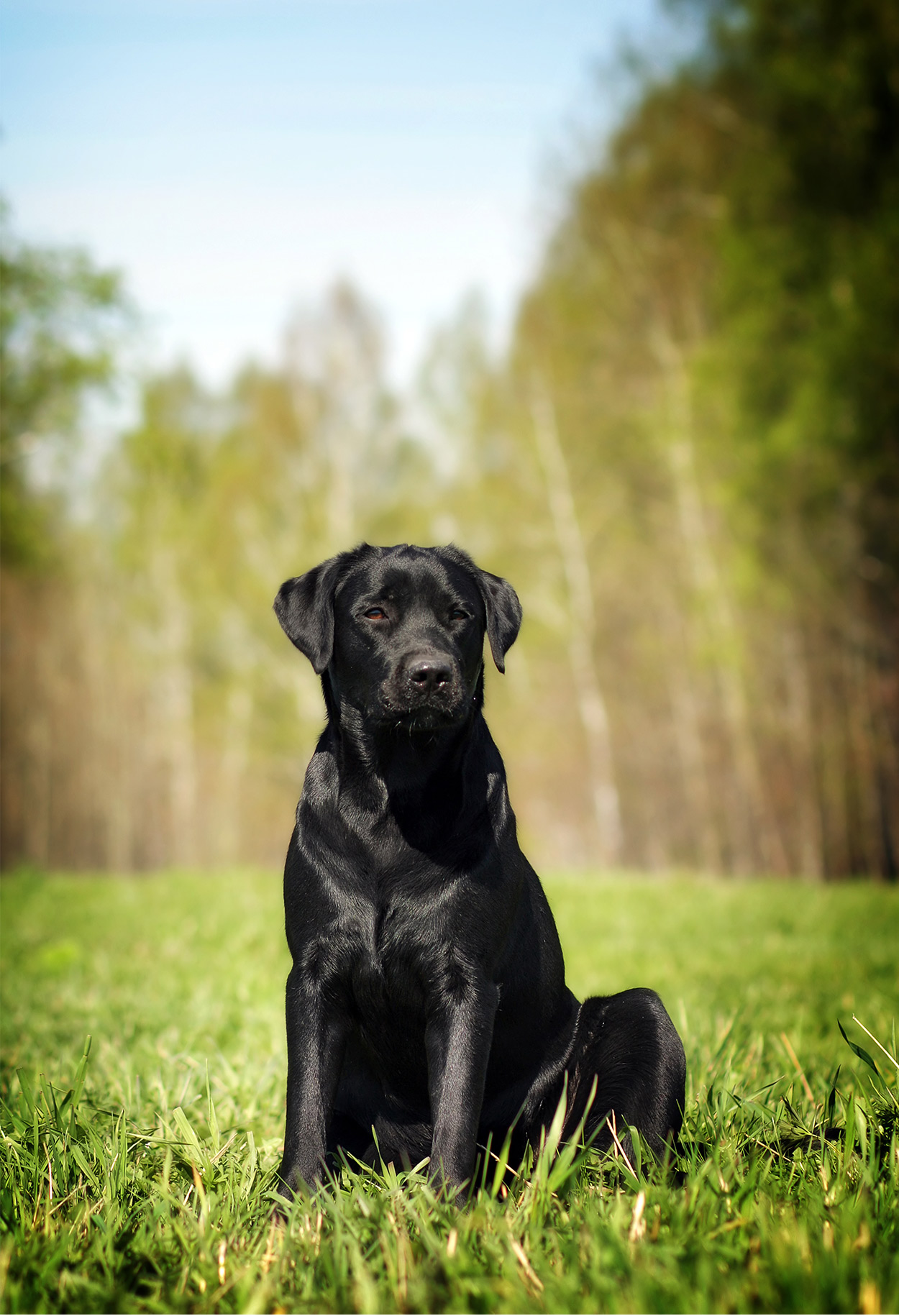 Evolving Techniques For Sit And Stay Dog Training
As fun as it may sound, there are actually more effective methods on how to teach a dog to sit nowadays.
This style of training in my parents' time – using force to teach an animal a behavior – is referred to as compulsion training.
This includes pushing down on his rump or pulling down on his leash or collar.
But with the explosion of dog behavior research and training studies in the past 20 years, there is overwhelming scientific support that suggests there is a more effective method for how to make your dog sit. This is called positive reinforcement.
For example, the success rate of guide dog training at the Guide Dogs for the Blind rose from 40% to over 70% when training converted to completely positive reinforcement.
What Is Positive Reinforcement For Teaching A Dog To Sit?
Positive reinforcement is the use of a reward system for encouraging a wanted behavior to be repeated.
For example, if you want to teach your dog to sit, you reward her when she sits.
She'll quickly associate the behavior with a reward.
If she's not sitting, do we punish her? Of course not! We ignore the behaviors we don't want, and we reward the behaviors we do want.
Choosing a Reward
Rewards can include food, special treats, praise and petting, playing with a favorite toy, etc.
You'll know if your dog likes the reward by looking at his approval meter – how much his tail is wagging!
So today we're talking about how to teach your dog to sit using only positive reinforcement training techniques.
How To Teach A Dog To Sit
Here's my step-by-step guide for teaching your dog to sit.
The easiest reward to use is your dog's regular meals in his food bowls.
(He is probably already excited to see it every day!)
Step 1: Use A Prompt To Elicit The Behavior You Want
Hold your dog's food bowl out in front of you.
Gradually raise it over your dog's head to prompt your dog looking up at his dish, pointing his nose towards the sky.
Step 2: Wait
Don't speak. Don't move.
Research shows that dogs rely much more on visual cues than we previously thought, so the less you move around, the better.
Step 3: Give A Well-Timed Reward
Simply because of your dog's anatomy, it will be easier for him to look further up at his food when he is sitting down.
Your dog will probably sit on his own just a few seconds after you lift his food dish directly over his head.
That's your chance.
As soon as his butt touches the ground, quickly lower the food dish down to the ground in front of him so he can help himself to some food.
Step 4: Let Him Learn The Game
After he gets a mouthful of food from the bowl, pull the bowl out of his reach and start the game again.
Slowly raise the bowl further over his head until he sits down again, then drop the dish to the floor to let him have another bite.
Step 5: Add The Cue (Traditionally Referred To As A Command)
You're ready to move on to Step 5 when your dog sits down almost immediately after you pull the food bowl away from him.
Now is when you add the "cue."
Most people simply like to cue their dog to sit by saying the word, "Sit." Easy enough!
To add the cue, wait until just before you think your dog is about to sit and say, "Sit."
Then just like before, drop the food dish down for him to take a bite as a reward.
Adding The Cue – Top Tip
As hard as it is to avoid, try not to just stand there repeating yourself, "Sit. SIT. SIT!"
Say the cue once and wait for the behavior.
If it doesn't happen, then reset the game by bringing the food bowl back down to your dog's eye level and start raising it up again.
Step 6: Phase Out The Prompt
Here's the trickiest part.
So far, your dog's sit is simply a reaction to him seeing the food and learning that after he sits down, you'll give him his food.
How do you teach your dog to sit when you just say "sit?"
We call this part phasing out the prompt.
Here's what you do.
Phasing Out The Prompt Flawlessly
Put the food bowl away, but keep a handful of kibble or treats in your pocket.
Hold one piece in a closed fist over his head, the same way you held the food bowl.
Say your cue word, "Sit," and wait.
It may take a few seconds for him to think about it, but if you wait silently again as before, your dog will sit.
That's your chance to drop your fist and open it, revealing the yummy treat inside for him to eat.
Repeat a few times this way until he is sitting right away after you hold your hand up and say "Sit."
How Do You Teach Your Dog To Sit Without Treats?
Sometimes, I have clients who want to know how to teach a dog to sit without treats.
They are concerned about having to carry around treats all day to make sure their dog is behaving.
I remind them that when they were toddlers going through potty-training, their parents gave big praise the first few times they used the potty properly.
But their parents didn't follow them to school and applaud every time they used the toilet, did they?
That's because eventually it becomes common knowledge and habit to do the behavior properly.
It will with your dog too.
How To Teach A Dog To Sit Without Treats
This is simply a continuation of phasing out your prompt.
Now that your dog associates your closed fist overhead with the action of sitting and earning a treat, you can leave out the treat.
Read on for some common cues you can use instead of a treat prompt.
You Can Use A Hand Signal As A Cue
Hold your empty, closed fist overhead and say, "Sit."
Wait for him to sit.
When he sits, you praise and pet your pooch for a job well done.
In the beginning, you should probably give him a treat every 4-5 repetitions to remind him of the reward.
You Can Use A Vocal Cue
You can phase out the hand signal and just use the vocal cue "sit."
Leave your hands at your side (or clasped behind your back so that your dog isn't sniffing and licking your hands that held treats only moments before!)
Say the word "sit," and wait for him to sit.
Again, it might take a few extra seconds for him to understand now that the game has changed.
Eventually he will, and you'll have the chance to praise and pet him.
As with the other transitions, give a treat every 4-5 repetitions as a reinforcement.
Eventually he'll sit every time with just the vocal cue and won't need the treat to let him know he did a good job.
You Can Get Creative With Your Cue!
Want to know how to teach a dog to sit with a different cue?
In a lot of situations, a hand signal is more effective, because as I mentioned, dogs rely more on visual cues than previously known.
So I typically teach people to use the hand signal of a closed fist in the air to cue their dog to sit.
You can train your dog to sit when you say, "Whoa!" or "Are you ready?" or whatever you want!
You can train him to sit when you hold up his leash to attach it for a walk.
You can train him to sit when you pat your head and rub your belly.
All you do is transition from the prompt to a new cue the same way we did using the closed fist and the vocal command.
How To Train A Dog To Sit And Stay
You can think of "stay" as an extension of "sit."
"Sit" really should mean "sit and stay!"
To teach your dog the traditional command of staying in place even when you walk away, simply extend the effectiveness of your "sit" training.
How To Train Your Dog To Sit And Stay
Step 1.
Wait longer between his sit and your reward.
Extend the pause from a split second to 5 seconds to 10 seconds to 30 seconds, etc.
Some working dogs have to sit and stay for 3 full minutes while the owner walks 100 yards away!
This is how they start!
Step 2.
Start moving yourself around a little bit while your dog is sitting and waiting.
Start small, just moving your feet in place.
When you first start moving, dogs typically take that as a cue to say "we moving, let's go!" and stand up.
No need to punish when he gets up; simply start over.
Give him the cue to sit, wait a couple of seconds while maintaining eye contact.
Take a step side to side quickly.
If your dog doesn't get up right away, big praise and reward!
How To Teach A Dog To Sit And Stay – Progress Milestones
In two or three sessions of "stay" training, you should be able to take three or four steps away from your dog (while making eye contact) while he stays seated.
In 6 to 8 sessions, you should be able to break eye contact and move away a small distance without him getting up.
If you want, you an add the vocal cue "stay" before you start walking away.
I often use a hand signal of an open palm like a stop sign to tell the dog he needs to stay put.
Troubleshooting Your Sit And Stay Dog Training
If you're struggling to accomplish your sit stay dog training, here are a few tips that might help:
Pick a quiet, distraction-free area for your sit dog training. Remember how I said dogs respond quickly to visual stimuli? This also means they get visually distracted by movements nearby like squirrels or kids playing.
Pick a time when your dog is slightly hungry so that he'll be looking forward to earning some food or treats. I love using the food bowl because it gives you two, sometimes three different feeding opportunities to train.
Studies have shown that dogs learn better in short sessions. 3-5 minutes for puppies under 16 months old. 5-10 minutes for adolescent and adults.
Keep quiet. Try not to talk much while you're training, or she'll miss out on the important cue words when you use them.
Want to Learn Other Things to Train Your Dog?
Take a look at some of our other great guides if you're trying to find even more great things to teach your dog.
How To Teach A Dog To Sit – Conclusion
So, how do you teach a dog to sit? Now you know! Perhaps the next step will be teaching him to stay!
Once you start training with your dog, he will begin to understand what behaviors his human family likes.
You will quickly learn how to train all kinds of other behaviors, from walking politely on a leash to fun tricks like fetching the newspaper!
Welcome to the fun world of training your dog!
Liz London is a certified dog trainer through the Certifying Council of Professional Dog Trainers (CPDT-KA) & the Karen Pryor Academy (Dog Trainer Foundations Certification) with regular continuing education courses from the top animal trainers from all over the world. She has trained zoo animals, search & rescue canines, gundogs, and helped people raise happy, healthy, and well-behaved canine companions for over ten years.
Sources
Get Pippa's free dog training tips delivered to your inbox