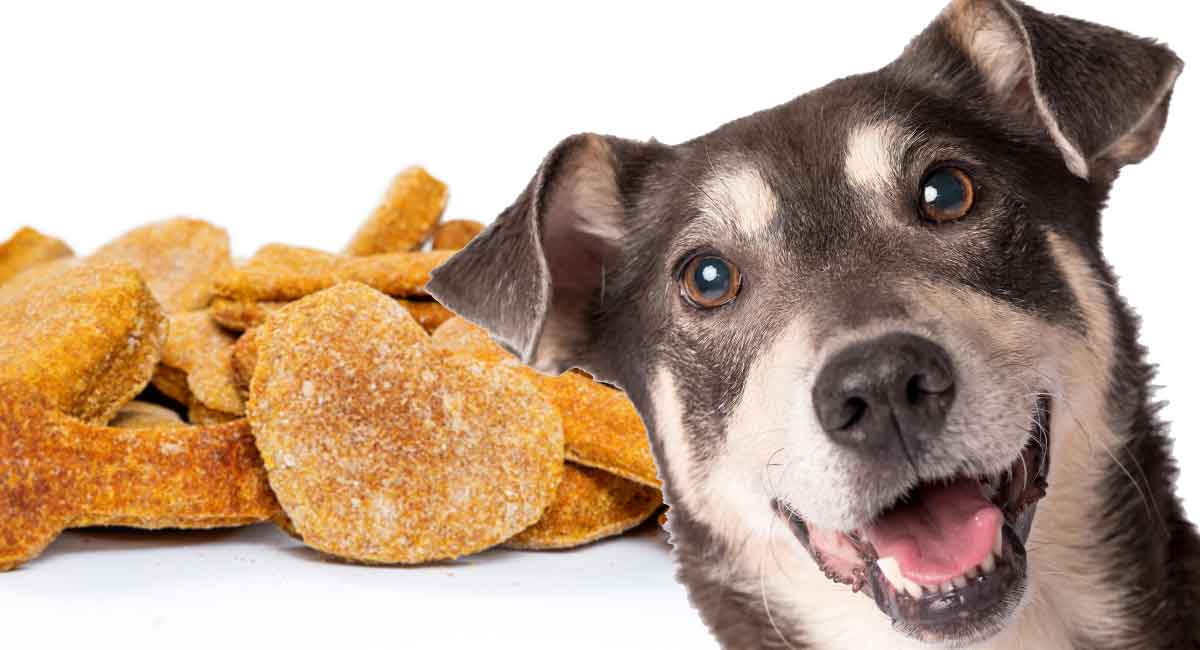 You can buy commercially produced training treats in packets. But homemade dog training treats can come with a lot of benefits.
Pre-made ones are often too big, quite expensive, and full of things you'd probably rather not have your dog eating.
Training treats need to be very tiny, or your dog will be full before you are half way through a training session.
They also need to be nutritious, especially in the early stages of training when treats may account for a substantial proportion of your dog's diet.
Let's take a look at some of the best homemade dog training treats you can make.
Food not treats
In fact the word treats is a bit misleading.
By 'treats' we often mean something sweet or not very good for us, something we eat occasionally or in small portions.
What we are talking about here, in the context of homemade dog training terats, is food.
Your dog's own food
One way around the problem of what to use as treats is of course to use your dog's own food. And this works very well with small puppies.
In fact you can feed all your puppy's food allowance in training if you wish.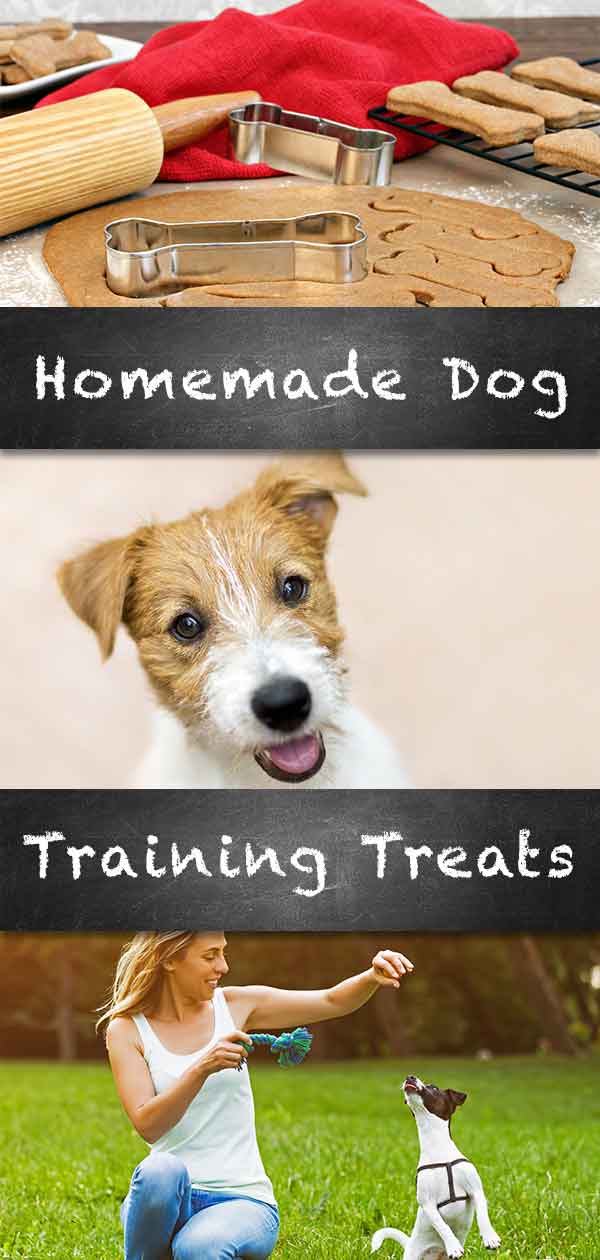 It is also a great way to get off to a good start with a rescue dog. Letting him earn his food by working with you helps to develop a deep bond between you.
Problems can arise though, when you need a higher value treat, or if your dog is fed a raw diet.
Higher value treats
Sometimes in training we need extra special rewards in order to set a dog up to win, in high distraction setting.
If for example you are teaching your friendly Labrador to come away from other dogs, a bit of kibble is probably not going to help you get this new behaviour established.
In this case you'll need to be more generous. Homemade dog training treats will help.
If you are teaching a chase recall to a whippet, the same will apply. High value treats all round.
In fact, I recommend you start of all distraction training with a higher than normal value treat.
Raw fed dogs
Some raw fed dogs (mine included) are very happy to eat kibble in training. It's a bit of a novelty.
This doesn't help if your dog is on a raw diet because he is allergic to kibble. Or if he is one of those dogs that turns his nose up at anything that comes in pellet form.
In that case you'll need to look at the ideas below.
Treats that don't need cooking
Tiny cubes of toast mixed with tiny cubes of mature cheddar go down well with many dogs. Stored in a tupperware box in the fridge, they keep for several days.
Chunks of roast meat, chicken, beef, lamb or pork also work well.
For special 'jackpot' treats for a really great recall for example, try a sardine, or a little pouch of fancy cat food – very messy, but your dog will love it. And cut up hot dogs are another firm favourite
If you are happy to mess about with the oven for an hour or two, we've gathered together some links to fun treats you can make below
Treat recipes
Here are a few recipes for homemade dog training treats that most dogs really love. Most homemade dog training treat recipes tend to be a combination of pureed liver and flour like this one: Liver training pellets And these Doggie brownies
Dehydrated liver is a good option if you don't want your dog to have cereals. Dehydrated hot dogs work too but may be rather high in salts, so you'll probably want to alternate with other things
Here is dehydrated beef recipe. And here is a whole selection of different treat recipes
Raw treats
If raw is the only thing for your dog, then you can try chopping up heart and kidney into tiny pieces. These organ meats tend to hold their shape better than muscle meat.
By the way, if you are just starting out with raw feeding, you might like to read this article on our sister site: how to feed your puppy a natural raw diet
Using training treats
Using homemade dog training treats effectively requires a little knowledge. You don't want to become a food dispensing machine. Nor do you want to bribe your dog to behave himself.
What you want is to create lots of useful 'trained responses' in your dog. And to be able to fade the level of rewards over time, so the that dog works for longer periods of time without them.
Whilst rewards should never be completely eliminated, it is important that you are not dependent on food in order to get responses to your signals or instructions.
You may find these articles helpful
What about you?
Does your dog have a favourite homemade dog training treat? Share your secret in the comments box below
Other Useful Articles
Take a look at some of our other helpful articles below!
Get Pippa's free dog training tips delivered to your inbox