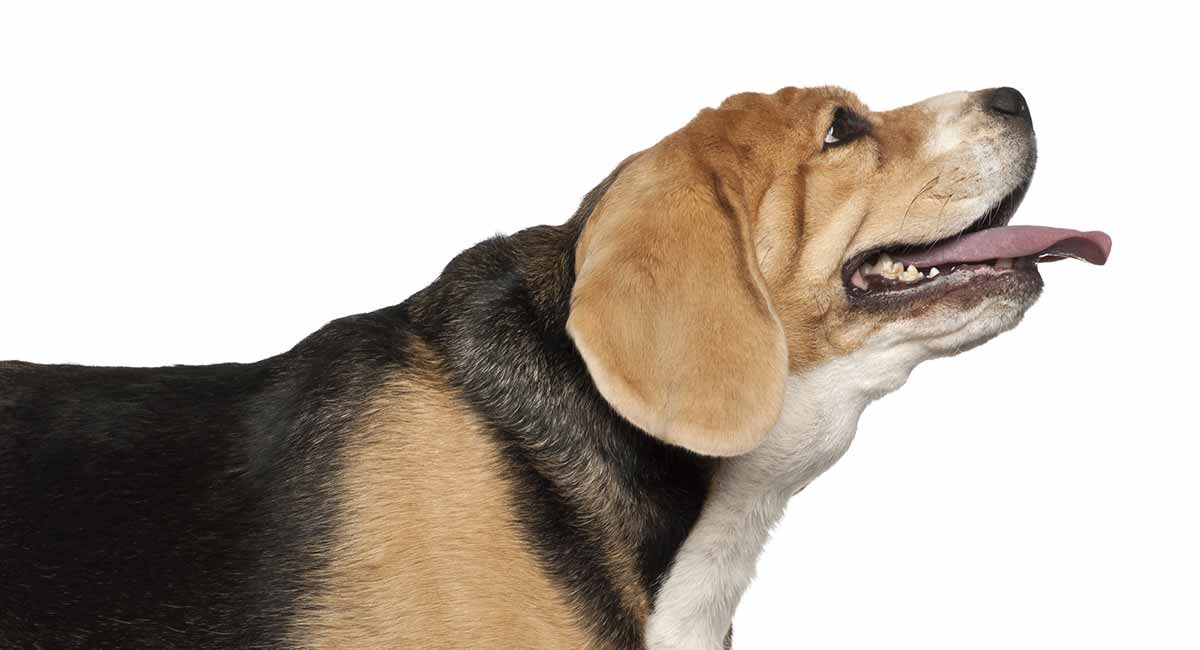 As with humans, obesity is an issue that can lead to chronic health problems in our dogs. But does obesity shorten the lifespan of neutered dogs?
A recent study published in the Journal of Veterinary Internal Medicine says yes.
The authors conducted a case study of thousands of dogs treated at a large American veterinary hospital network.
They found that among neutered middle-aged dogs, an overweight body condition is a contributing factor for shorter lifespan and instantaneous risk of death, as compared to normal weight dogs.
In this article, we'll look at the study findings in more detail, including how different dog breeds are affected by obesity. We'll also tell you how to prevent obesity in your own best friend!
First, a brief overview of the growing problem of pet obesity.
Health Risks of Pet Obesity
According to a leading survey of pet obesity in the US, 55.8% of dogs and 59.5% of cats are classified as either overweight or obese.
In the UK, the GOdogs study, which investigates the link between genetics and obesity in dogs, reports that between 34% and 59% of UK dogs are overweight, with some breeds more prone to obesity than others.
There are many health risks associated with obesity in dogs. Here are a few of the most common, according to veterinarians at Tufts University:
Shorter lifespan and decreased quality of life
Joint problems (such as osteoarthritis)
Back problems (especially intervertebral disc disease)
Chronic system-wide inflammation
Decreased heart and lung function
These and other health problems like diabetes can lead to shorter lifespans for overweight dogs. Let's look at the study findings to see if your dog is at risk.
Body Condition and Lifespan in Dog Breeds
In order to establish if obesity shortens the lifespan of neutered dogs, the researchers looked at the health records for 12 different popular dog breeds. They focused on middle-aged, spayed and neutered family pets.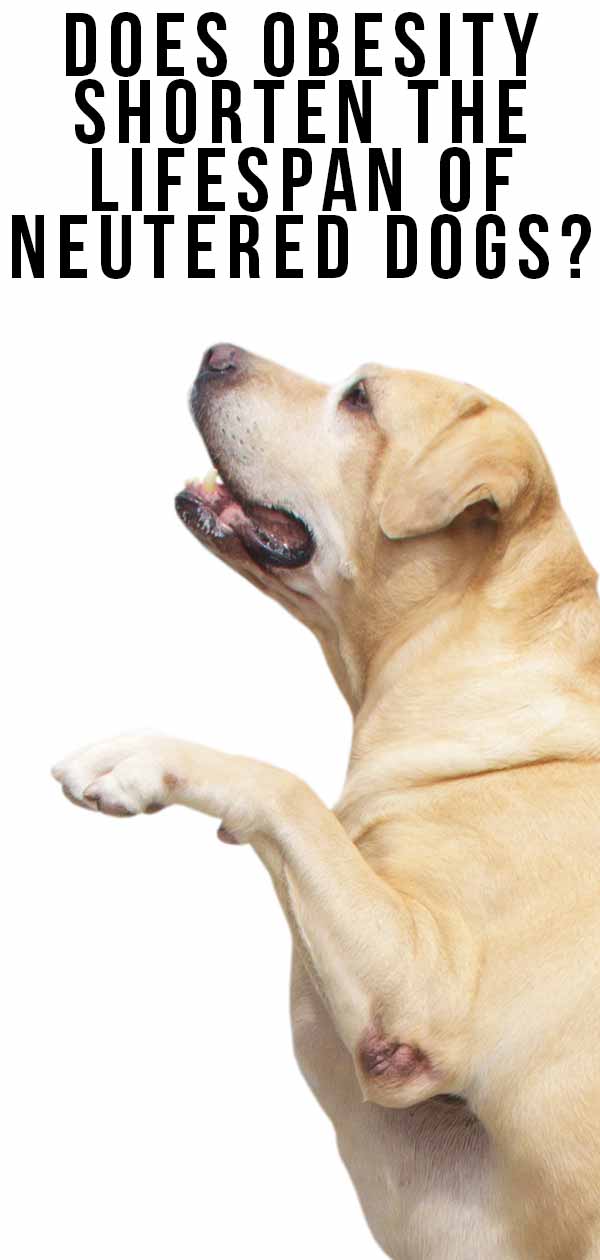 All 12 breeds demonstrated lower survival probability for overweight individuals as compared to dogs in ideal body condition.
There were some significant longevity differences among the various breeds.
For example, overweight Yorkshire Terriers have a median lifespan of 13.7 years while normal weight Yorkies have a median lifespan of 16.2 years.
In contrast, overweight German Shepherds were found to live an average of 12.1 years. Normal weight German Shepherds lived to around 12.5 years.
Lifespan Related to Breed Type and Size
The authors assigned a hazard ratio for each of the 12 breeds studied. They broke the breeds into different size classes, from small to large.
The findings show that overweight body condition is a risk factor for shorter lifespan in all the breeds.
However, the magnitude of effect varied quite a bit by breed size. Obesity has less of an impact on lifespan in large breed dogs (around 5 months) vs. the smallest breed dogs (over 2 years).
Hazard ratios for toy breeds like the Chihuahua and Pomeranian are higher than they are for medium to large breeds like the Boxer and Golden Retriever.
Why is there a difference? The authors speculate that certain health conditions associated with obesity (such as arthritis) tend to be more common in large breed dogs, whether they are overweight or normal weight.
Why Does Obesity Lead to Shorter Lifespan?
What are the reasons for the link between overweight body condition and shortened lifespan? The study points to several possible explanations.
One reason may be higher rates of owner-requested euthanasia for dogs experiencing chronic pain and a generally poor quality of life.
The authors also note the connection between obesity and certain serious health conditions that can be fatal, such as cancer.
Studies on longevity in different animal species (and human beings) have found a connection between reduced caloric intake and longer lifespan.
How to Keep Your Dog at a Healthy Weight
The evidence is clear! Does obesity shorten the lifespan of neutered dogs? Yes. Dogs suffer from more health problems and have shorter lifespans than normal weight dogs.
So how can you ensure that your dog is at an ideal weight?
There are many components to obesity prevention. A good first step is to always have your dog's weight checked during visits to the veterinarian's office.
Diet
Your vet should talk to you about any increases in your pet's weight and provide advice on the type and amount of food your dog should be eating.
Make sure you talk to your vet about the safest ways to make changes to your dog's diet and decrease her calorie intake.
Canine weight loss diets will generally recommend a daily calorie intake that's based on an ideal weight range for your dog.
Read all dog food labels to understand the calorie count of a typical serving of food. Many owners like to weigh or measure out their dog's food.
Should you talk to your vet about prescription weight loss diets? This may depend on how much weight your dog needs to lose.
A severely overweight dog can benefit from a special veterinary diet, while a dog with just a few pounds to lose can do well on smaller portions of her regular food.
Transition your dog to the new food over the course of a few days. You can mix in the new food with the old food and gradually increase the amount.
Exercise
Exercise is another important component of maintaining a healthy weight.
Is your dog getting enough exercise? Exercise requirements can vary by breed, so it's important to ensure that your individual dog is getting the right amount and type of exercise.
Smaller dogs tend to need less exercise than larger dogs. Working and herding dog breeds thrive with lots of exercise.
Two exercise sessions (lasting between 15 minutes and one hour) per day should be the goal.
Match the exercise activity to your dog's breed type and personality.
Good options for active dogs include going on runs, playing frisbee, and participating in agility trials. Smaller dogs may prefer short walks and indoor games of fetch.
Keeping your dog at a healthy weight is a great way to ensure that your best friend enjoys a long and happy life.
How do you keep your dog fit and trim? Tell us in the comments below!
References and Resources
Salt, C., et al, Association Between Life Span and Body Condition in Neutered Client-Owned Dogs. Journal of Veterinary Internal Medicine, 2019.
2018 Pet Obesity Survey Results. Association for Pet Obesity Prevention, 2019.
GOdogs. University of Cambridge Metabolic Research Laboratories.
Linder, D.E., Five Ways Being Overweight Can Harm Your Dog's Health. Cummings Veterinary Medical Center at Tufts University, 2017.
Dale, S. Obesity in Pets. American Animal Hospital Association.
Williams, K., et al, Creating a Weight Reduction Plan for Dogs. VCA Hospitals, 2018.
K-State Veterinarian Says Owners Should Do Physical Activities with Their Dogs Based on Specific Needs, Interests of Pet to Prevent Obesity. Kansas State University, 2009.
Get Pippa's free dog training tips delivered to your inbox