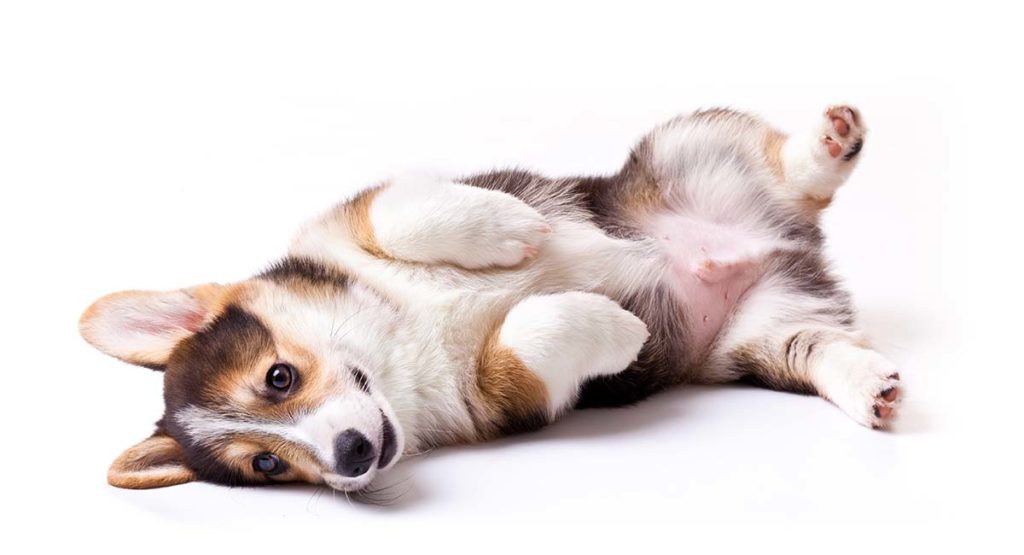 Corgi names are easy to choose with these inspiration packed lists. But first, our favorite 100:
Phoebe
Princess
Rose
Roxy
Sadie
Sasha
Violet
George
Gus
Henry
Jasper
Larry
Ryland
Scarlett
Skylar
Taj
Thorne
Vera
Wren
Amora
Astrid
Belva
Brielle
Celeste
Kian
Magnus
Nova
Ronan
Scooter
Arden
Blossom
Noodle
Nugget
Maeve
Mara
Ash
Aspen
Axel
Brin
Chester
Cooper
Eddie
Scout
Riley
Bear
Bundle
Bunty
Stig
Darcey
Leo/Leon
Micah
Ella
Pudding
Fitz
Watcher
Bud
Fudge
Fergus
Fizzy
Frank
Olive
Wooly
Biscuit
Carrot
Doug
Sybil
Penelope
Peggy
Kite
Crumpet
Barbour
Ross
Glenda
Ivy
Russet
Cox
Pippin
William
Queenie
Frank
Roly
Albert
Lilibet
Flora
Basil
Colonel
Tiggy
Terence
Donald
Ptolemy
Pompom
Ruff
Tigger
Dorothy
Toby
Lola
Ruby
Joey
Pixie
Choosing Corgi Names
If you're anything like me, then your dog is your child. As such, choosing a name for your Corgi is just as important to you as choosing a name for a newborn baby.
This name will stick with your dog for the rest of its life, so it has to be a good one. The problem is, it can be annoyingly difficult to decide on which name you like best.
Matters get worse when the pup will be a family dog and you have to take into account several opinions.
We know how important and tough naming your dog is, so we've created this article with lists of all different kinds of names, from classic, to cute, to unique, in the hopes that we can help you choose the perfect name for your new Corgi.
Corgi names
If you're having trouble naming your new Corgi, then you might be wondering if the internet has some tips for you. There are many websites that have subjectively good tips, but none of them have any scientific weight behind them.
For instance, the advice we came across most often when researching for this article were things like "don't give your dog a multisyllabic name", "end the name with a vowel sound", and "don't use common names to avoid confusion at dog parks."
While these tips aren't bad in essence, we couldn't find any scientific evidence to back them up. However, there may be some merit to them.
For instance, there are many lovely multisyllabic names, but most of us end up shortening those into a nickname anyway.
At the end of the day, there are no rules when it comes to naming a dog, the choice is one-hundred percent yours!
Best Corgi names
This list contains some of the most popular female and male names. If you're looking for a name that is sure to be well-received by everyone, then this list is for you!
Female
Angel
Bella
Daisy
Gracie
Gwen
Kiki
Lily
Mimi
Molly
Princess
Rosie
Sophie
Stella
Zoey
Male
Amigo
Bandit
Buddy
Buster
Charlie/Charles
Cooper
Finn
Lucky
Max
Murphy
Oscar
Sam
Skip
Female Corgi names
This list includes some classic feminine-sounding names. However, it's the 21st century, so you are not limited to using these names only on female dogs.
Abby
Bailey
Beth
Charlotte
Chloe
Cora
Daphne
Darling
Dolly
Duchess
Elise
Ella
Emily
Emma
Ginger
Gypsy
Hope
Jasmine
Lady
Lucy
Lulu
Luna
Maddie
Maggie
Mila
Mimi
Misty
Male Corgi names
Below is a great list of classic, masculine-sounding names. However, it is relatively popular and totally acceptable to use a male name for a female dog. If you like one of these names but your dog is a girl, go for it anyway!
Archie
Arthur
Bandit
Baxter
Beau
Benny
Bentley
Calvin
Carlos
Eli
Ethan
Felix
Finley
Lucas
Micky
Miles
Milo
Oliver
Oscar
Owen
Parker
Prince
Red
Rex
Riley
Robbie
Roger
Rufus
Simon
Skipper
Teddy
Theo
Timmy
Tucker
Walter
Wesley
Winston
Cool Corgi names
Corgis have pretty much taken over the internet, so it's safe to say that we all think they are pretty cool. Why not give your short-legged furball a cool name to match his swagger?
Here are some of the coolest Corgi names.
Ada
Archer
Chandra
Chase
Chaz
Duke
Harper
Jace
Jada
Jade
Jasper
Jayden
Kai
Kiara
Kira
Kyra
Lacey
Laine
Lara
Lita
Piper
Roxie
Wyatt
Cute Corgi names
No one can deny that the Corgi's cuteness factor is through the roof. It would make sense to choose a cute name to match their adorable looks.
Bean
Biscuit
Button
Chestnut
Cinnamon
Cookie
Cupcake
Dumpling
Honey
Jelly Bean
Kiwi
Momo (peach in Japanese)
Muffin
Nibbles
Nutmeg
Pancake
Peach
Peanut
Pebbles
Pumkin
Taffy
Waffles
Funny Corgi names
If you like humorous names, then you might enjoy some of the names listed below.
Baby
Bagel
Corki
Giant
Low Rider
Mammoth
Mini/Minnie
Munchkin
Peewee
Quirky
Shorty
Shrimp
Squirt
Stubby
Unique Corgi names
Every dog is an individual with a unique personality. Whether you're tired of common names or just want to honor your dog's individuality, below are some uncommon names that may suit your Corgi puppy.
Female
Aisha
Amara
Cerise
Davina
Eloise
Etta
Farrah
Freya
Gemma
Isa
Kaia
Laila
Lydia
Lyra
Maya
Mystic
Naila
Naomi
Narisse
Neptune
Rory
Shreya
Teagan
Thea
Willa
Yedda
Zara
Male
Asher
Atlas
Atticus
Bodhi
Borros
Callum
Caspian
Cassius
Declan
Ezra
Jude
Juhi
Kaden
Kalix
Ryker
Sage
Silas
Soren
Xander
Tough Corgi names
Corgis may be small in size, but don't let that fool you. They actually make for great watch dogs due to their attentiveness and loud bark. Pair this with their herding ancestry, and these diminutive dogs are a whole lot tougher than you might think!
Why not honor that with a tough sounding name?
Female
Andra
Arya
Athena
Avril
Azula
Brienne
Cersei
Damia
Electra
Rhonda
Xena
Ygritte
Zelda
Zula
Male
Ajax
Angus
Bane
Beast
Bones
Bronx
Bruiser
Brutus
Butch
Cena
Diesel
Drax
Hogan
Hulk
Kain
Mauser
Rocky
Thor
Unisex
Chaos
General
Ire
Poison
Rousey
Sargeant
Scar
Spike
Thorn
Venom
Warden
Fun Facts About Corgis
Corgis are pretty popular dogs; their photos are constantly being liked and shared across social media. But how much do you actually know about them? Here are some fun facts about Corgis!
There are two types of Corgis: the Pembroke Welsh Corgi and the Cardigan Welsh Corgi. They look very similar, but the Cardigan Corgi has a longer tail and rounded ears.
Corgis were bred from short-legged herding dogs and are still part of the herding group today.
According to Welsh legends, Pembroke Welsh Corgis were used to pull fairy carriages. They also served as the noble steeds that warrior fairies would ride into battle.
As of 2018, Pembroke Welsh Corgis are the 13th most popular dog according to the AKC's Most Popular Breeds list.
The word "Corgi" is believed to mean "dwarf dog." However, there are some discrepancies in translation, so the name may also mean "watchdog."
Did you know any of these facts about Corgis?
We'd love to hear from you in the comments section below. Please tell us your favorite Corgi names.
Congratulations on your new furry friend! Which name did you choose? Let us know in the comments below.
References
"2018 Most Popular Dog Breeds" American Kennel Club.
Get Pippa's free dog training tips delivered to your inbox