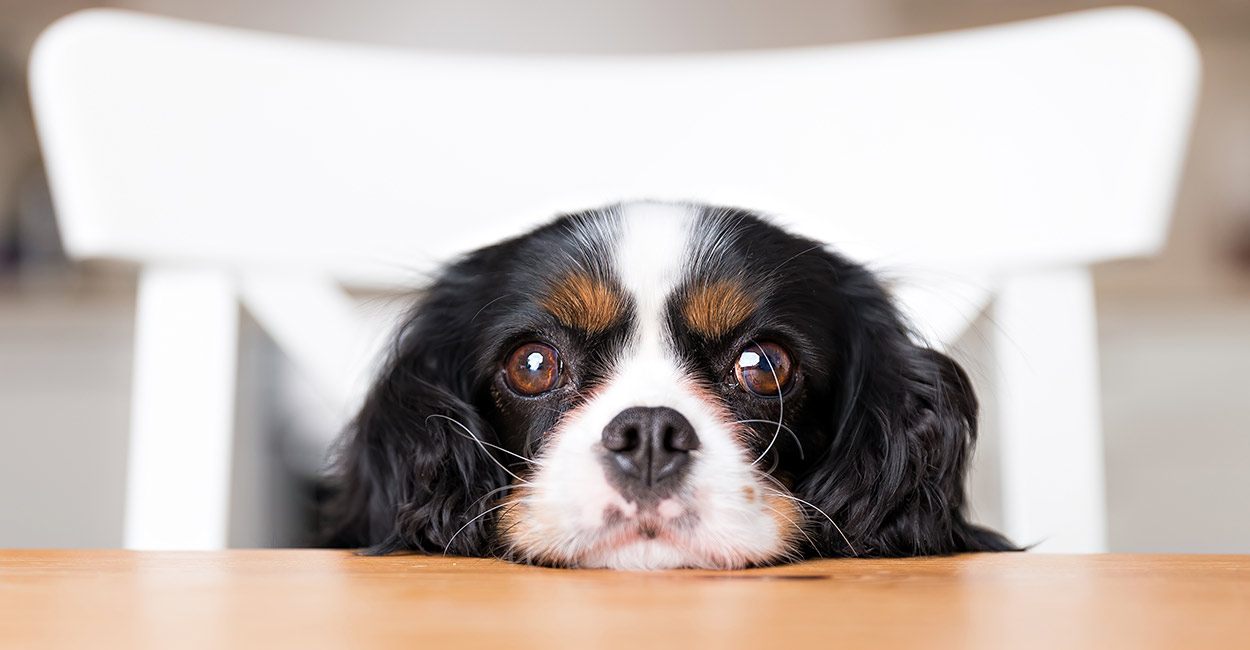 Can dogs have Cheerios? Are Cheerios good for dogs? Do Cheerios have any health benefits for our furry friends or are they best avoided? Let's find out in our complete guide to Cheerios and dogs!
Do you like to start your day with a bowl of Cheerios?
Cheerios are low in sugar and high in fiber and are a popular, healthy breakfast cereal eaten by millions worldwide.
Eating Cheerios can help prevent illnesses such as diabetes and heart disease and is approved by The American Heart Foundation.
Many parents give Cheerios to their children due to their high nutritional content, but what about our four-legged babies?
Can dogs eat Cheerios, too?
The answer is yes and no.
Cheerios are available in a wide variety of flavors, and while some may be safe for dogs to eat, others are not, so it is vital that you check the ingredients first.
In this article, we give you all the facts and information you need on dogs and Cheerios.
Fun facts about Cheerios
Cheerios is an American oat cereal, manufactured by General Mills, and is one of the best-selling brands in the world.
Cheerios were invented in 1941 using a puffing gun machine to puff the oats into an "O" shape, and were initially known as Cheerioats.
The food is low in calories, sugar, and saturated fat, and contains a variety of vitamins and minerals.
Cheerios is also high in fiber, and the company claims that the cereal can help maintain a healthy heart and lower cholesterol levels.
As well as the original recipe, Cheerios come in a variety of flavors such as banana nut, chocolate, and apple cinnamon, with the honey nut being the number one cereal in the USA since 2009.
With so many tasty varieties available you may be tempted to give Cheerios to your dog as a treat.
But are Cheerios OK for dogs to eat?
Can dogs have Cheerios?
Owners are always on the lookout for healthy dog treats, but some can be expensive, making it hard for those on a budget.
Cheerios is a low-cost cereal with many health benefits for humans, but that doesn't mean they are ideal for dogs.
So, can I give my dog Cheerios?
Yes, you can give Cheerios to your dog, depending on the flavor. But there are healthier alternatives.
Feeding plain Cheerios as dog treats in moderation won't cause your dog any harm, but they don't provide many benefits other than as a filler.
Some of the other flavored varieties of Cheerios are best avoided due to containing high sugar levels and ingredients that are possibly toxic to canines.
Which varieties of Cheerios can I feed my dog?
If you buy other generics of Cheerios and want to feed them to your dog, you should check the ingredients first.
Honey Nut Cheerios
Did you know Honey Nut Cheerios is the number one breakfast cereal in the USA? But can dogs eat Honey Nut Cheerios or is it bad for them?
Honey is considered safe for dogs, so long as it is fed in small quantities.
But what about the nuts in Honey Nut Cheerios? Aren't nuts harmful to dogs?
Yes, some nuts can be toxic to dogs, but the good news is that there are no nuts in Honey Nut Cheerios!
They used to contain almonds, but since 2006 they have been replaced with a natural almond flavor that doesn't contain any almonds.
The honey nut flavor is perfectly safe for your dog so long as it is fed in moderation.
Multigrain Cheerios
So, can dogs eat Multigrain Cheerios as well?
There is much debate about whether grain is good for dogs or not, with many commercial dog food brands now offering grain-free products.
However, although Multigrain Cheerios are healthier than many of the flavoured varieties, they do have quite a high sugar content so are not the best option for your pooch.
Always check the ingredients of flavoured Cheerios. The majority contain high levels of sugar, artificial sweeteners, and additives which are harmful to dogs, so are best avoided.
Can Dogs Have Chocolate Cheerios?
Chocolate flavoured Cheerios, or any cereal for that matter that contains chocolate or caffeine, must be completely ruled out as they are incredibly toxic to dogs.
Caffeine and chocolate contain substances known as methylxanthines which, if ingested by dogs can cause vomiting and diarrhea, excessive thirst and urination, panting, seizures, hyperactivity, and possibly death.
If you know or think that your dog has ingested any food with chocolate or displays any of the above symptoms, contact your vet immediately.
Are Cheerios good for dogs?
For humans, Cheerios offer numerous health benefits, but this is not the case for canines and, with any cereal, only offers empty calories to a dog.
However, there are some advantages to giving Cheerios as dog treats to your pet.
Can Dogs Have Cheerios As Training Treats
Many dogs prefer eating their dog treats to their regular food.
As Cheerios are quite bland in flavor, feeding them as treats to your dog will enable him to enjoy the cereal as a reward but keep him interested in his proper meals.
Always feed your dog one Cheerio at a time during his training, but do cut down if you notice your dog starts to gain weight, as you may be feeding too many.
Can Dogs Have Cheerios If They Have Digestive Issues?
That depends on the issue, and you will need to check with your vet before you change your dog's diet when he's having tummy trouble.
But in some cases potentially Cheerios are useful, too, if your dog has digestive issues. As they are bland and easy on a dog's stomach.
Also, due to the high fiber content, Cheerios can help if your dog has diarrhea or constipation.
If your dog is ill or has trouble eating, Cheerios are a useful way to get calories into him, but once he is eating better, stop feeding the Cheerios.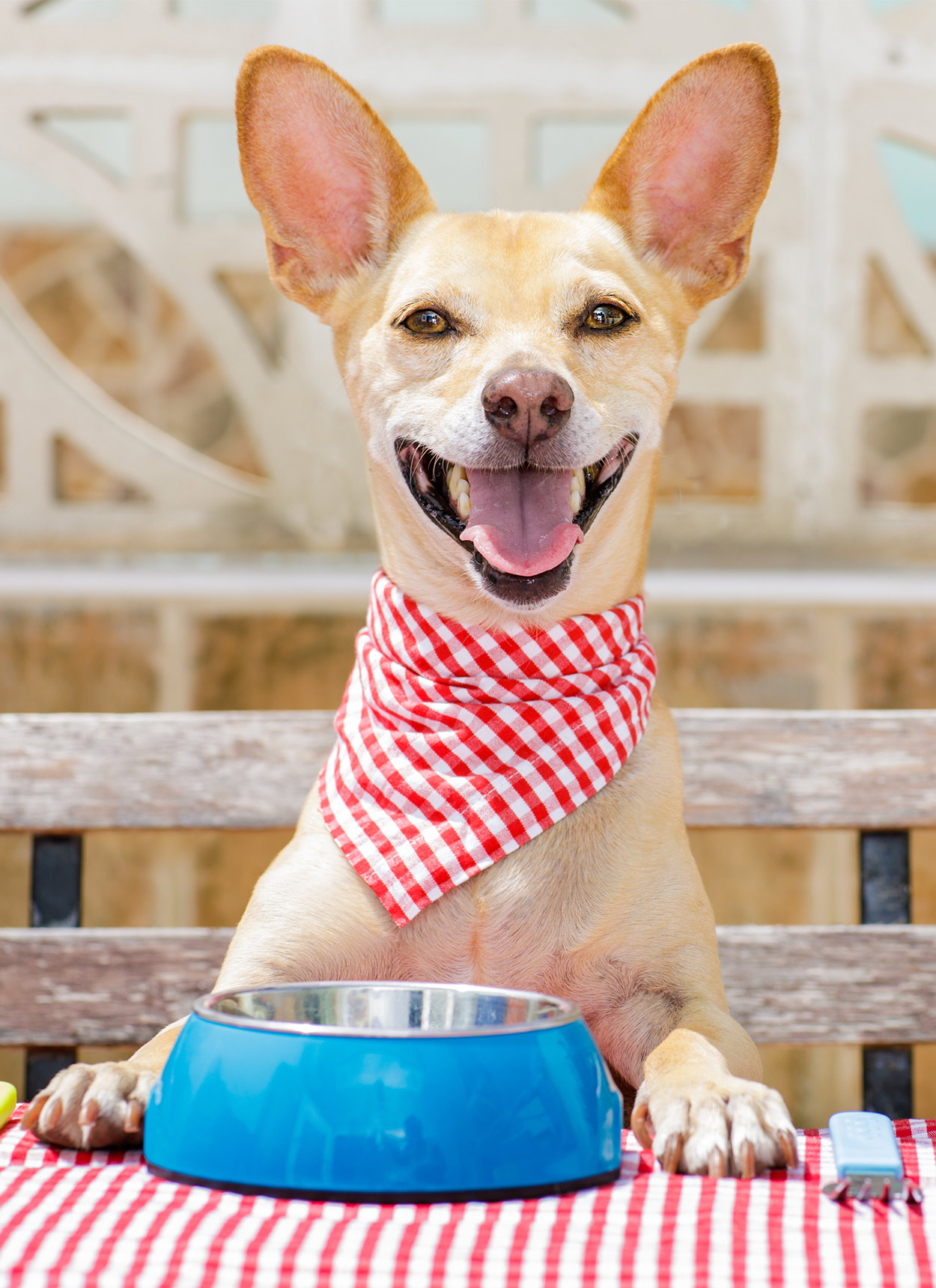 Are Cheerios bad for dogs?
Cheerios do not contain the necessary vitamins and minerals that your dog needs to be healthy and are also quite low in protein, which is a primary nutritional requirement for canines.
Milk and Cheerios
But what if you ran out of dog food? Can dogs have Cheerios with milk in a bowl as an alternative?
First, you should never feed your dog the same serving size of Cheerios as you would for humans as they are full of carbohydrates, which could cause a stomach upset.
Secondly, many dogs are lactose intolerant, so by drinking milk they could experience diarrhea, vomiting, or gas.
Can Dogs Have Cheerios If They Have Allergic Reactions?
Again this depends what the dog is allergic too!
Owners should also be aware that Cheerios consist mainly of wheat, which is not usually eaten by dogs, and some are prone to allergic reactions from this ingredient.
Signs to watch out for if your dog has a wheat allergy include itchy skin, head shaking, vomiting, diarrhea, anal itching, rubbing face on carpet, seizures, and flatulence.
Contact your veterinarian if the symptoms are severe or continue to persist.
When feeding any new human food to your dog, always give a tiny piece first and wait to see if your pet has any adverse reactions over a 24-hour period.
Always check with your vet to be on the safe side.
Cheerios and dogs
Can dogs have Cheerios? Cheerios don't provide any nutritional benefits to dogs, but are useful as a low-calorie snack and as a bland food to give your pooch if he has stomach issues or isn't eating properly.
Cheerios should never be fed as a staple diet for your dog as they do not contain the vitamins and minerals that a canine requires to be healthy.
However, it is safe to feed Cheerios as dog treats in moderation, providing you don't use a variety that contains chocolate or high amounts of sugar.
Does your dog love Cheerios? Do you use Cheerios as treats for your dog? Do you feed another breakfast cereal to your dog? Share your stories!
References and Further Reading
Get Pippa's free dog training tips delivered to your inbox